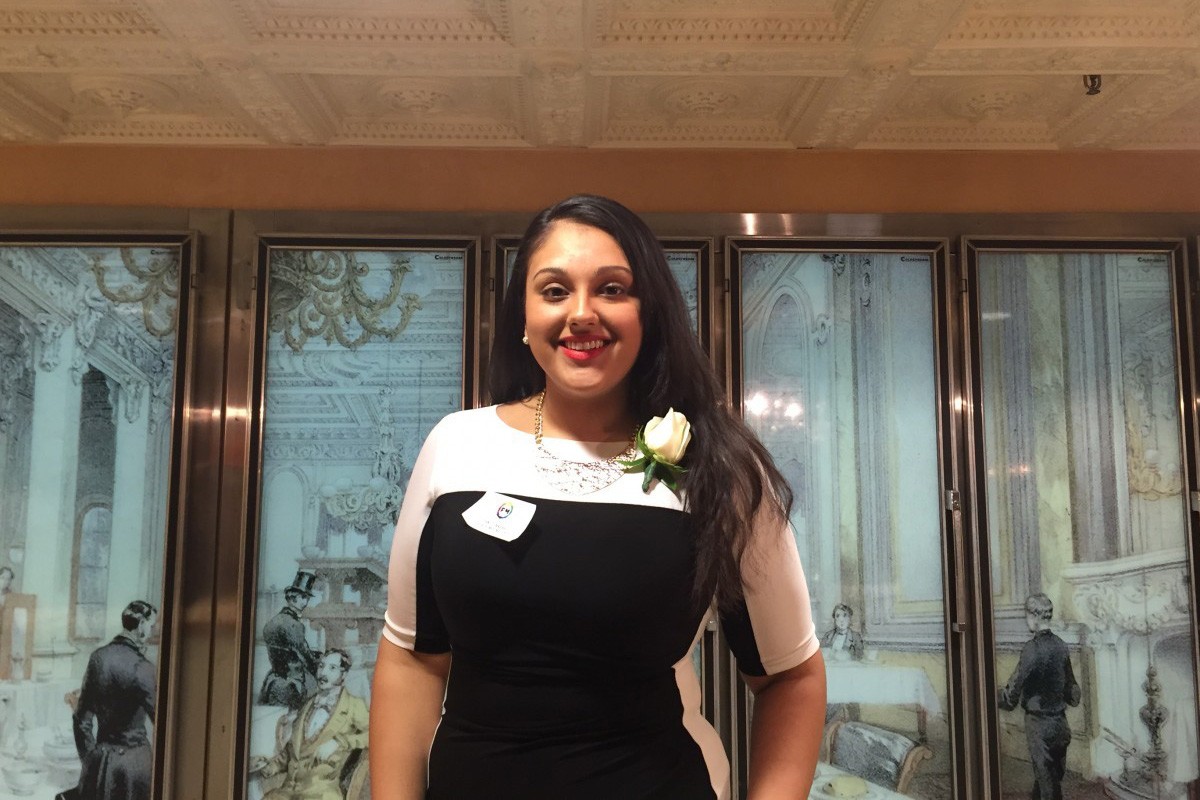 Tanjit Nagra elected as UMSU president
Extremely close race results in mixed-slate executive coucil
March 7, 2016 —
In one of the tightest University of Manitoba Students' Union (UMSU) elections, Tanjit Nagra narrowly beat Astitwa Thapa by 39 votes. Nagra is the outgoing Arts Student Body Council president.
In an even closer race for the position of vice-president internal, Harrison Katz of UMSU For You and Adam Pawlak of Strong UMSU were tied with 1161 votes each after the first count. After a recount Pawlak was determined the winner by only nine votes.
The executive positions on the UMSU council is formed by mixed-slate teams for the second year in a row. Led by UMSU for You's Tanjit Nagra, two candidates from each team UMSU For You and Strong UMSU, were elected.
Full results for the incoming executive council are listed below.
President
Tanjit Nagra, UMSU For You – 1029 votes (28.0 per cent) – ELECTED
Astitwa Thapa, Strong UMSU – 990 votes (27.0 per cent)
Niall Harney, UMSU Forward – 847 votes (23.1 per cent)
Zachary LeClerc, Zach for Pres – 463 votes (12.6 per cent)
Andrew Fenwick, Take Back – 334 votes (9.1 per cent)
Vice-president advocacy
Dara Hallock, Strong UMSU – 1229 votes (34.3 per cent) – ELECTED
Allison Kilgour, UMSU For You – 1215 votes (33.9 per cent)
Ashley Penner, UMSU Forward – 1144 votes (31.9 per cent)
Vice-president external
Wilfred Sam-King, UMSU For You – 1299 votes (36.0 per cent) – ELECTED
Bénédicte LeMaître, Strong UMSU – 1208 votes (33.4 per cent)
Hannah James, UMSU Forward – 1106 votes (30.6 per cent)
Vice-president internal
Adam Pawlak, Strong UMSU – 1170 votes (32.3 per cent) – ELECTED
Harrison Katz, UMSU For You – 1161 votes (32.1 per cent)
Anatol Rennie, UMSU Forward – 914 votes (25.3 per cent)
Nick Kuznetsov, Take Back – 373 votes (10.3 per cent)
Vice-president student services
Jessica Smith, Strong UMSU – 1271 votes (35.0 per cent) – ELECTED
Ashley Richard, UMSU For You – 1062 votes (29.2 per cent)
Michaela Bohunicky, UMSU Forward – 939 votes (25.9 per cent)
Shahab Valipour, Take Back – 360 votes (9.9 per cent)