Rights Clinic News Archive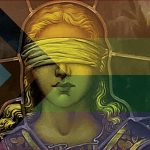 July 21, 2023 —
The Rights Clinic at Robson Hall is delighted to announce the relaunch of its new website. The revamped online platform boasts an array of exciting features designed to provide valuable insights and knowledge to the public.
+
June 28, 2023 —
This summer, the Rights Clinic at Robson Hall is dedicated to forging partnerships with organizations to advance rights on a broader scale. The Rights Clinic is thrilled to announce a number of additions to the team to support its summer operations and upcoming projects for the fall. Supervising Clinical Instructor Liz McCandless, joins forces with Rights Clinic founder Assistant Professor Brandon Trask, and incoming second-year summer students Lizzie Tough and Maria Garcia Manzano are enthusiastic about raising public awareness regarding rights-related issues.
+