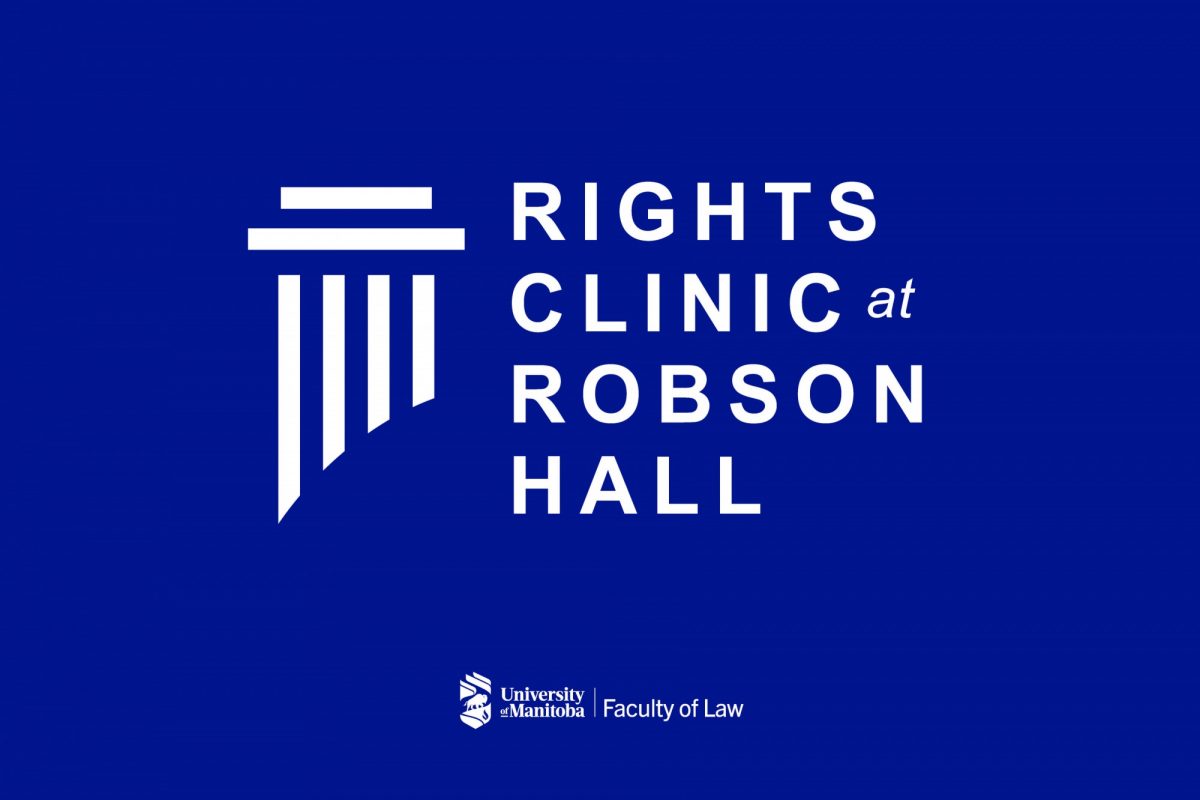 Faculty of Law Rights Clinic Update: New team members and partnerships
June 28, 2023 —
This summer, the Rights Clinic at Robson Hall is dedicated to forging partnerships with organizations to advance rights on a broader scale. The Rights Clinic is thrilled to announce a number of additions to the team to support its summer operations and upcoming projects for the fall. Supervising Clinical Instructor Liz McCandless, joins forces with Rights Clinic founder Assistant Professor Brandon Trask, and incoming second-year summer students Lizzie Tough and Maria Garcia Manzano are enthusiastic about raising public awareness regarding rights-related issues.
McCandless, who joined the University of Manitoba's Faculty of Law in 2022 as a Senior Instructor currently serves as the law school's Director of Clinics, and brings a wealth of experience to the team. From her previous role as director and legal counsel for the Manitoba Law Reform Commission (MLRC), along with other work experience, she has extensive knowledge of human rights, constitutional, Aboriginal law, and mechanisms to advance rights and reform laws. Notably, she also served as Associate Counsel on the Commission of Inquiry Surrounding the Circumstances of the Death of Phoenix Sinclair. McCandless remains an active member of the Manitoba Bar and occasionally takes on pro bono rights-related cases.
Lizzie Tough brings a diverse background in community relations, research assistance, and management. With a Bachelor of Arts in Environmental Studies, specializing in Sustainable Environmental Resource Systems from the University of Winnipeg, Tough is particularly invested in preserving peatlands, enhancing environmental laws, and advancing environmental and Indigenous rights in Canada. Tough's dedication to human rights and ongoing rights movements began at an early age. During the pandemic, Tough played a vital role in improving access to information by creating digital content for community members and local businesses in Winnipeg's West End and Central neighbourhoods. Additionally, Tough developed online presentations exploring Indigenous histories and historic social movements in present-day Manitoba.
Maria Garcia Manzano completed her Bachelor of Science at Brandon University. During her undergraduate studies, Garcia Manzano conducted her thesis on first-generation immigrants in Canada for her Psychology Honors major while minoring in chemistry. Actively involved in promoting gender equality, Garcia Manzano served on the executive team for the Gender Empowerment Collective and organized events focusing on empowering women. She also dedicated her time to volunteering for the Bee City Committee and the 4R Waste Ambassador programs in Brandon, working to raise awareness about environmental issues and proper waste diversion techniques. As a first-year law student, Garcia Manzano continued her commitment to community service by volunteering at the Trans ID Clinic (through Pro Bono Students Canada) and Welcome Place, where she provided valuable support in client intake sessions and assisted with name and gender marker change applications and refugee claims.
The Rights Clinic's primary mission is to enhance knowledge of rights and support public interest initiatives. As such, the clinic currently does not provide legal advice or representation services. Established just last summer, the Rights Clinic has enjoyed a successful inaugural year. Students enrolled in the fall and winter terms had the opportunity to present their projects, including a noteworthy presentation to the Public Utilities Board (PUB) on matters concerning Manitoba Public Insurance. As former Director of Clinics, Associate Professor David Ireland (as he then was) noted, "This is yet another example of how our clinical programs are adding value the community through the hard work and dedication of our students and professors."
The PUB Decision which was impacted by Rights Clinic students' participation can be found online in Proceedings Decisions.
Other projects include: an awareness campaign about healthcare issues focused mainly on religious symbols in hospitals; research into issues about the use of public-school spaces after school hours by outside organizations; an environmental project that focused on anti-SLAPP legislation; a non-disclosure agreement project seeking to regulate the use of NDAs in Manitoba, especially in relation to sexual abuse cases; a project on Universal Basic Income and its benefits from a rights issue perspective; and addressing rights-related issues concerning organizations receiving government grants.
Visit The Rights Clinic at Robson Hall website to learn more about the clinic's projects, resources, and recent website renovations. For real-time updates, follow the Rights Clinic on Instagram @rightsclinicatrobsonhall.