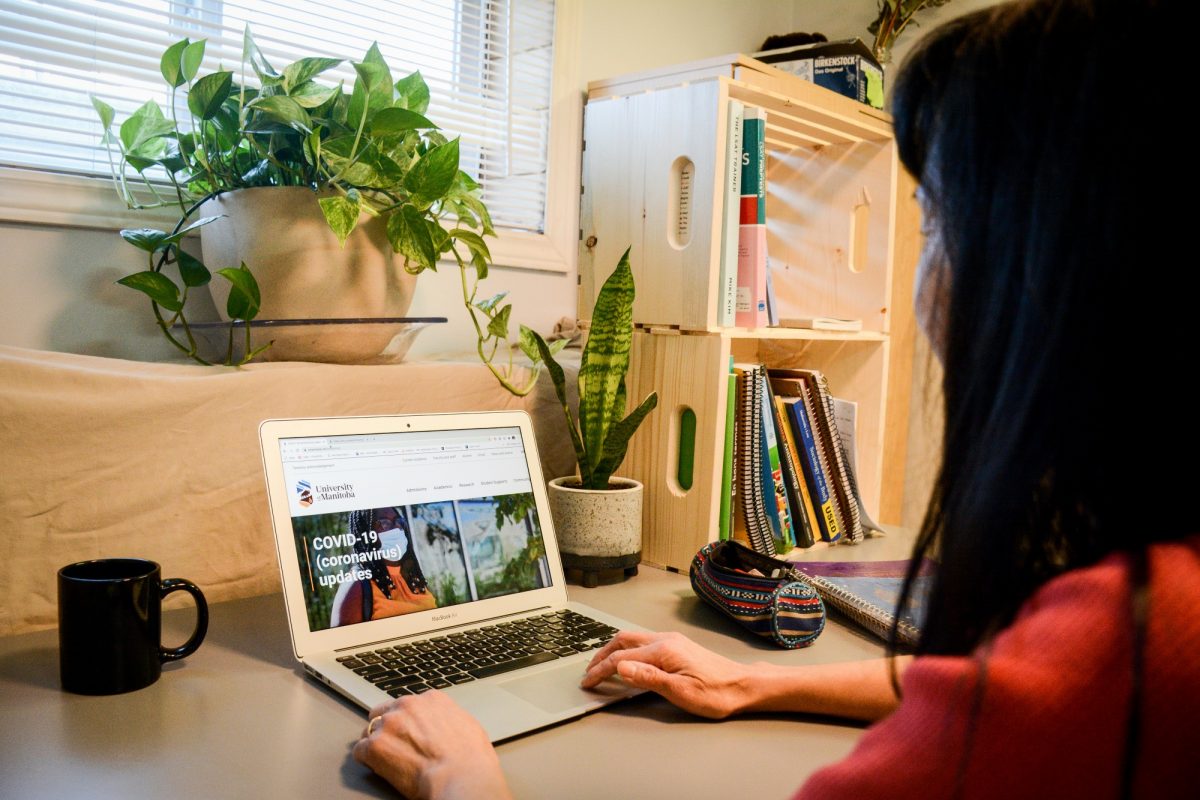 Support for new students at the First Year Centre
May 7, 2021 —
As you begin your journey as a first year university student, you'll have new experiences, make important decisions, and see many opportunities available to you. Entering a new environment can be overwhelming, but you don't need to take it on alone. The First Year Centre (FYC) is the only office at the University of Manitoba specifically dedicated to first year students. Students in University 1 and other direct entry students can receive support from the FYC.
"We want students to feel confident in their decisions," says Ali Wood-Warren, the First Year Centre Coordinator. "It's about focusing on each student's best interests and helping them articulate their own idea of success."
The academic advisors of the FYC take a holistic approach to student development. They strive to help each individual comprehend their goals and find the path to achieve them. They look at each person's strengths and interests as students, but they also consider other factors that vary with each individual. This also allows advisors to help identify any barriers and ways to overcome them on campus.
More importantly, academic advisors acknowledge that first year students aren't familiar with university procedures and the overall experience of being a university student. They're equipped to help you plan your courses and provide advice when you're uncertain about your decisions.
The First Year Planning Guide is a document that contains important information that students need to know to be able to successfully plan their first year. It's a resource that introduces you to new terminology and the language around the university system, centralizes information about first year admission requirements, and ultimately guides you through planning your courses.
As postsecondary students, recognizing the importance of flexibility is extremely important. It's rare for a student's path to stay linear as they may have initially expected.
University 1 offers a unique opportunity for students to explore their options for degree programs. Since many entry-level courses are applicable to different degree programs, students in U1 can delve into more than one subject area before deciding on a specific one.
Wood-Warren explains: "Part of the university experience is the first year – the transition into becoming a university student. It's a process of finding your identity. Figuring out who you are, what you're good at, what's important to you, what makes you excited."
After working with students for 15 years, Wood-Warren encourages students to broaden their horizons as much as possible and take advantage of opportunities that can help them achieve the long-term goals of their education. This shows persistence despite challenges you encounter along the way and it makes the end point even more rewarding.
While the First Year Centre is providing support virtually at this time, the office stays committed to providing a safe space for students. More information on the First Year Centre and University 1 can be found here.