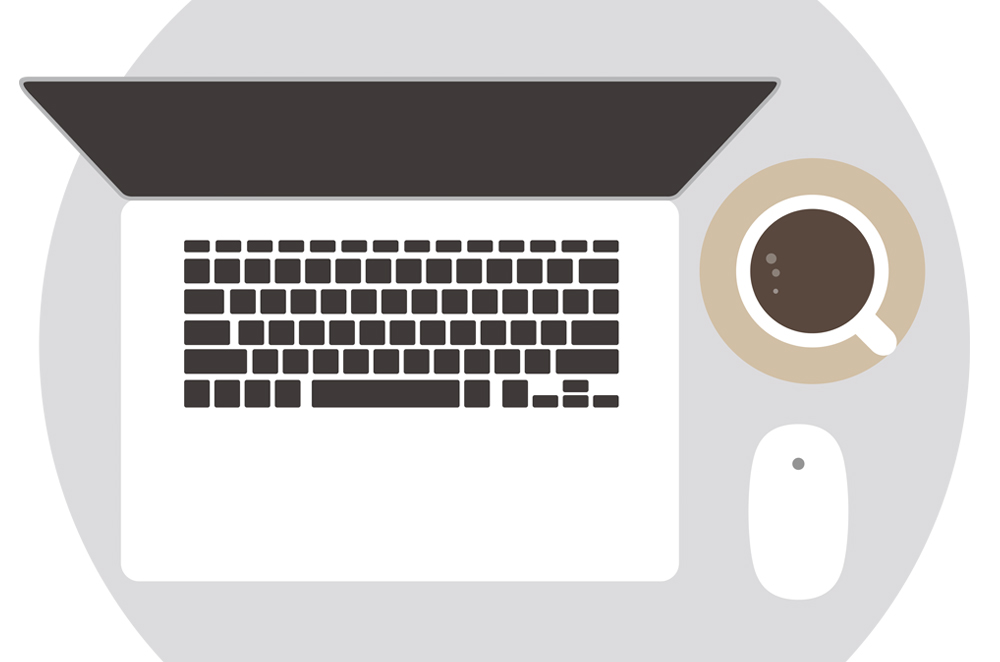 Studying 101: tips from Academic Learning Centre tutors
April 20, 2020 —
Not sure how to study for an online exam? UM Today caught up with six of the Academic Learning Centre's tutors to talk about various strategies to prepare for an exam. Follow these study tips to make your best grade!
ALC Study Tutors:
Dhanvi, fourth year Genetics student
Jhannine, fourth year Micrcobiology student
Linda, fourth year PhD student in Biology
Nan, fifth year Civil Engineering student
Qiyan, third year Electrical Engineering student
Carly, fourth year Global Political Economy student
What are some encouraging tips that you share with students for exam preparation?
Jhannine: Compile all your lecture notes, or lab components and study them, starting with the hard topics. If you have access to practice exams, do a practice run before your exam.
Linda: Regarding Physiology and Anatomy courses, make a chart or table including all the important components in it, like human body parts. I've found charts helpful because through this you have definitions, similarities and differences. Then you can compare and contrast organs, for example, and their functions.
Qiyan: Aim to manage your time carefully while preparing for the exams. Take advantage of the ALC GUESS method handouts for Statistics and Chemistry courses. After practicing some sample practice questions, review the questions you struggled with and figure out the correct way to answer those questions.
Dhanvi: For the Biology courses, I recommend summarizing notes and lectures. Create a list of definitions and review them in the days leading up to your exam. You can also rewrite the complicated definitions in your own words.
Have you had an online test? What strategies do you suggest students take while completing online exams?
Carly: I double check that the Internet connection is good and take my exam in a quiet place. Don't take your exam in a busy space, such as the kitchen table.
Linda: I've marked and had online exams. I recommend students read the instructions of the questions carefully. Some exams won't allow students to return to previous questions and there is no chance to go back to the previous questions.
Dhanvi: Don't panic about online exams, stay calm and answer the questions. I've found there is no difference between an online exam and an in-class exam except time limitations. Be sure to manage your time based on question types and don't waste time if you're stuck on a single question. When I encounter difficult multiple-choice questions, I go through all the options in the multiple-choice question and use the elimination strategy.
How do you prepare for upcoming exams in your courses? How do you manage your time while doing them online?
Nan: I try to keep a regular study and rest schedule at home. I do practice questions and make sure to leave some time for uploading the answer sheet and documents if required. I also like to leave a little extra time in the event of technical issues. If the online exam format allows, I try to leave a few minutes at the end to review my answers.
Carly: For open-book exams, I find there is less time if you're not prepared and waste time on searching throughout the books. I always prepare for these exams like a regular exam, as if it was not an open-book one.
Qiyan: I practice with a mock test by setting an alarm and try to finish the test five minutes before the end of the exam.
Jhannine: I compile my notes, the introduction and lab reports into a Word document. That way I have one file for reviewing the exam material rather than scattered files. I aim to start studying early in order to get prepared for exams.
---
Academic Learning Centre writing and study skills tutors are available for online tutoring or video conferencing. Make an appointment for individual tutoring here: manitoba.mywconline.com.
For resources and tips on preparing for the technical side of online exams, please visit the final exam supports page.