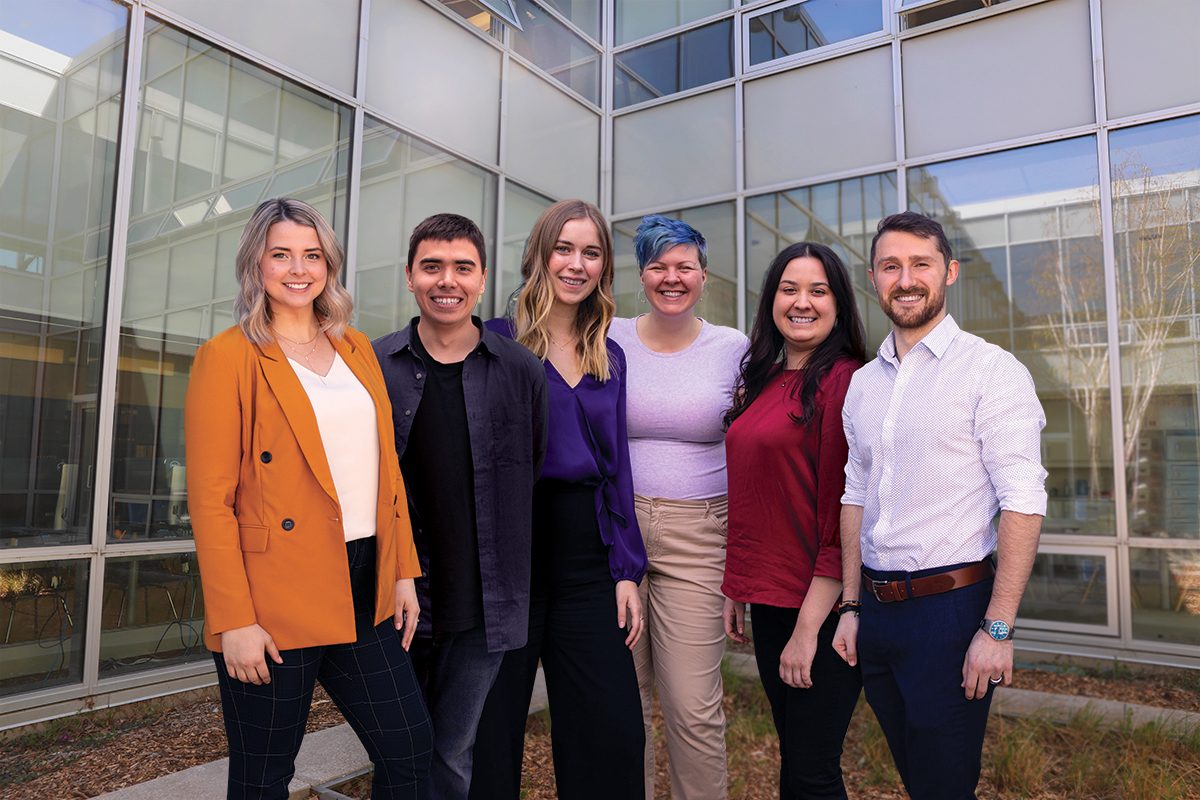 Student success stories of 2019
December 20, 2019 —
As the 2010s come to an end, we look back on the very best of 2019. The UM has no shortage of incredible students. Here's a snapshot of some of our students' biggest successes of the year.
Two fall convocation grads taught us that Sometimes, conflict can lead to love. Ellen Sikorski had an assignment to finish from a course she was taking through the Arthur V. Mauro Institute for Peace and Justice at St. Paul's College, University of Manitoba. She knew that one of her classmates, Nicholas McKenzie, had already completed the assignment, so she talked with him about some ideas she had about it. Discussing the assignment eventually led to "a few beers" at Confusion Corner in downtown Winnipeg. They fell in love at UM and married this year.
A record six University of Manitoba graduate students are recipients of 2019 Vanier Canada Graduate Scholarships. These awards, considered the Canadian equivalent of the United Kingdom's Rhodes Scholarships, help recruit and keep in Canada top doctoral students from across the country and around the world. Each recipient receives $150,000 over three years towards his or her research and this is the largest contingent of Vanier scholars ever announced by the UM.
Five exceptional students graduated with Governor General's medals. Recipients were Ifeanyi Nwachukwu who received a Doctor of Philosophy in human nutritional sciences from the Faculty of Agricultural and Food Sciences, Abin Chandrakumar who graduated with a master's degree in pharmacology and therapeutics from the Rady Faculty of Health Sciences, Derek Ammeter who received a Bachelor of Science, Nada A. K. El Tobgy who received a Bachelor of Science, and Michelle Pottinger who got a two-year diploma in agriculture.
Forty-four undergraduate and graduate students were awarded the UM's Emerging Leader Award. The ELA is a way the UM recognizes the outstanding contributions that students make to the enhancement of the institution and our community. The recipients were ambitious students from across the university who exhibited high achievement in academics, and a commitment to making their community a better place.
University of Manitoba's BMO Financial Group Leaders of Tomorrow and BMO Financial Group Indigenous Leaders of Tomorrow scholarship recipients were awarded to incoming high school students who showed a commitment to community involvement, academic giftedness and outstanding leadership potential. 2019's recipients BMO Financial Group Indigenous Leader of Tomorrow Scholarship recipients were Lydia Gork, Dwayne Williams, Madison Winter and Donna Yellowback and the BMO Financial Group Leaders of Tomorrow recipients were Amy Spearman, Alborz Khakbazan, Ethan Burnell, Guneet Uppal, Nathan Mathews and Mia Gray.
Congratulations to these and all of our hard-working students, and best of luck in 2020.