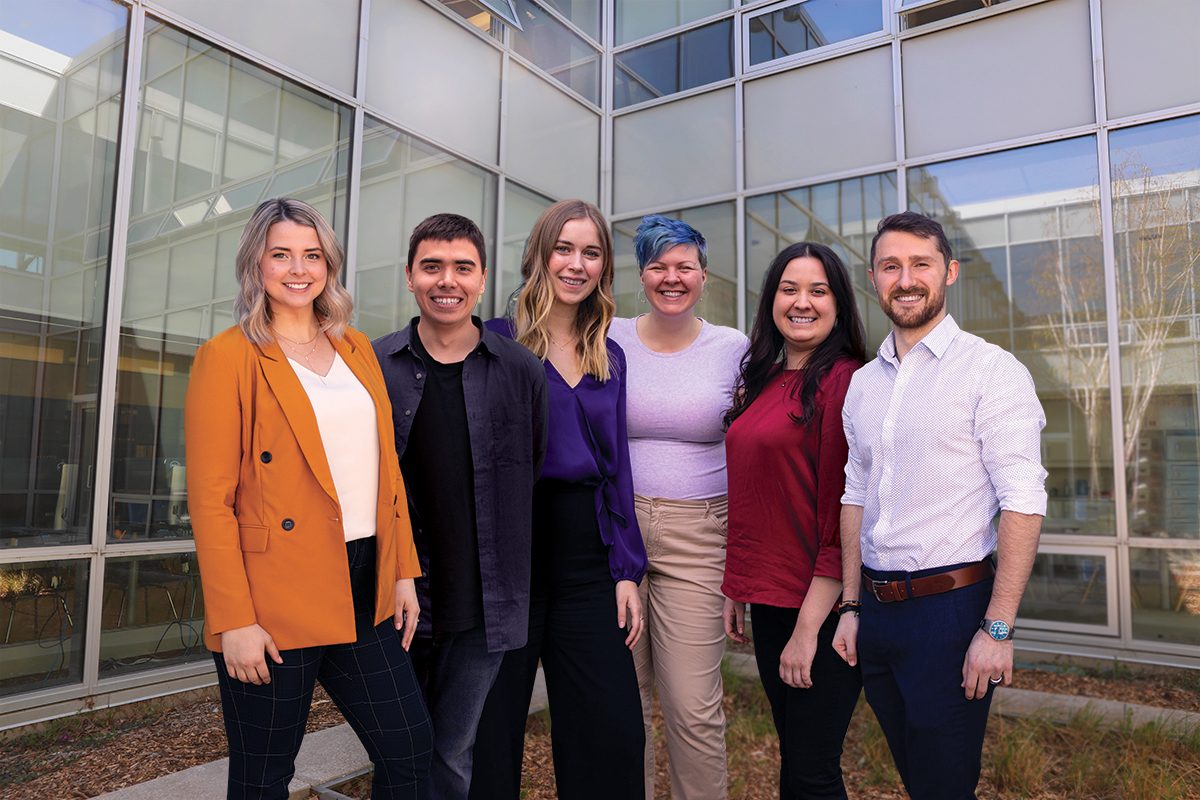 Six minds that will change our society now call the U of M home
U of M students receive prestigious Vanier Canada Graduate Scholarships to pursue trailblazing research
May 16, 2019 —
A record six University of Manitoba graduate students are recipients of 2019 Vanier Canada Graduate Scholarships.
These awards, considered the Canadian equivalent of the United Kingdom's Rhodes Scholarships, help recruit and keep in Canada top doctoral students from across the country and around the world. Each recipient will receive $150,000 over three years towards his or her research and this is the largest contingent of Vanier scholars ever announced by the U of M.
"These six students are emerging research leaders that are undertaking an impressive level and scope of studies," said Digvir Jayas, vice-president (research and international) and Distinguished Professor at U of M. "They are deserving of this notable recognition and support."
The University of Manitoba is proud to congratulate these six exceptional PhD students who now call the University of Manitoba home:
"These recipients are leaders and role models whose future research impact will resonate across our province, country and global community," says Todd Mondor, Vice-Provost (Graduate Education) and Dean of the Faculty of Graduate Studies.
Including these 2019 recipients, 32 U of M students have received Vanier scholarships in the past 11 years.
ABOUT VANIER SCHOLARSHIPS
The scholarships are administered by Canada's three federal granting agencies: the Canadian Institutes of Health Research; the Natural Sciences and Engineering Research Council of Canada; and the Social Sciences and Humanities Research Council.
The Vanier program honours distinguished Canadian soldier and diplomat Major-General the Right Honourable Georges Philias Vanier (1888-1967), who served as Governor General of Canada from 1959 to 1967.
Research at the University of Manitoba is partially supported by funding from the Government of Canada Research Support Fund.