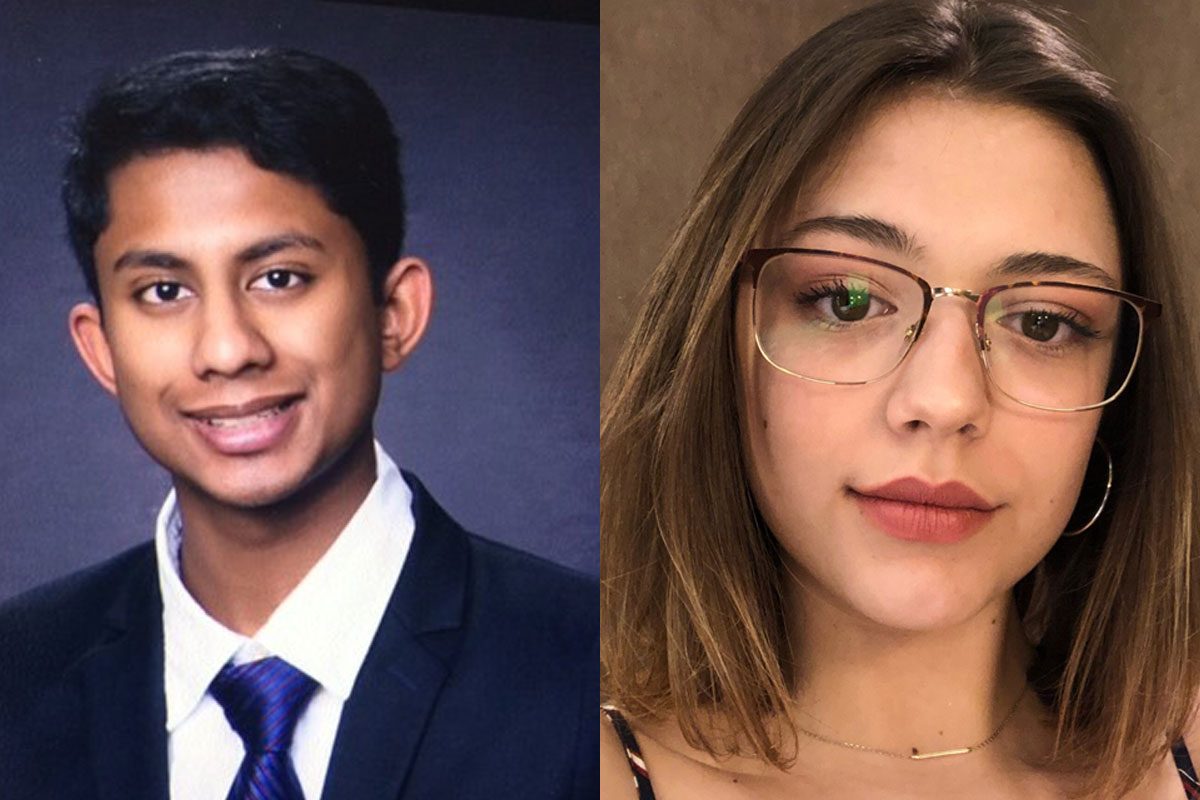 Meet the 2019 Leaders of Tomorrow
10 high school students are becoming tomorrow's leaders, today.
April 1, 2019 —
University of Manitoba's BMO Financial Group Leaders of Tomorrow and BMO Financial Group Indigenous Leaders of Tomorrow scholarship recipients were awarded to those who show far-reaching abilities.
High school students are required to show continued community involvement, academic giftedness and outstanding leadership potential in order to receive the scholarship. Recipients are required to present a minimum 90% average based on a specific list of grade 11 courses.
"Our recipients this year made impactful impressions on the interview panel," said Jane Lastra, Director, Financial Aid & Awards. "They demonstrated countless hours of community engagement and strong leadership qualities. Each one of them show far-reaching abilities, and the passion to be future leaders of tomorrow. They are excited to begin their studies with The University of Manitoba and continue to volunteer both on and off campus."
The 2019 BMO Financial Group Indigenous Leader of Tomorrow Scholarship recipients are Lydia Gork, Dwayne Williams, Madison Winter and Donna Yellowback.
Donna Yellowback has been very active in her community. She worked at Norwest over the summer. They held carwashes, bake sales and sold chocolates, the money raised went to fixing a nearby park. She has also volunteered at her local community centre to help clean up their neighbourhood. She says the most rewarding part about receiving the scholarship is proving that she can do anything she works hard for.
"I had to work very hard to be where I am today," said Yellowback. "Winning this scholarship makes me feel like I finally achieved one of my goals."
The BMO Financial Group Leaders of Tomorrow recipients are Amy Spearman, Alborz Khakbazan, Guneet Uppal, Nathan Mathews, Mia Gray and Ethan Burnell.
As a student, Nathan Mathews enjoys doing science fair projects and research. He plans to attend the University of Manitoba to pursue environmental science in the Faculty of Science.
"Receiving this award has encouraged me to continue exploring these environmental science research opportunities at the U of M and ultimately pursue my dream of becoming a zoologist," said Mathews. "It has encouraged me to continue promoting STEM research and education with the help of science outreach programs at the U of M."
Each scholarship is valued at $16,000, allocated over four years of study.
"Not only will the award help offset the cost of their tuition," said Lastra, "it will also provide the recipients with a network of new friends and supports at the UM who can help guide them through their first year experience!"
Visit the Financial Aid and Awards website for more information on the BMO Financial Group Leader of Tomorrow scholarships and the BMO Financial Group Indigenous Leader of Tomorrow scholarships.