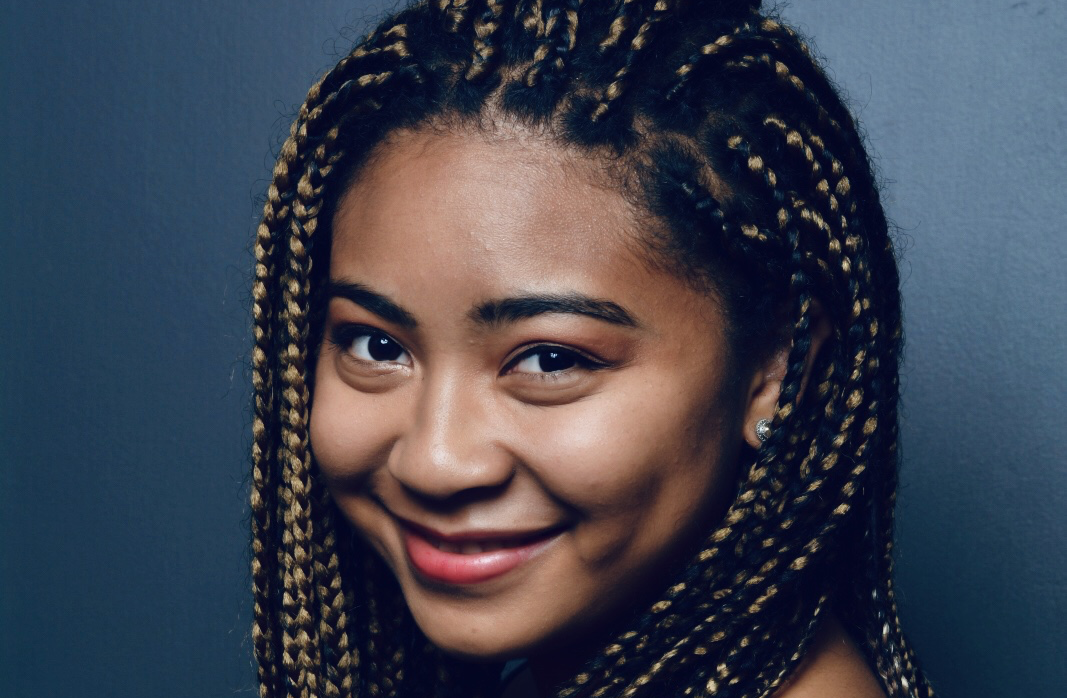 Student Success Month Feature: Amika Takahashi on life as an undergraduate international student
October 29, 2020 —
As part of Student Success Month, we are featuring UM students that have a story to tell about their experiences navigating the challenges of student life.
Amika Amenze Takahashi is a fourth-year student in the Faculty of Science. She is originally from Japan and moved to Canada when she was 16 years old. She is the current president of the University of Manitoba International Student Organization.
Amika spoke to UM Today about life as an undergraduate student at UM and some of the challenges she's faced in her academic journey.
HOW DID YOU FIRST GET INTERESTED IN SCIENCE?
Throughout my childhood, "science" was not my favorite subject. But, when I took specific science courses such as biology, chemistry and physics, my interest grew. I became interested in Biology and, more specifically, the human body. By the time I was 16, I knew I wanted to study science at the University of Manitoba.
WHAT ARE SOME OF THE CHALLENGES YOU FACED ALONG THE WAY IN YOUR ACADEMIC JOURNEY? HOW DID YOU DEAL WITH THEM?
Throughout my academic career, I've faced many different challenges.
When I started University there was the language barrier. As English is not my first language, I struggled to understand textbooks and lecture notes. Memorizing materials that are not in your first language is pretty difficult. Not being able to understand the lecture fully was very discouraging and made it hard for me to learn the subject. However, I kept attending my classes, tried to understand, and took notes as much as I could. The online dictionary tool was essential all the time.
Another challenge I faced was the cultural differences. I was 16 when I left my home country to study in Canada. I was in Grade 11 and experienced many things like culture shock, homesickness, and language barriers. Even though I got used to living in Canada by the time I started at UM, missing home was not something I could get used to. It has significantly impacted my academic life. There was a time when I had no motivation to study and had no one to talk to. Having a family back home can be a lot of pressure as well. I always felt like, "I can't fail, and I have to be successful" because they sent me here to give me the best education. Therefore, in my first year, I did not engage with the community at UM. Without having a community, I started to feel isolated. But I learned that studying is not the only way to be successful at University. Engaging, involving, interacting with other students and communities have completely changed my university life. I started attending workshops and volunteering with the International Centre. Putting myself out there, volunteering, engaging with UMSU's student clubs and the community was one of the best decisions I've made while at UM.
HAVE YOU EVER EXPERIENCED A TIME WHERE YOU FELT THERE WAS A BARRIER IN YOUR WAY? HOW DID YOU MANAGE IT?
The language barrier at the beginning of my university career comes to mind. The way I overcame it was by accepting that English is not my first language, and that I have to work harder than the people around me who are native English speakers. In the beginning, it was hard for me to accept that I have to do extra work to get the same grades as others. One of the ways that I managed was by attending the Academic Learning Centre's (ALC) workshops on studying. I have also booked many appointments when I needed help with writing courses. They were very helpful and encouraging; I would strongly recommend the ALC to every student.
WHAT HELPS YOU BALANCE ALL THE ASPECTS OF LIFE AS A UNIVERSITY STUDENT?
I keep reminding myself why I started, what, and who I am doing this for. There are many children and people my age who wish to have an education. I am blessed with this amazing opportunity, and therefore, I don't want to waste it. I want to use this opportunity to contribute to society in a way that I can.
It also really helps to be involved with student clubs or communities. I have been involved with the International Centre and the International Students' Organization (UMISO). I first got involved with UMISO as a social media director and this year I'm president. My goal for my year as president is to engage with my fellow students through our events and activities. I'm interested in hearing students' voices and opinions so we can build a great community. I have faced many challenges throughout university being an international student such as cultural differences, a language barrier, and relationships with new people. Therefore, it has always been my dream to be in a position where I get to support, motivate, and help International students.
WHAT ARE YOU MOST EXCITED ABOUT WHEN YOU THINK OF YOUR FUTURE?
To take action by using my words, experience and ability. I believe that everyone has a different purpose in their lives. I am excited to see what is waiting for me in the future. I know that I will be facing more challenges. I am ready to face them because of what I have learned and experienced throughout my University journey has made me stronger and braver. It has taught me to live a life without limiting myself. People sometimes ask, "why do you work so hard?" I work hard because I can. I am blessed with this amazing opportunity to study and connect with many people. Why would I waste this moment?