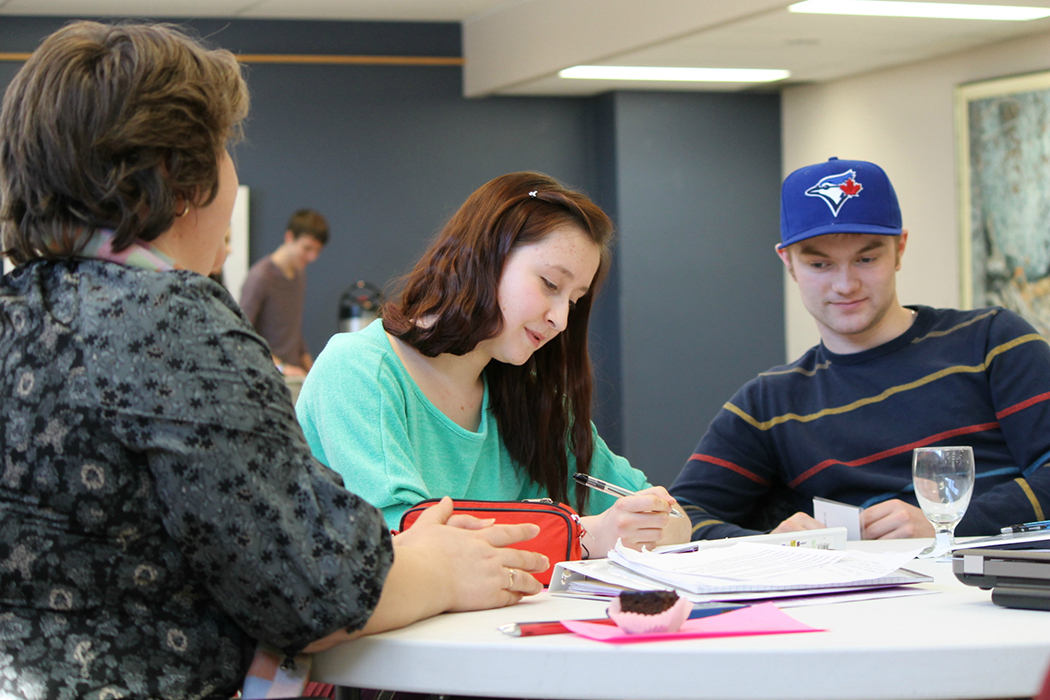 Student Leadership Development Program offers opportunity beyond the classroom
November 17, 2014 —
Participant in the Student Leadership Development Program Ryan Sherbo says it has given him "the tools I need to create positive social change and the confidence to see that change happen. I feel better connected to my campus community and have learned valuable skills that go far beyond the classroom."
The U of M Student Leadership Development Program is all about opportunities, says Sarah Saunders, a student leadership coordinator for the student life office, which is part of Student Affairs. Interested students need no previous experience to get into the program; applications are open to all. Students who apply need to show their interest in leadership, through activities in which they are involved and through expressed objectives.
Students participate in a series of workshops to develop their skills and connect with other leaders on campus. With 11 two-hour sessions and small-group learning, each workshop covers a different leadership topic based on the values of the social change model, which examines leadership in personal, team, and community contexts. Workshops include time for discussion, activities and reflection. Outside of scheduled sessions, students work in smaller groups from their cohort to complete a Capstone Group Project that benefits the community while allowing students practicing their leadership skills.
"Through the program, we want students to: clarify their own leadership perspectives and identities; develop skill sets that will enable them to be effective leaders; explore a variety of leadership theories; and apply their leadership to a variety of contexts — individually, in groups, in community and society, to create positive change," explains Saunders.
Students who participate in all sessions and successfully complete the program also receive recognition on their Co-curricular Record. So far, over 100 students have completed the program.
Previous projects have included food drives for the campus food bank and a pin map campaign to highlight the diversity on campus that highlights belonging on campus.
>> See the project video below.
"All are welcome!" says Saunders.
"If you have lots of previous experience, this program will help you be intentional in practicing your leadership, and applying your learning to your current involvements. If you have no previous experience, but really want to learn more and get involved, then it can help you find ways to channel your interests into something meaningful. Regardless of what you enter the program with, you'll come away with a greater awareness of yourself and working with others, as well as skills that you can put into practice in everyday life."
Previously, the program has included undergraduate and graduate students from Fort Garry and Bannatyne campuses, first year to final year and from almost all faculties, she adds.
And Saunders says, "Leadership is a process, not a position — and we welcome all students to apply."
Student Leadership Development Program
There is a $25 program fee. Selection is based on how well the applicant meets the following criteria: an expressed desire to enhance leadership potential; the ability to commit to completing all program requirements; good academic standing (minimum grade point average of 2.5).
Online applications for this co-curricular certificate program can be found on CommunityLINK during the application period.
For additional information, email leadership [at] umanitoba [dot] ca