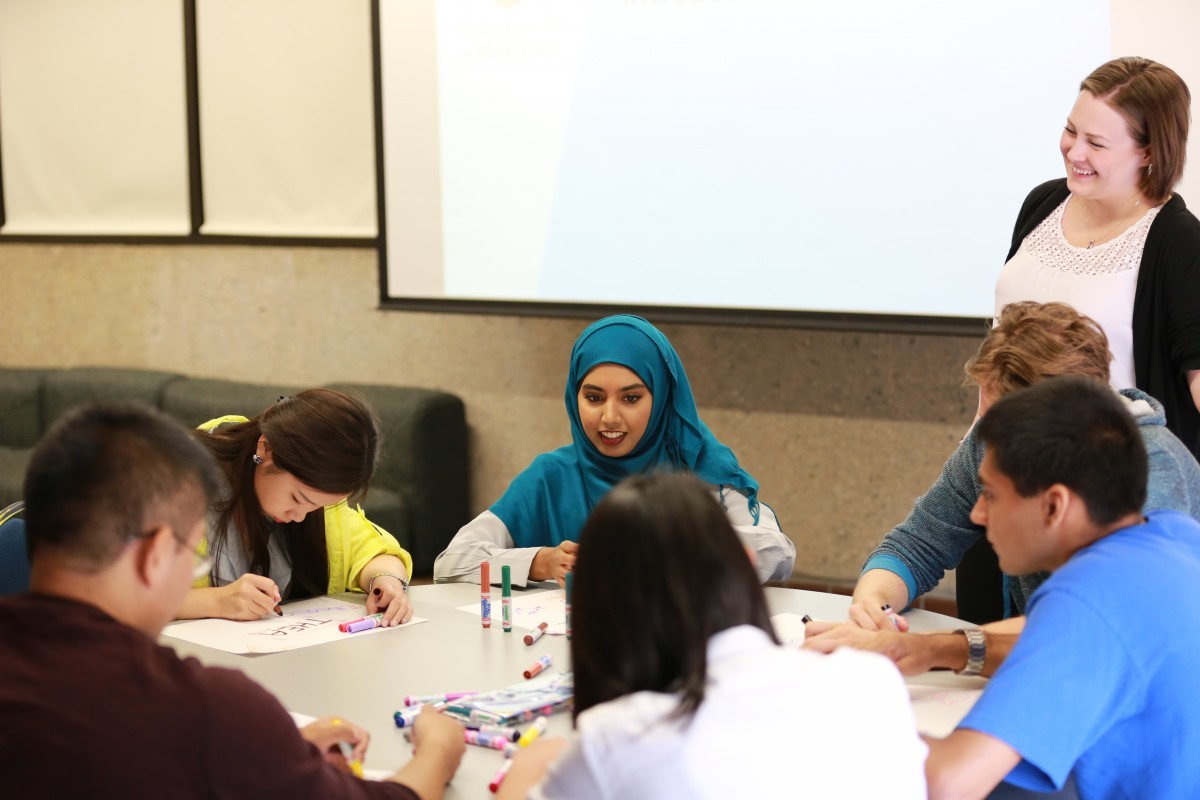 Strengthen your leadership skills through SLDP!
January 19, 2016 —
Did you know that in the past two years more than 200 students have completed a student leadership development program (SLDP)? These leadership programs run by Student Life provide the opportunity to develop and improve your leadership skills through interactive workshops and activities – and they're a great way to bolster your Co-Curricular Record.
SLDP-I: Individual Leadership is a good place to start. You'll learn the best ways to get involved on campus, and develop your leadership skills if you're already involved. SLDP-I is also a great way to connect with other students and practice your networking skills. You'll take part in seven interactive workshops in a small group setting. In the groups, you will work together to learn about your own leadership style and strengths, and explore topics like personality type, leading with authenticity, effective communication, and exploring diversity and inclusivity.
"I encourage all students to participate in this program to understand their potential as leader, refine past knowledge of what leadership is about and learn ways to implement the skills learned into everyday life." -Kapilan Panchendrabose, 3rd year science student, completed SLDP-I Fall 2015
Students from all backgrounds have participated, including undergrad and grad students, students from nearly every faculty, international students, and students from Bannatyne and Fort Garry campuses. "The diversity of the participants ends up providing rich discussion throughout the workshops," says Sarah Saunders, Student Leadership coordinator and primary facilitator for the programs. "Leadership development is something that everyone can benefit from and find interest in."
More information about SLDP-I and other leadership can be found here: umanitoba.ca/student/leadership
Online applications are available through UMCommunityLINK through January 22, 2016