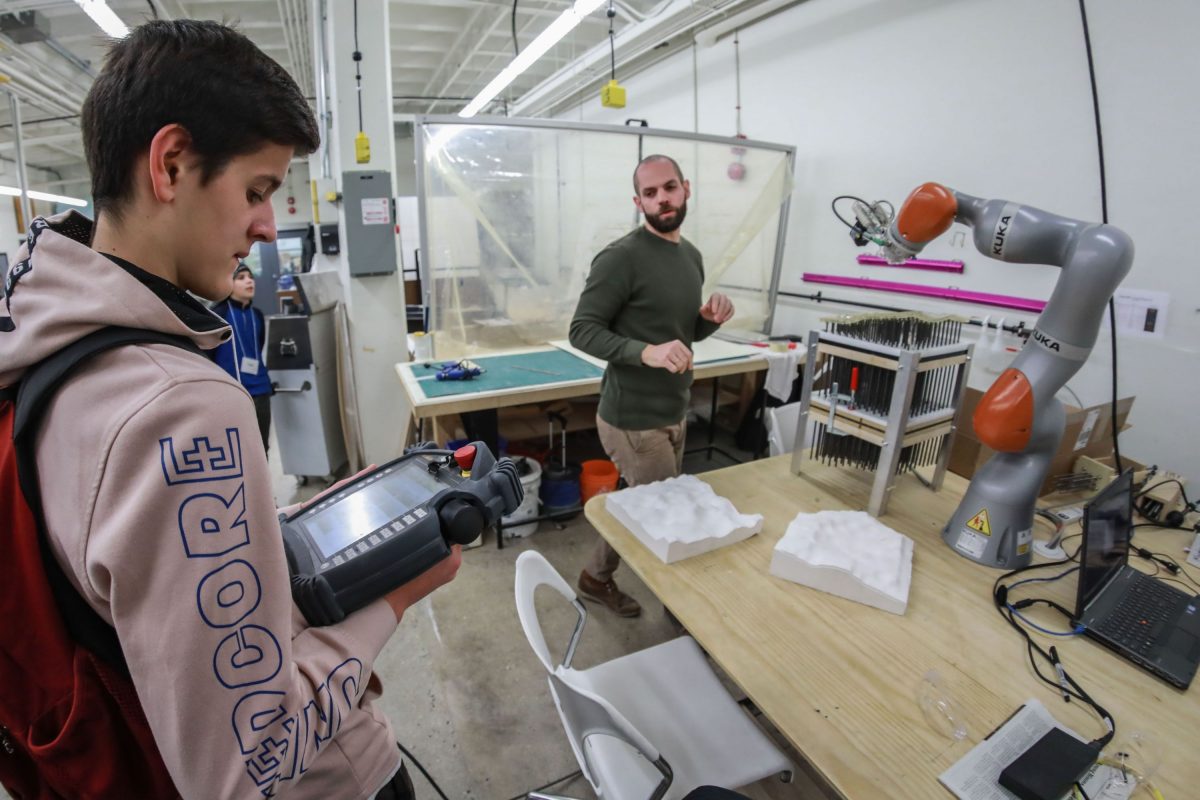 Strategic Initiatives Fund Projects Announced
Almost $7 million awarded for 47 short-term projects
August 28, 2023 —
Earlier this year, the Provost and Vice-President (Academic), Diane Hiebert-Murphy, announced a special funding opportunity to target short-term projects that address immediate needs related to UM's strategic mission. The Strategic Initiatives Fund was created to utilize unspent funds from the 2023-24 operating budget and support projects that impact the UM community.
Proposals were welcomed from all faculties, schools and administrative units, and required partial (financial) support from the unit. It was also important that funds be expended in the current fiscal year. Successful projects had to demonstrate both immediate and ongoing impact, and have a clear plan for measuring project success.
The call for proposals was well-received, resulting in 87 applications. A committee was struck to evaluate the applications, which awarded funding to 47 projects, totaling $6,808,616. "We were pleased with the enthusiastic response to this unique opportunity. The quantity and quality of applications demonstrate the remarkable ideas and initiatives happening throughout our entire institution," says Diane Hiebert-Murphy.
Common themes emerged from the successful applications, all aligning with UM's teaching and research mission, while also benefitting students, researchers and the community or environment simultaneously.
Physical spaces
Funding was awarded to the Faculty of Science to contribute to opening a Help and Study Centre and a dedicated Wawatay Indigenous student study space which will increase student engagement and promote well-being. Similarly, support was given for the International Centre's Global Lounge for international students. Several upgrades specifically aim to provide culturally-important spaces for Indigenous students and staff, such as the School of Art's project to design a dedicated gathering space for Indigenous community members, and the Office of the Vice-President (Indigenous)'s project to add privacy screens to the UM sweat lodge.
Many renovations to spaces and facilities meet multiple objectives or will have an impact beyond the initial funding year, such as providing additional opportunities for experiential learning. An expansion of the makerspace facilities in the Price Faculty of Engineering and a FABLab Equipment Upgrade in the Faculty of Architecture will offer an improved hands-on learning experience for more students.
Sustainability
Several research facilities will undergo necessary upgrades, while also meeting campus sustainability and climate action goals. The Crop Technology Centre greenhouse, jointly used by the Faculty of Science and the Faculty of Agricultural and Food Sciences, will be renovated with energy efficient LED lights and a modern sensor-based ventilation control system, while a new biofiltration system in the Aquatic Biology Research Facility, in the Faculty of Science, will reduce water consumption and improve water circulation. Funding was also given to the Faculty of Agricultural and Food Sciences to replace existing diesel-powered tractors that are used on UM research farms with fully electric tractors, helping reduce greenhouse gas emissions and improve sustainability.
Innovative teaching
New tools and technologies are being used for innovative teaching initiatives, such as the Centre for the Advancement of Teaching and Learning's project to use immersive virtual reality to train postsecondary educators on the implementation of pedagogies and various teaching challenges. Another project will support the development of more online versions of six common 'gateway courses', allowing for more flexibility to students in their learning journey, particularly those in northern and remote communities.
The RFHS and the Clinical Learning and Simulation Program (CLSP) proposed the creation of a metaverse to allow for better experiential learning opportunities and increased inter and intra professional learning activities. Funding from the Strategic Initiatives Support Fund will be used to secure the hardware and software necessary.
Student Engagement and Success
Student Affairs will implement a new program focused on successful transitions for first year students, which includes 1-on-1 consultations for assessing students' needs and providing relevant supports.
To enhance experiential learning (EL) across the institution, the Office of Career, Community and Experiential Learning will create an Experiential Learning Hub on campus and increase staffing resources to help integrate EL opportunities within curriculum and co-curricular settings.
Digital infrastructure
Underpinning much of UM's teaching and research capacity is its digital infrastructure. Several projects address this such as the Records Sharing and Management project (Libraries), Grex HPC System and Infrastructure Renewal (computing and supporting infrastructure capacity), and the FAST Research Administration Module.
Two projects in the Faculty of Arts, in the Department of Linguistics and the Department of Sociology and Criminology, will improve student learning by building their resource database.
For the community as a whole, the Campus Network Speed Upgrade will improve internet connections to the campus network at 10 times the speed.
Social Justice and advancing Equity, Diversity and Inclusion
Working with external agencies, the Faculty of Law will develop an International Human Rights Advocacy Clinic, and a Prison Law Clinic, aiming to both serve underrepresented groups with legal expertise and services and provide experiential learning opportunities to law students. The Office of the Vice-President (Indigenous) received funding to prepare for the respectful Rematriation and Repatriation of Indigenous Cultural Heritage, through the development of a university-wide policy and the hiring of staff to develop a census of Indigenous collections within various UM archives/collections.
Several other successful projects involved advancing EDI, such as supporting an EDI training program in the Division of Extended Education, review of governing policies and documents to incorporate EDI and anti-racism principles (Legal Office), development and implementation of a UM anti-racism policy, and accessibility renovations for the new Office of Equity and Transformation.
Overall, Strategic Initiatives funding was awarded to projects with significant impact for UM students, staff and faculty. To find the full list of projects funded, please visit the Strategic Initiatives Fund webpage on the UM Intranet.