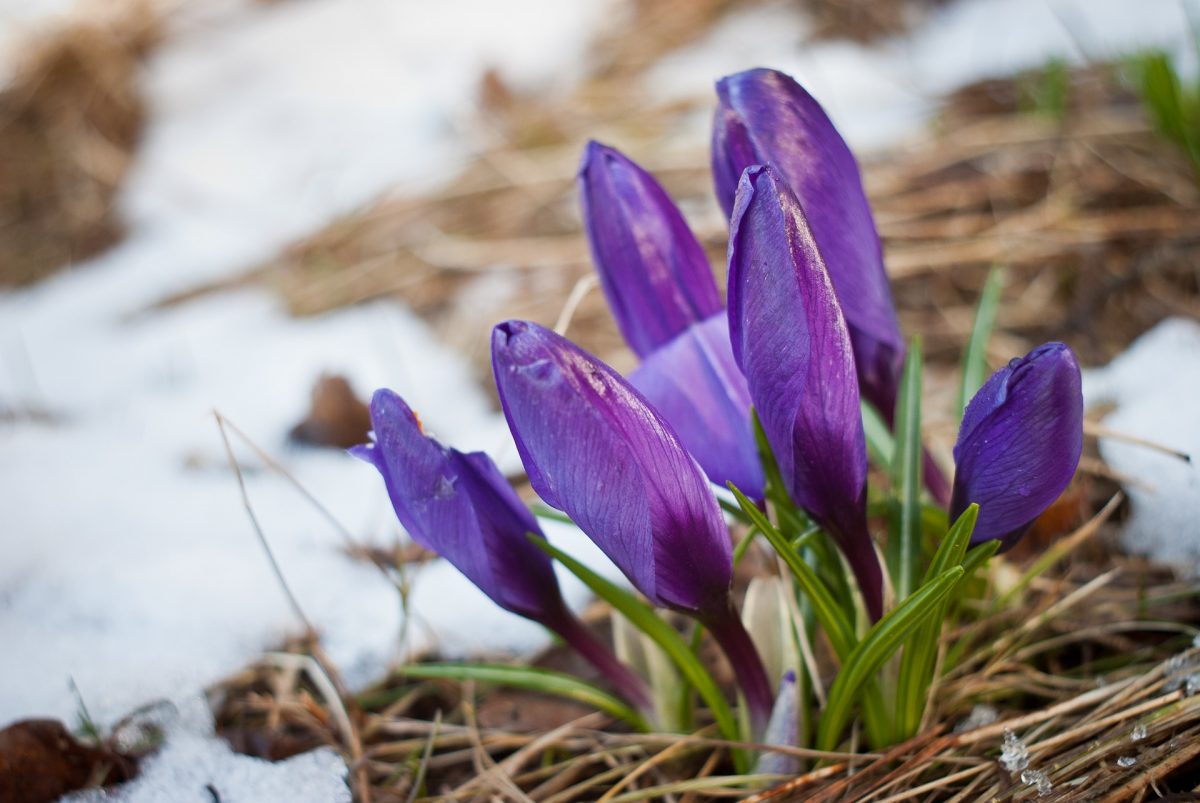 Start of something new a universal source of hope
A look at spring religious and spiritual holidays from UM's Spiritual Care and Multi-Faith Centre
March 6, 2023 —
As this month brings seasonal changes, we close the chapter on winter and embrace the excitement of spring. UM's Spiritual Care and Multi-Faith Centre is highlighting a number of important religious and spiritual holidays in March, in the spirit of new life and renewal!
March 6-7: The celebration of Purim commemorates the salvation of the Jewish people from Haman of the ancient Persian empire, who plotted to annihilate all Jewish people. Esther, the Queen of Persia, revealed her previously concealed Jewish heritage in order to save her community. As one of the most joyful holidays on the Jewish calendar, Purim is celebrated through traditions including reading the Book of Esther, hosting feasts and giving baskets of food and drinks to others.
March 7: The Hindu Festival of Colours, Holi, welcomes the arrival of spring after a long winter and symbolizes the triumph of good over evil. The vibrant tradition of throwing colourful powders in the air and coloured water on others is a joyous celebration of love, new beginnings and a cleanse from the past. While the festival originated in India, Holi has become popular across the globe and connects communities with South Asian heritage around the world to each other and to their cultures.
March 20: March 20 is the Spring Equinox. Here are some words from Elder Norman Meade about what Spring Equinox celebrations mean to Indigenous folks:
"The teachings of our Elders tell us that Spring Equinox is the understanding of balance. A teaching of the natural world of which we live and help to create and take care of (in a Spiritual way). This teaching helps us to find balance in our personal lives. It is a time of renewal and the beginning of a new season – a new life with new beginnings. A time when we need to listen and watch the birds and animals coming back to their birth place and to help us (as humans) understand how to care for our young ones. This is a time when we observe the natural laws of the land as it speaks to us in so many different ways. It is a time for planting that seed in Mother Earth so that she can help us grow in our faith. A time for us to reconnect to the land and our children in search of that balanced life that each of us need to find— bimaadiziiwin, the good life."
March 20: Translating to "New Day" in English, Naw-Rúz is the New Year celebration of the Bahá'í faith and marks the first day on the Iranian calendar. This holiday is observed with meetings for prayer accompanied by a feast signaling the end of a 19-day fast– a period of spiritual preparation and regeneration for the incoming year. Festivities also include gatherings filled with singing, dancing and embracing new possibilities with loved ones.
March 21: Marking the new year in the Farsi seasonal calendar, Nowruz honours the renewal of life and nature in Persian and Zoroastrian culture. Families clean and declutter their homes as a way to rid their lives of the past year. People often collect items that symbolize their hopes for the new year such as health, wisdom, fertility, wealth and prosperity. Celebrations are exuberant with feasts, public bonfires, and street performances. Nowruz promotes the sense of belonging and fosters respect between different communities. It also reflects the harmony between human life and other aspects of the natural world.
March 22: Start of Ramadan. Ramadan is the yearly fast that encompasses a whole lunar month on the Islamic calendar. It commemorates the gifting of Qur'an by Allah to the prophet Mohammed. Believers abstain from eating, drinking, engaging in sexual activities, swearing, and using drugs (including smoking) daily for an entire month from dawn to dusk. Fasting is one of Islam's main tenants; one among the Five Pillars of Faith. In abstaining from one's desires for food and drink, believers cultivate the values of discipline, compassion, kindness, and gratitude and discipline. When believers abstain from food and drink, they show solidarity with those who are poor and don't have easy access to food or water. This is meant to build compassion for those with less, and gratitude for having access to food and water. In a fast paced world, driven by the distractions of consumerism and self-gain, Ramadan is a "fast" of an alternate variety – a way Muslims hit the "reset button" and come back to what truly matters.
Springtime growth, warmth and rejuvenation have different meanings to each person, but the start of something new is a universal source of hope across a variety of faiths and backgrounds. It's the time to reflect while looking forward to what's ahead.
See Spiritual Care & Multi-Faith Centre's interfaith calendar for other holidays or commemorations observed by our campus community.