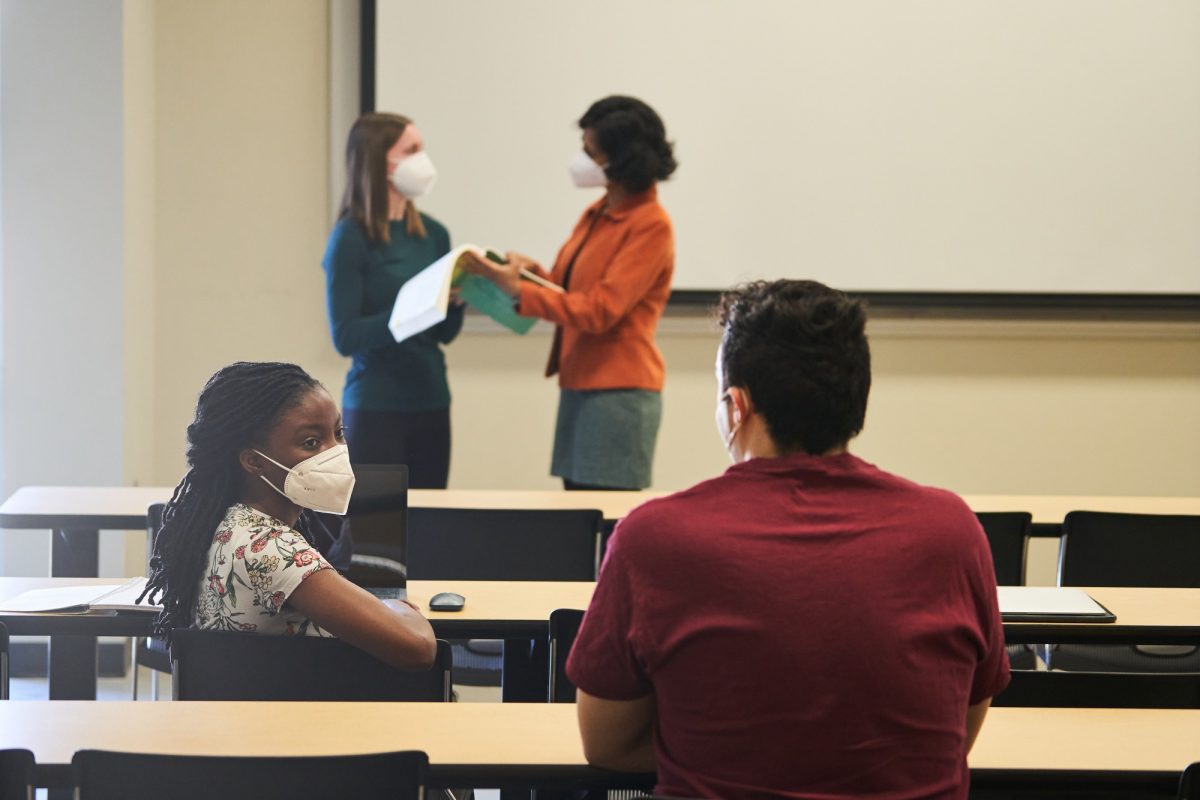 Small Talk Strategies for the Classroom
How Do I Use "Small Talk" Effectively?
October 28, 2022 —
Have you ever asked any of the following questions?
How do I start an informal conversation with someone I don't know well?
What conversation topics are polite or offensive?
What does "how's it going?" really mean?
How can I improve my networking skills?
If you answered "Yes" to any of the above questions, and if English is NOT your first language, then you will benefit from the free Small Talk Strategies for the Classroom workshop offered by the English Language Centre (ELC).
This 2-hour interactive workshop provides students with a simple but effective strategy for starting, sustaining, and ending informal conversations. Participants will explore a variety of cultural norms around small talk (for example, why weather is such a common conversation starter in Winnipeg), and how these norms may differ from or be similar to the cultural norms they are familiar with. Participants will also learn commonly heard phrases/greetings and learn how to recognize and produce them in the flow of speech.
Upcoming Workshops
November 9, 2:30 – 4:30pm, Engineering Building, Room E2-229. Register here
November 9, 6:00 – 8:00pm, Bannatyne Campus, Apotex Building, Room 061. Register by emailing bcss [at] umanitoba [dot] ca
Additional English language supports
Learn more about the ELC's Part-Time Academic English Courses.