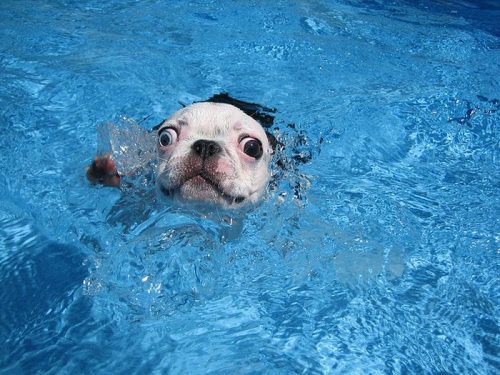 Sink or swim? Those crucial first six weeks
February 11, 2014 —
For new students, staying afloat during those first few weeks can be a challenge. Standing in line for books, finding the best seat in each class and stressing over coursework are all part of the typical first-year university experience – one that can be difficult.
To help make the transition from high school to university life easier, the U of M has developed a new program called the First 6 Weeks.
The First 6 Weeks is the new online checklist developed by University 1 (U1). U of M students can use it to help them navigate the hectic first couple of months of university, whether they start in September or in January. This six-week time period is a crucial one as developing good habits early on is known to positively influence student success.
No detail is too small, with everything from calculating travel times to reminders to take a break included. Each week includes a different set of tasks, taking students from their first day to midterms. Fulfilling these tasks helps students create better forward thinking and planning skills, thus establishing good habits that will carry them throughout their university careers.
Kristin Suffield, an academic advisor with University 1, understands the difficulties students face in adjusting to university life, and hopes the program helps those students who don't get the chance to meet face-to-face with an advisor.
"An online resource such as the First 6 Weeks is a great way to reach a large number of our students," said Suffield. "With over 3,000 students in University1, creating individualized programming for each student isn't practical."
Suffield, the project lead, first learned about similar programs at a National Academic Advising Association (NACADA) conference in 2006. After hearing more about the success schools across North America were having with it, she knew it would be a perfect fit for U of M.
In early 2012, Suffield began working with other student advisors at U of M to craft the most important items for the checklist. The team focused on three main advising areas (financial, personal, and academic), and tailored the tasks specifically for the U of M student experience.
University 1 launched the program this past fall with promotion at orientation and a Twitter contest that encouraged students to share their favourite study spot. Suffield was surprised at how quickly the word got out.
"In the first few weeks of meeting with students, we had them come in saying, 'Oh, I have that checklist.' They would recognize it, and they had already looked through it."
Going forward, Suffield plans to work directly with different faculties in the university to refine the questions for their specific needs.
Students can access the First 6 Weeks program anytime at http://umanitoba.ca/u1/skills/first_six_weeks/first6weeks.html.