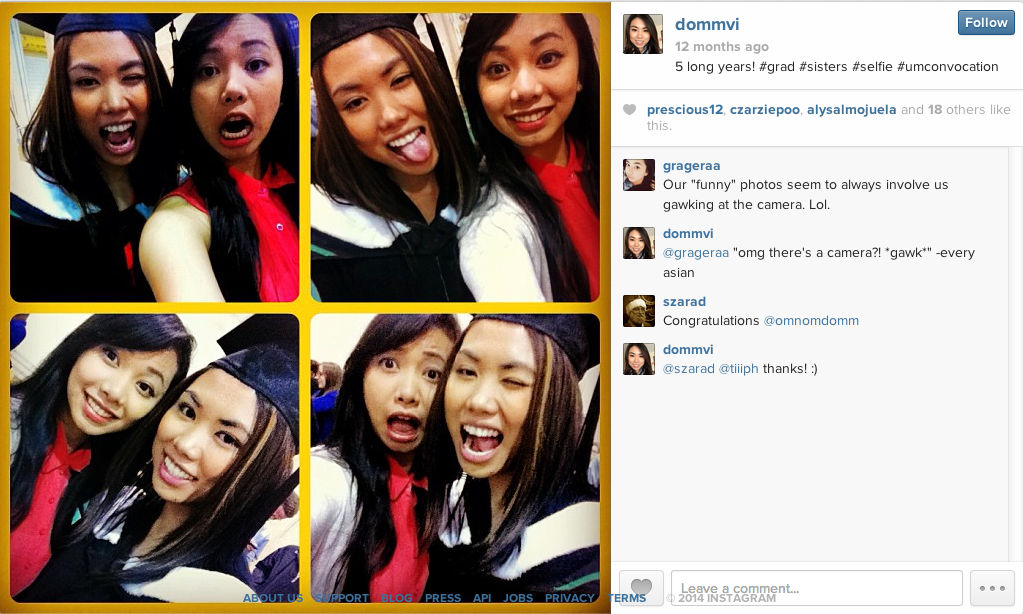 Show us your grad selfie
June 2, 2014 —
Convocation 2014 begins on the Fort Garry campus on June 3.
We want to see your grad selfies on Twitter and Instagram. Have fun, be creative, and professors, you can join in too.
Make sure you tag your photos, and all your convocation posts, with #umconvocation.
Congratulations Class of 2014. All the best as you rebel and defend, challenge and blaze new trails. Go explore and create!