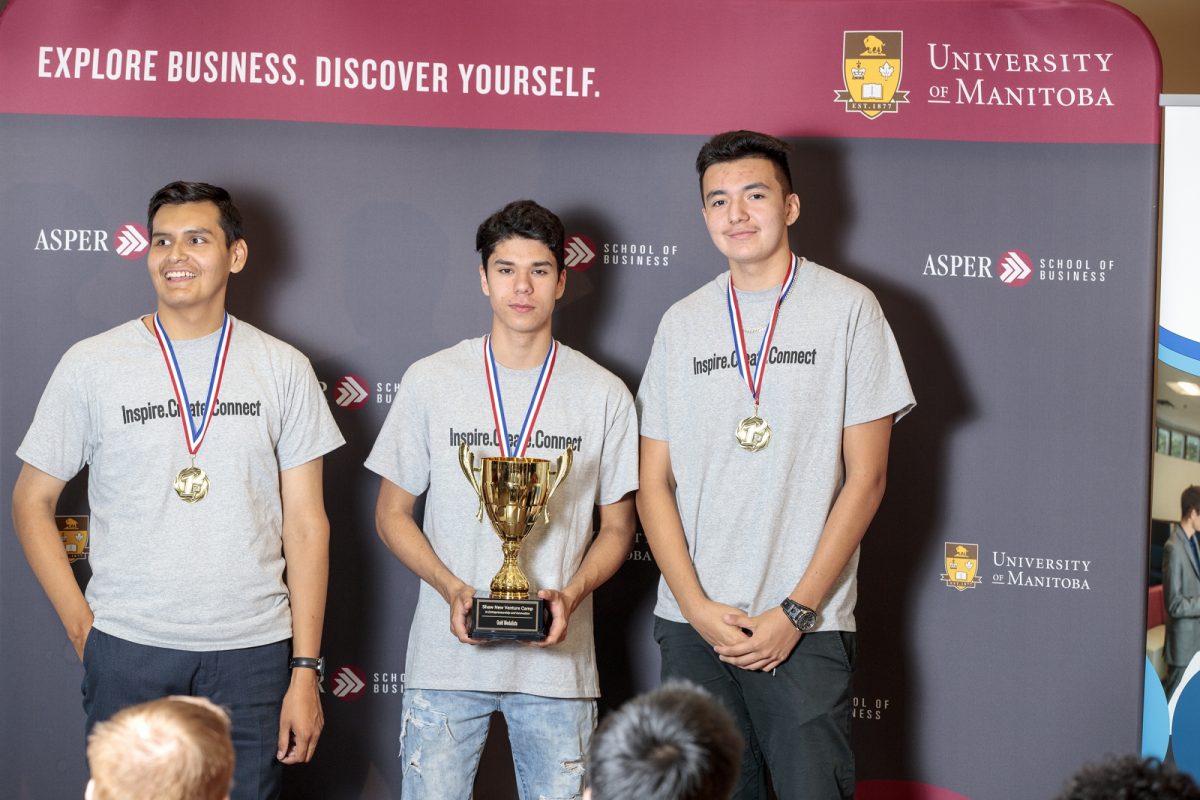 Shaw New Venture Camp
Presented by the Indigenous Business Education Partners and the Stu Clark Centre for Entrepreneurship
June 13, 2020 —
Inviting all Indigenous high school students to register for the Shaw New Venture camp, presented in a virtual format this year.
Thanks to the generosity of Shaw Communications, this fully-funded camp for Winnipeg Indigenous high school students will help foster an interest in marketing and technology.
Check out video highlights from the 2019 Shaw Camp
This year's week long virtual camp runs from from July 20 to 24.

University instructors will guide students through different workshops related to business and entrepreneurship.
Students can create their own app and learn how to market it.
An opportunity to engage in an immersive business simulation with $1,900 in prize money available for student competitors.
Applications close July 10, 2020. Download the application form here:
2020 Shaw New Venture Camp Application Form
For more information regarding the camp:
Contact Riley Proulx at 204-474-6391 or Riley [dot] Proulx [at] umanitoba [dot] ca