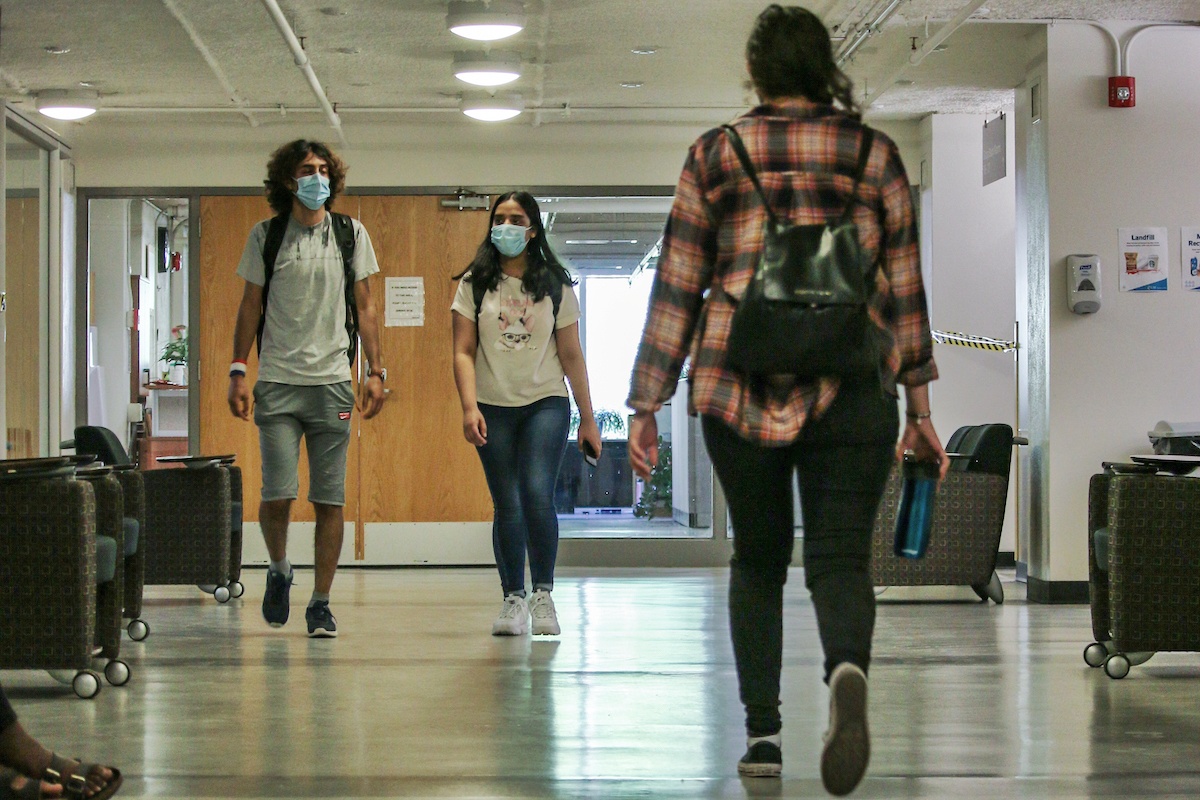 Reminder about COVID-19 protocols on campus
June 11, 2021 —
Even though more Manitobans are getting vaccinated against COVID-19 every day, our health system is still struggling under the pressure of the third wave of the pandemic. It is vitally important that we all adhere to public health and University of Manitoba protocols:
If you are feeling unwell, please stay home. If you experience any symptoms of COVID-19 or have been exposed to someone diagnosed with COVID-19, do not come to campus. Use the province's COVID-19

online screening tool

to determine next steps. This tool is also available in an interactive voice response (IVR) format, at 1-877-308-9038.
All visitors to UM campuses must wear a 3-ply reusable or disposable mask at all times. This includes wearing a mask in outdoor spaces on campus as well. Do not take your mask off to cough or sneeze—that's what it's there for!
Maintain physical distancing at all times. Ensuring that you do not get too close to others will help prevent the spread of COVID-19 and will keep you safe.
Get vaccinated! All individuals over the age of 12 who are living in Manitoba are now eligible for their first COVID-19 vaccination. Visit

protectmb.ca

to book your appointment. Vaccination is the only way that we will be able to resume in-person classes and campus life. For more information about vaccines, visit the

UM vaccine information page

.
International students are now eligible to receive a vaccine immediately if they expect to be in Manitoba for at least 30 days. All vaccines are provided free of charge.
Visit the UM COVID-19 student page for information and updates about protocols on campus.