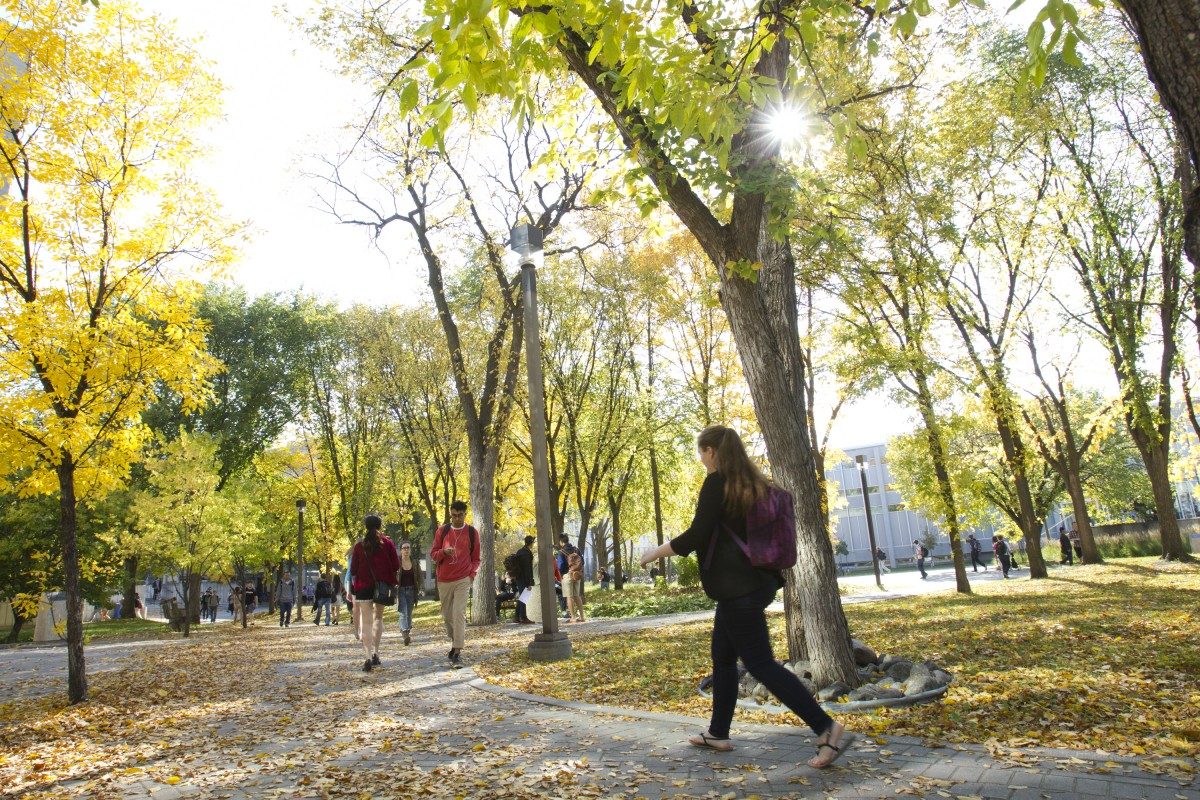 Recruiting for Bringing in the Bystander 2019-2020
April 11, 2019 —
Sexual violence has been and continues to be a pressing concern for post-secondary students all over Canada. It can include, but is not limited to: street harassment, unwanted contact, sexual assault and stalking.
In order to help contribute to a culture of safety on campus—Student Support at the University of Manitoba is recruiting paid facilitators and a program assistant for a sexual violence prevention program called Bringing in the Bystander.™
Bringing in the Bystander is an evidence-based, interactive prevention workshop that is based on the concept that community members can have a role to play in preventing sexual violence.
Student participants learn the importance of speaking out against social norms that support sexual violence, become aware of and identify potential risks in various situations, develop empathy and support for survivors, and explore how to safely interrupt or intervene in situations that could lead to sexual violence.
As a paid facilitator, you will help deliver this program to students on campus and contribute to a shared community knowledge of the impact of sexual violence – and how bystanders have an important role to play in overall community safety.
Facilitators will receive training in the program – and will be expected to facilitate workshops throughout the school year. The workshops have the potential to be transformative for both facilitators and student participants.
"What drew me most to the Bringing in the Bystander program was its focus on prevention, its relevance to everyone, and its strong research base. My experience as a facilitator was great!" said Sarah Rigby, former Bringing in the Bystander facilitator.
Bringing in the Bystander facilitators and the program assistant will receive training and support from Leah Deane, Director, Student Services at Bannatyne Campus and Britt Harvey, Health and Wellness Educator.
"Sexual violence is an important issue that deeply impacts members of our University community. I think this program offers invaluable training and knowledge to students on the issue of sexual violence. As a facilitator, you will be at the forefront of that," Leah Deane, Director, Student Services at Bannatyne.
In order to qualify to be a paid facilitator and/or program assistant you need to be a full-time student (nine credit hours per term) and be able to commit to one year with the program.
There are mandatory training dates in May and August, 2019.
Deadline to apply is April 30, 2019 @ 4:30 p.m.
Please go to http://umanitoba.ca/student/health-wellness/bystander/ for more information and detailed application instructions.
The positions are also posted on CareerConnect on the Career Services webpage.
For further details or questions please contact Britt Harvey, Health and Wellness Educator at britt [dot] harvey [at] umanitoba [dot] ca