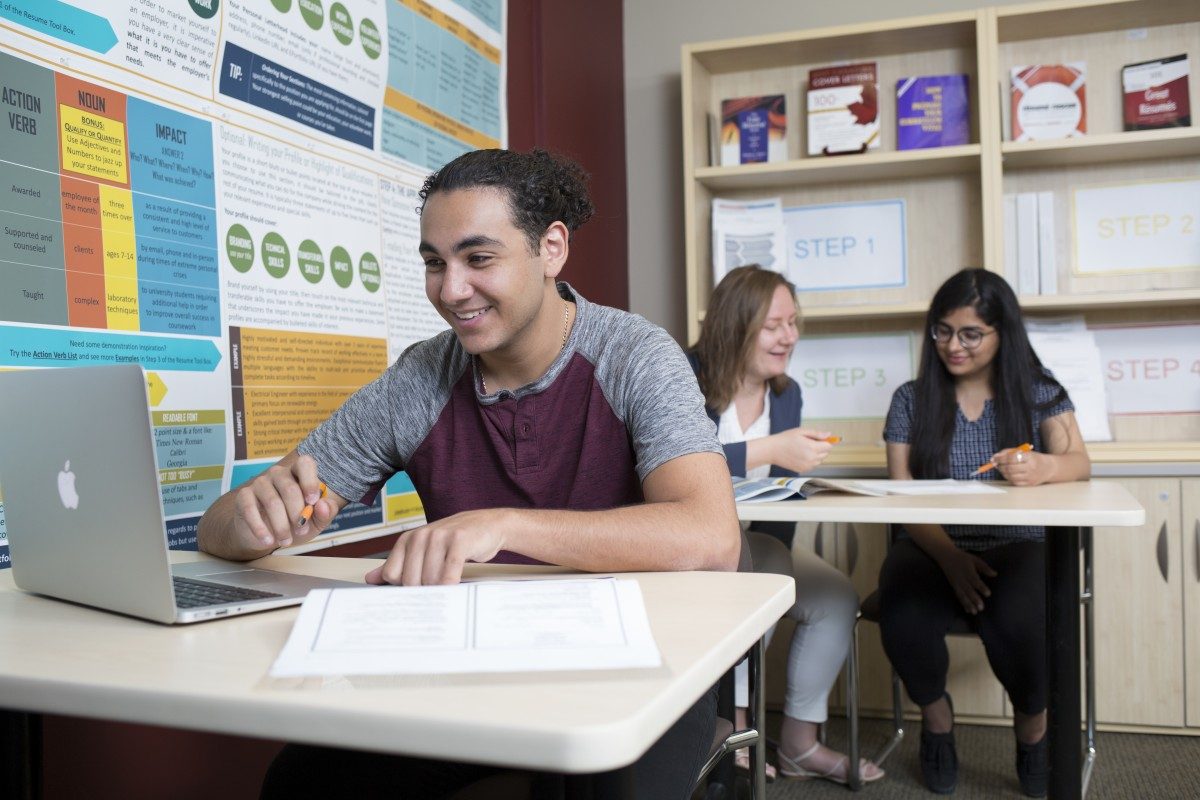 Put that resumé away! (For now at least)
Four ways to maximize your job search
November 26, 2018 —
The following article is published as part of a series of articles for Career Month featuring the writing of University of Manitoba career consultants.
The most amazing resumé can get missed in a pile of 200+. With the advent of technology, the ability to submit applications has become easier. However, at the same time, landing the job has become much more difficult. Harried hiring managers and HR personnel receive more applications than ever in the history of work. You want your resumé to be noticed. Therefore, if you want your application in the interview pile, it is increasingly more important to have a warm introduction to the organization.
How does that happen?
Using the same language as the company helps to make your cover letter and resumé stand out. Being knowledgeable about the company shows you have taken the initiative to learn more about them. Understanding their mission, vision and values as well as their product or service demonstrates your motivation to learn as much as possible. If you want to know more about job search, check out these online employment resources as well as career services' workshop schedule.
Now you are probably sitting there wracking your brain about someone you might know at ABC Company. Here's a few things you can do.
Start talking! Let people you know (friends, family and colleagues) you want to learn more about working for ABC Company.

Making connections within a company or organization can help you understand the intangible components of working in that company and helps you determine whether you are a fit for the culture.
Connections in a company can often lead to job shadowing opportunities, as well as in-depth conversations about what they look for when hiring and what it is like to work there.
Don't know where to start? Career Fairs at the university are always a good option. However, make sure you are prepared. Research companies you want to connect with in advance of the Career Fair and attend Career Fair prep workshops.

Use LinkedIn to identify people.

Follow companies, and their competitors, for whom you might like to work. Every company page will link to a list of all the employees who have profiles on LinkedIn.
The university page links to alumni who have profiles on LinkedIn. It is a searchable list, enabling you to narrow down via education program, location of work and skills.

Understand labour market information

Knowing the current state of an area of work or industry as well as the projections can be very useful in determining whether there will be opportunities available upon graduation. Many government organizations provide excellent materials online to help you; here is the latest labour market information from Manitoba.
When there is a downturn in an industry, remember there is work that still needs to be completed – are you looking at one of the roles that will help a company survive an economic downturn?

Keep a log of people you talk with

Excel, Word, online journal, notebook (old fashioned, but a goody) – make notes about who you talk with and important information you want to remember (I, personally, like Excel as it is searchable when you forget the person's name)
Connect with people through LinkedIn, Twitter or whatever social media online platform is most prevalent in the industry.
Finally, after you have gathered information, you are in a position to start applying to jobs. Now is the time to make up that resumé. Remember to tailor it to every job posting. Be enthusiastic on paper and in person. Remember the resumé learning centre is open during business hours in career services at 474 UMSU University Centre.