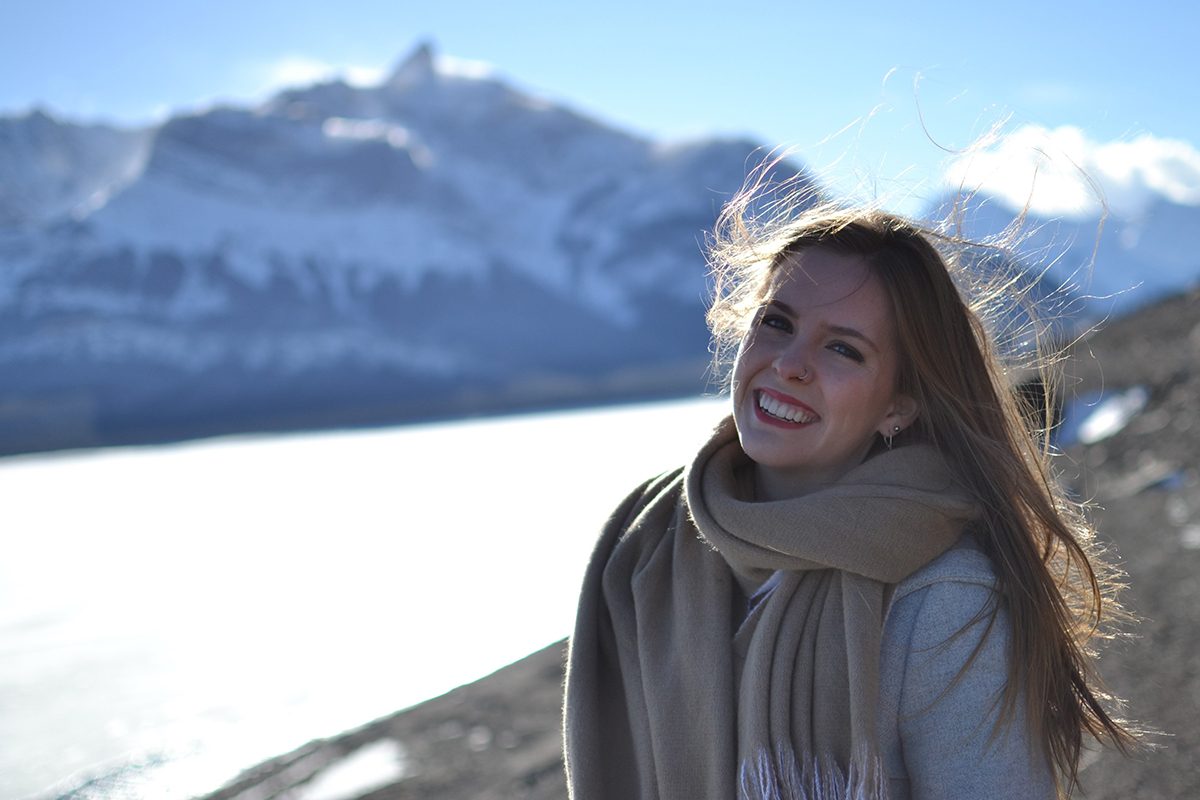 Program helps youth pursue educational dreams
December 17, 2015 —
Jenna North is a second-year nursing student, member of the dean's student advisory board and the Nursing Students' Association. But pursuing post-secondary education wasn't something that came easily for her.
At the age of 12 she was removed from her home by Child and Family Services following a series of abusive incidents. By 16 she had a job and began saving money for her education.
"I had experienced what it was like living with abandonment, alcoholic parents and abuse, and made the decision that I wanted better for myself," recalls North.
North was able to pay for her first year of university herself, and then obtained student aid to complete her Bachelor of Arts degree in psychology and anthropology.
In Fall 2014, North began her nursing studies as one of the first group of students to receive a Youth in Care Grant – which she credits for allowing her to pursue her educational dreams.
The University of Manitoba's Youth in Care Tuition Grant program focuses on youth who are currently in, or whom have been in, the care of Manitoba's Child and Family Services, providing opportunities for them to receive post-secondary education.
The grants, which are largely donor-funded, cover the costs of undergraduate tuition up to a maximum of $5,000 per year for a maximum of four years for each recipient, and up to ten renewable tuition grants are offered each year. The Province of Manitoba and Child and Family Services offers additional funding for living expenses, including housing, laptop computers, textbooks, and meal plans, to support former youth in care while they attend university.
"The Youth in Care Grant is absolutely essential to my being in university," explains North. "I am very fortunate and incredibly thankful to have received this award. It has helped eliminate more barriers than just financial; not only does the grant allow me to attend university, it also drastically reduces my stress that I would have if I were either unable to attend university or worry about having to forage for money each semester."
More than 9,500 children and youth are in care in Manitoba, most of whom are First Nations and Métis, and only an estimated five per cent of these children choose to pursue a post-secondary education. Providing greater accessibility and opportunity for Indigenous students is an important part of the university's Front and Centre philanthropic campaign.
The Youth in Care Grant program not only provides financial backing, but academic and community supports as well. Students are matched with a student advisor, and provided with supports such as special orientation programs, study skills workshops and tutoring. Indigenous students are paired with peer mentors or Neechiwaken – friends on one's life journey – who are matched based on academic and personal interests and give new students a go-to person with any questions they may have about the first year experience. To date more than 85 per cent of Youth in Care Grant recipients have identified as Indigenous.
"Once students are over the age of 18, they face many challenges," notes Susan Gottheil, vice-provost (students). "Having been pulled out of family homes, they often have gone through school without adequate support. Our goal is to offer sufficient support so as to encourage them and achieve their potential through success at the post-secondary level."
"The students in the program are really excelling. They are driven to do well, changing their lives in a very positive way."
Financial Aid and Awards has worked with CFS and community organizations to organize info sessions for prospective applicants. Last March, an information session was held that was standing-room only.
"There was a tripling of applications this year," Gottheil says. "Students came with their foster parents, teachers and guidance counselors, enthusiastic about the possibility of receiving funding that would help them reach their goals."
In 2015, fourteen Youth in Care Grants were awarded and the program is increasingly in demand.
"Continued financial support for the Youth in Care Grant program is needed to ensure that deserving young people who have had extraordinary life challenges as children can get the support they need to gain a post-secondary education," says Gottheil.
To find out more about donating to support Youth in Care Grants through the Front and Centre campaign visit umanitoba.ca/frontandcentre.