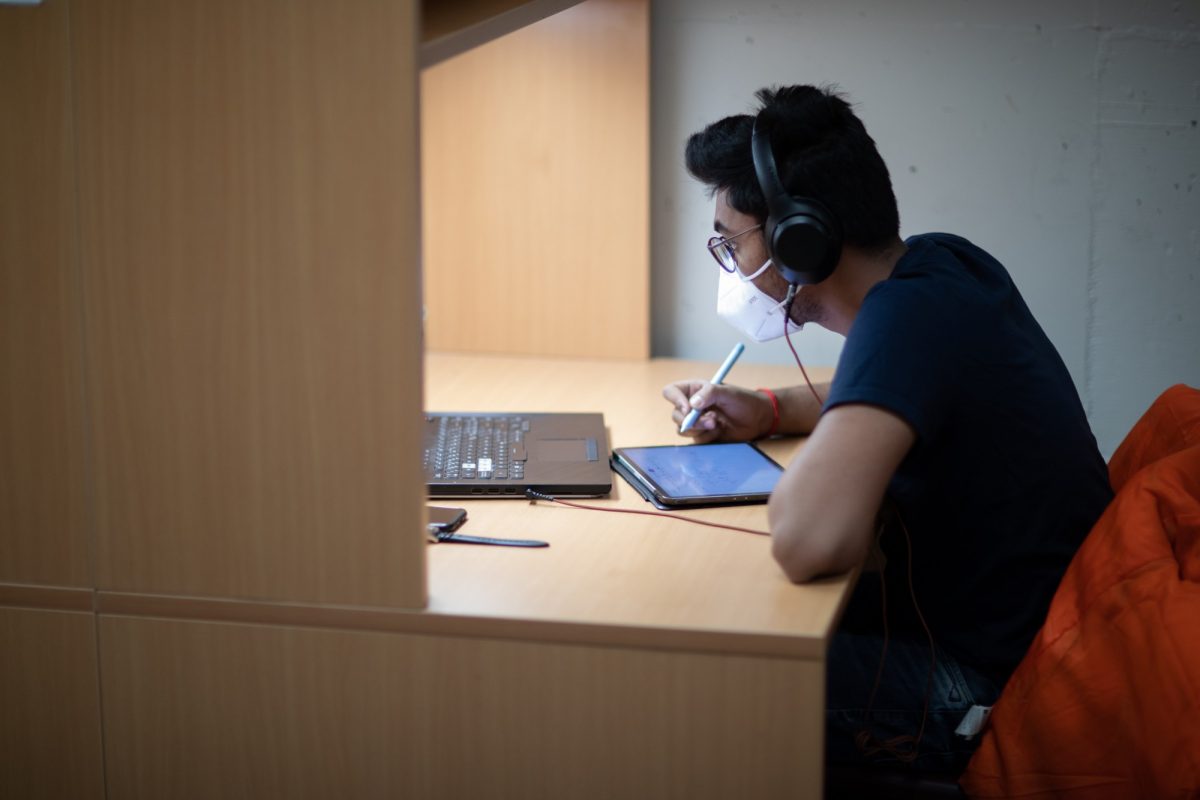 President's message to students ahead of exams
April 18, 2022 —
Dear students,
You've made it through some challenging terms and now here we are, in the final days before exams. As you prepare for them, and finish your final projects and papers, know that everyone in this community is rooting for you.
Our goal has always been to do the things that will help you thrive, and much of our attention on that front these past two years has been on keeping this community safe to ensure your scholarship could continue—so that you could get to this point.
We're still not free from COVID's risk, but we're all slowly starting to plan for the longer term again. Hopefully, this increased predictability in our lives helps you focus and study and prepare for what lies ahead.
For those of you who are graduating this year, I am excited to see you at convocation, which we intend to hold in-person. This will be my first in-person convocation since I took the position of president at your great university two years ago and I am thrilled by this prospect.
And to every student, I want to say thank you for being so adaptable and tenacious in your pursuit of an education. It took a lot of character to get to where you are. You are living through an historic period, one that has changed our global society in ways we don't fully know yet.
With COVID and geopolitical upheaval, it has been a stressful time filled with anxieties. Many have lost loved ones, and collectively we mourn with you. Together, we found the strength to carry forward, and help others along, and we will always continue in this manner. That's the thing about resiliency I want us all to remember: being resilient doesn't mean moving through life's misfortunes alone.
Thankfully, we are now getting together more too. I am excited to see more students returning to our campus every week. I love looking out my window and seeing people connect and share ideas. It's what makes a campus a magical place. I look forward to seeing more of you soon.
To all of you, good luck in these final days of term. You've got this. Have a wonderful and adventurous summer.
Warmest regards,
Michael Benarroch, PhD
President and Vice-Chancellor