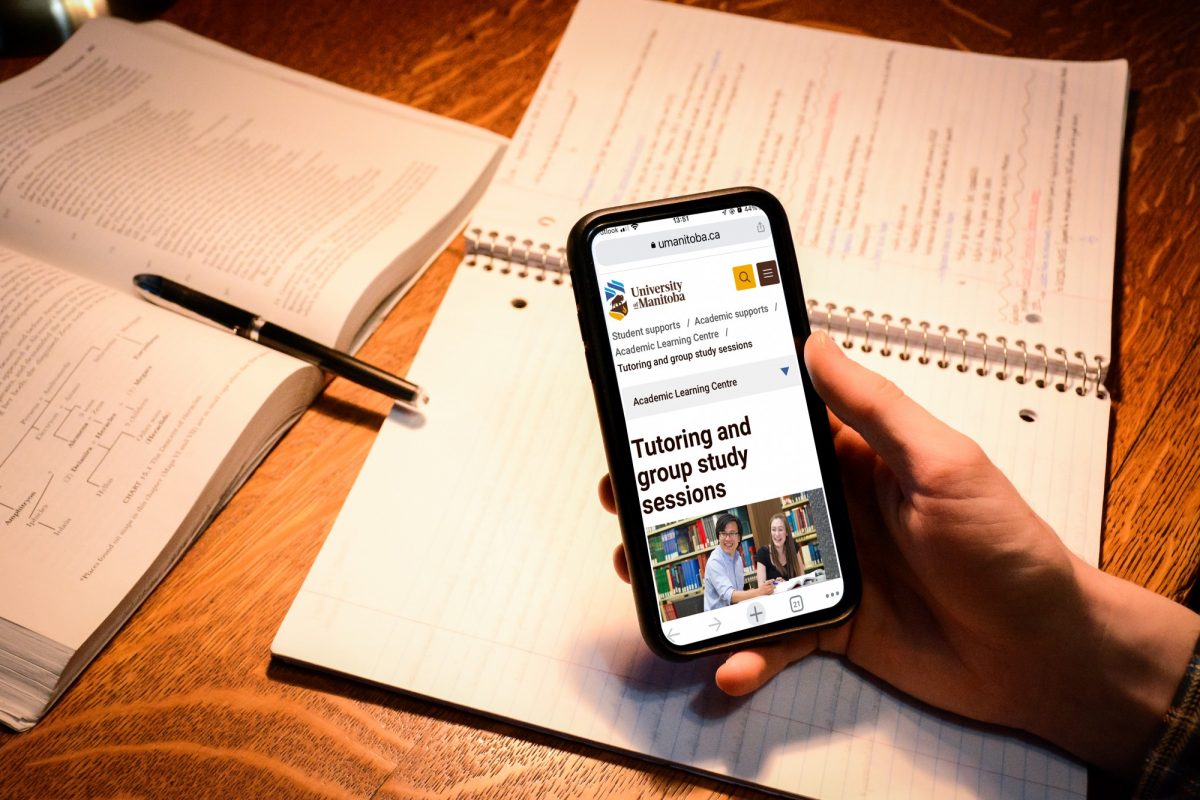 Prepping for final exams
Why you should consider working with a tutor
April 8, 2022 —
What does exam week look like for you? Do you pull an all-nighter, surrounded by class notes, cue cards and take out boxes, with your roommate or parents reminding you to start studying earlier next time? Perhaps you're a B+ student, looking to push yourself to the next level. Don't wait until the last minute to start prepping for exams! Instead, start preparing in advance, improve some aspects of your routine to ensure you feel calm and confident when the week of exams and final assignments rolls around.
The Academic Learning Centre (ALC) offers a variety of free tutoring services including content and study skills tutoring in more than 120 UM courses. Our experienced content and study skills tutors have been entrusted with the task of helping students reach their highest academic objectives throughout the school year.
Have you ever heard of the line, 'work smarter, not harder'? The ALC content and study skills tutors can provide clarification on course concepts, tips to succeed in the course, strategies for creating your study schedule, and exam taking strategies. Their goal is to help you learn improved study habits and subject knowledge, so you feel confident moving forward
Preparing for Finals workshop | Wednesday, April 20, 3-4pm
As we head into the final exam period, we'll recap effective learning strategies and time management tips introduced in earlier workshops. We'll also discuss how to prioritize your health and well-being so that you feel well-rested and ready to tackle your final exams.
Reaching out made simple | Make an appointment for a virtual tutor session
See tutor bios and make an appointment for free tutoring that fits your schedule. Online video tutoring means you can benefit from tutoring without ever leaving your home!
—-
Here's the list of courses in which students can get support from ALC Content and Study Skills Tutors (note: be sure to check the tutor bios to see which tutors specialize in which courses):
BIOLOGY: BIOL1020, BIOL1030, BIOL2500, BIO2520, BIO2380;, BIOL3500; BIOL3542; BIOL2520, BIOL2410, BIOL4650 BIOL1410, BIOL1412
MICROBIOLOGY: MBIO1010, MBIO2360, MBIO3000, MBIO2020; MBIO2420, MBIO3410, MBIO4020; MBIO1220, MBIO2370, MBIO3000, MBIO3010, MBIO3410
CHEMISTRY: CHEM 1010; CHEM1100, CHEM1120, CHEM1300, CHEM1310; CHEM2370; CHEM2210, CHEM2220, CHEM2360 CHEM/MBIO2020, CHEM/MBIO2360
STATISTICS: STAT1000, STAT 2000 STAT3000; STAT2220.
PSYCHOLOGY: PSYC1200, PSYC2440,
ENVIRONMENTAL SCIENCE: ENVR1000, ENVR2000;
HEALTH AND NUTRITIONAL SCIENCES: HNSC1200. HNSC1210;
MATHEMATICS: MATH1500 MATH1010; MATH1210, MATH1240, MATH1300, MATH1700, MATH2130, MATH2132, MATH3132; MATH1500, MATH1700;.
BIOENGINEERING: BGEN3024.
ANTHROPOLOGY: ANTH1220, ANTH2560
COMPUTER SCIENCE: COMP1010. COMP1012; COMP1020, COMP2140, COMP3190, COMP2160, COMP2080, COMP2150;
ENGLISH: ENGL1400, ENGL1340.
BIOMEDICAL ENGINEERING: BGEN3022, BGEN3024;
PLANT SCIENCE: PLNT3140, PLNT4330, PLNT4610.
PHYSICS: PHYS1020, PHYS1030; PHYS1050, PHYS1070;
ENGINEERING: ENG1440, ENG1450;ENG1460, ENG2040, ENG3020;
ECONOMICS: ECON1010, ECON1020, ECON1430, ECON1440, ECON1450; ECON1011, ECON1021, ECON1220, ECON1221, ECON2010, ECON2020, ECON2030, ECON2040, ECON2350, ECON2451, ECON2461, ECON2471, ECON2481, ECON2670, ECON3010, ECON3020, ECON3030, ECON3392, ECON3394, ECON3640, ECON3641, ECON3650, ECON3651, ECON3670, ECON3680.
MECHANICAL ENGINEERING
MECH2202, MECH2222, MECH2150, MECH2262, MECH2272, MECH3492, MECH3502, MECH2542;
RELIGIOUS STUDIES: RLGN1324
FRENCH: FREN1152, FREN1154
SOCIOLOGY: SOC1200
MANAGEMENT: GMGT1010