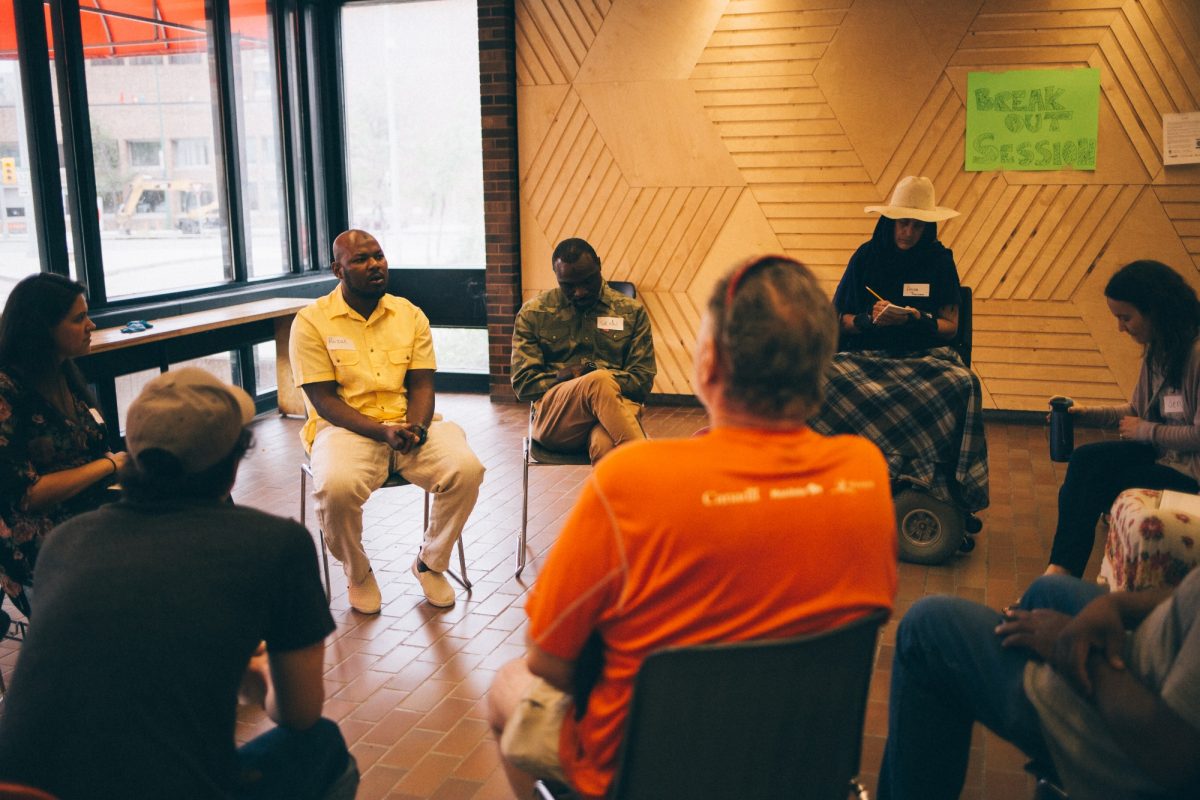 Poverty Awareness and Community Action Conference provides students with the knowledge and tools to create social change
July 2, 2019 —
On June 8th 2019, Community Service-Learning, partnered with the youth volunteers at Katimavik, put on a one-day free conference which provided students and community members with the opportunity to learn about poverty firsthand. Poverty is a complex subject with countless causes and effects. To understand poverty, one must consider what it is like to live in poverty and what would be effective in alleviating those effects at the individual, communal and systemic levels. At the conference, participants learned from speakers who spoke about their lived experiences of poverty. Speakers shared their experiences of mental health, displacement and the ability to find housing as well as how women, seniors and members of the 2SLGBTQ+ community uniquely experience poverty.
Participants were also supported in completing social actions, including participation in a letter-writing campaign against the proposed changes to asylum-seeking laws, signing a petition against evictions on public lands, putting together outreach packages for people who are housing insecure and writing letters to members of parliament to show support for changes to the birth alert legislation, among others. These social actions were based on the education provided by our speakers. The intention was to help alleviate the effects of living in poverty, and the common barriers people face when trying to lift themselves and their families out of poverty.
It was our goal to bring together students and members of the community as active participants in social change. It is our hope that participants will continue the work of learning and basing solutions on the shared knowledge of people effected by poverty while becoming active members in their communities for years to come.
As said by Refik Kehler, conference organizer and speaker, "having experienced firsthand the power in stories shared to alleviate pain in one's most oppressed moments, I believe the participants will go on the act as participants in change for tomorrow. Life is worth it when we act in solidarity, whatever systems would have us believe otherwise."
If you would like more information on the Poverty Awareness and Community Action program or CSL please visit the website.