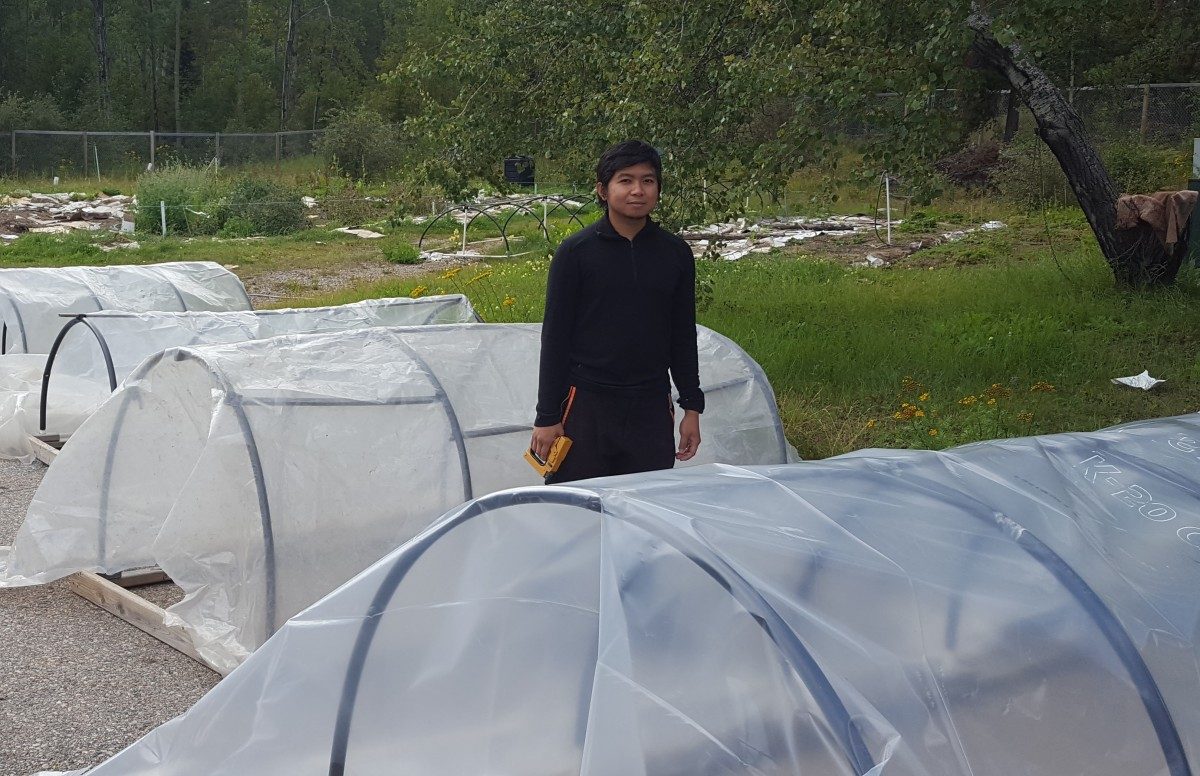 Passing along what we've learned
Sharing knowledge with a community
September 10, 2018 —
Fall term is starting and students are back on campus. While it may be time for back to school, UM Today is reflecting on summer by sharing some of the exceptional things U of M students were up to over the break.
Anthony De Guzman has entered his final year of Mechanical Engineering. Originally from the Philippines, he is part of the Internationally-Educated Engineers Qualification (IEEQ) program for students who currently possess degrees abroad and are working to complete assigned courses to have their credentials line-up with Canadian standards.
What did you do this summer?
I was a greenhouse technician in Leaf Rapids, Manitoba, most of my work focused on experimentation such as how grow lights work with Churchill River seeds. I also created maps for gardens, designed a watering system with limited supplies, and conducted outreach initiatives for nearby communities providing guidance on gardening and management of their greenhouses.
Getting to know all the people in Leaf Rapids had its perks, as it's known to be a tight-knit community and the people are great. I've been as far as Brochet for a workshop, visited a friend's cabin in Newfie Lake, and found time to fish and swim at a few beaches close to Leaf Rapids.
How did you discover this opportunity?
I joined the Community Service-Learning program last year with a team of university students all interested in helping the community of Leaf Rapids. This is my second year working up North.
What did you like most about this experience?
It's fun creating solutions to problems with limited resources and the opportunity motivated me to learn more about engineering and horticulture. This experience allowed me to make friends within the community and I was surrounded by good mentors to guide me.
What type of impact did this endeavour have for you?
The work I did this summer is not a project… It's a mission – to pass along what we've learned to nearby communities – using all the resources provided by nature. Additionally, my interest in helping create the nursery garden has evolved to further understanding the social issues of Northern communities.
With summer quickly coming to an end, what do you look forward to most going into the new school year this fall?
I'm really into archery tag. Our team won the championship last winter and I'm definitely coming back for more. I'm also excited for classes. I've almost completed my schooling and graduation is near. Only one more semester of sleepless nights!
Visit our student accounts on Instagram and Facebook to share your summer stories. You can also join the 'Summer stories conversation' on social media by following #umsummer2018.