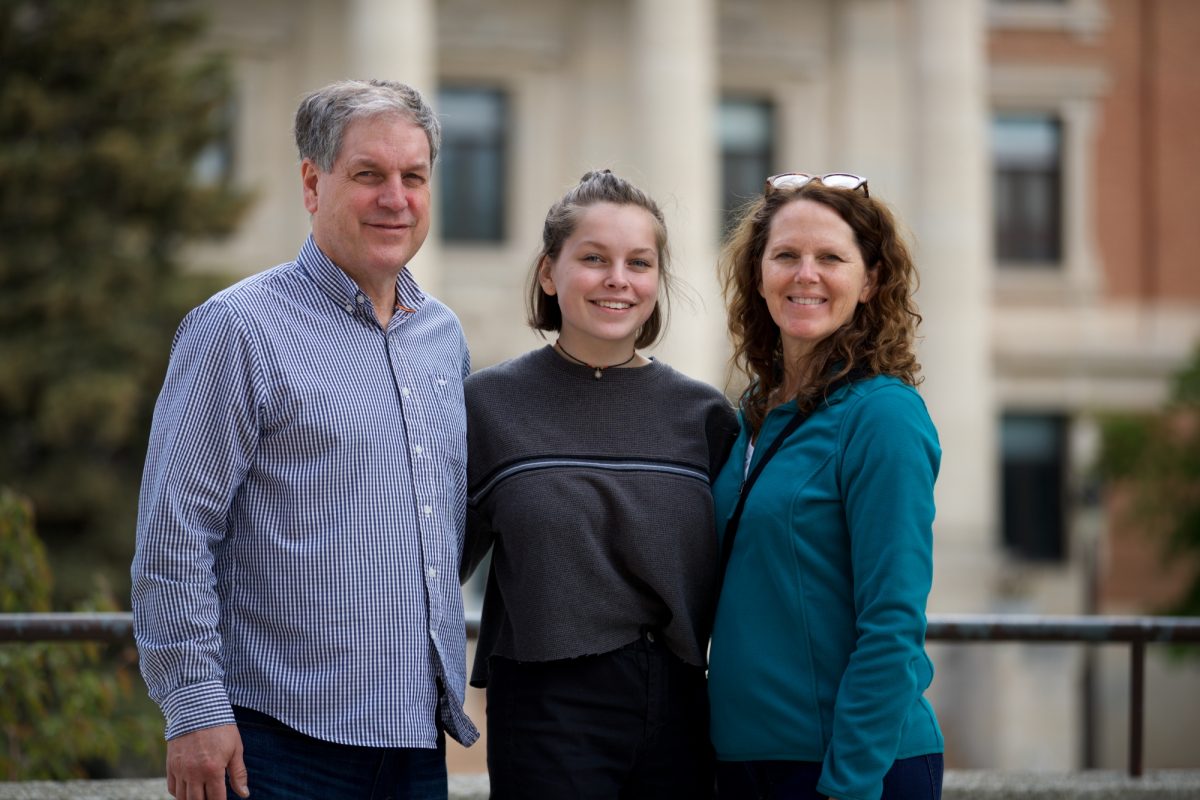 Parents' Guide to First Year 2019
August 14, 2019 —
As your student gets ready for their first year at the University of Manitoba, there are many ways you can assist in the transition from high school to university. It's not about letting them go, but it is about letting them grow! As your student begins this next chapter in their lives, they'll be faced with more choices, more freedom and more responsibility than they (and you) may be used to.
To help with the transition into being a U of M student, we have created UM Essentials – an online orientation course that provides critical information on things like academic integrity, getting involved on campus, academic success strategies, and also some of our crucial policies on substance use and sexual violence. The idea is to give students a way to learn all of this important information in a digestible, understandable way, that they can return to when they are looking for information. UM Essentials is available now on UM Learn. Students who complete UM Essentials by September 18, 2019 will be automatically entered to win one of two prizes of $500 toward their tuition.
How to support your student during their first year
More choices
The support of family members is incredibly valuable to students and contributes significantly to the success they can achieve in their studies. How can you help specifically? Support their choices by doing things with them, not for them, such as researching courses and programs, registration and meetings with advisors. Encourage your student to explore their options and ask questions. Academic advisors, professors, career consultants and many others are here to provide support to students as they navigate the beginning of their new academic career. It's also important to remember that what you want for your student may be different than what they want; supporting their choices is key.
More freedom
One of the biggest differences between high school and university study is time. In high school, in class time was approximately 25-30 hours. A typical university student is in class for 12-15 hours per week; however, we recommend a 2:1 study to class time ratio. This means an average student should spend between 24-30 hours per week studying independently. Combine this with class time and this ends up being close to a full time job. Also, attendance in classes is not always monitored, so encouraging your student to attend all classes is important. Content is covered at a much faster pace in university (24 weeks per academic year versus 40 weeks in high school), so missing classes often means more difficulty catching up.
More responsibility
Encourage your student to claim their @myumanitoba.ca email account and check it regularly to ensure important communications aren't missed. The U of M uses only this email account to communicate with students. University students are expected to know, and abide by, a number of policies here at the U of M. It is important for you to encourage your student to review these, in particular those around academic integrity. UM Essentials is a great guide to familiarizing yourself with those policies. The University of Manitoba has a number of important dates and deadlines to which students are expected to adhere. Deadlines are not typically flexible and each student has the responsibility to follow these. Additionally, there are some boundaries to parental involvement at the U of M. Regardless of age, or who is paying for tuition, the Freedom of Information and Protection of Privacy Act (FIPPA) allows the U of M to release any information about a student only to that same student.
More support
Possibly most important is to remind your student that asking for help is normal and that there are many places to get support on campus. You can also let them know of the many resources at the U of M that are available to students:
Welcome Day and other important dates
UM Orientation 2019: Welcome Day will be held on the Fort Garry campus on September 3. Be sure to check the website to find out how your student can register and why they should attend. Registration closes August 19.
Some other important dates and deadlines include:
First Day of Classes for Fall Term – Sep. 4, 2019
Course Drop Date – The last date to drop a course with a refund for Fall term and Fall/Winter term spanning courses – Sep. 17, 2019
Course Add Date – The last date to add a course in the revision period – Sep. 18, 2019
Fee Payment Deadline Fall Term – Oct. 2, 2019
Be sure to join the conversation on our student social media channels: @umstudent, @um_student and facebook.com/UM.Student.
For more information visit umanitoba.ca/orientation.