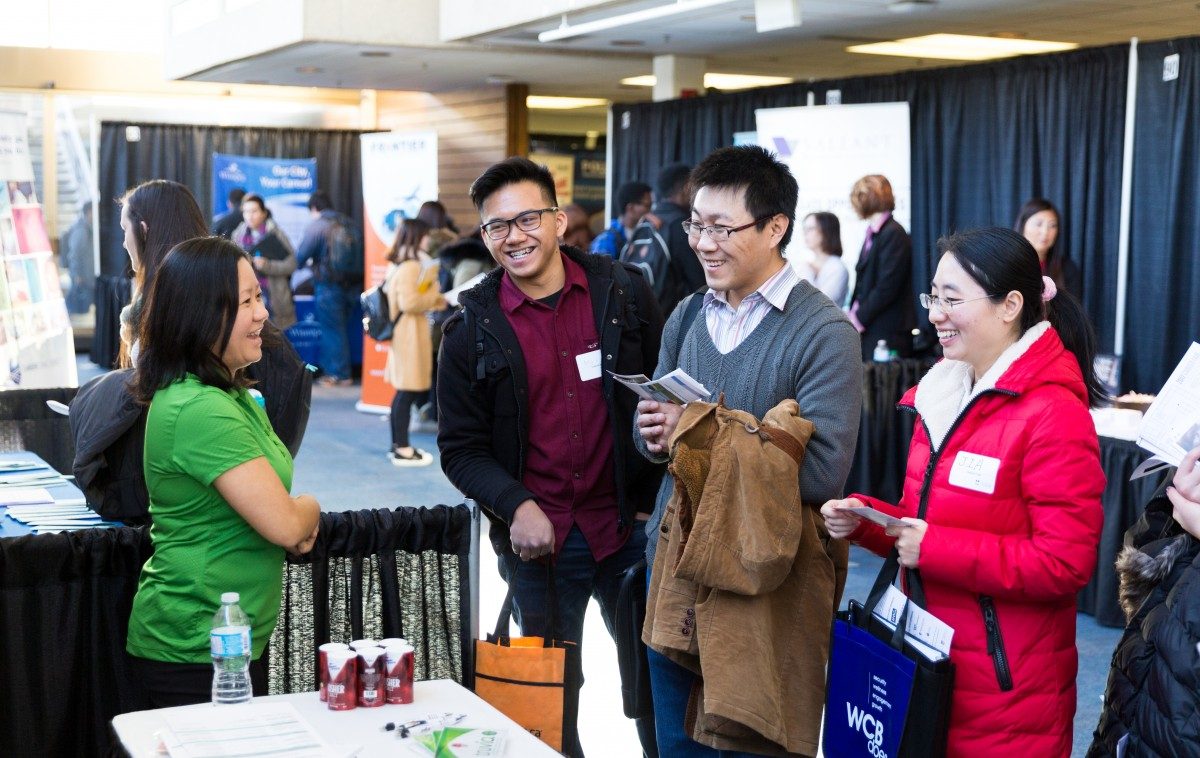 Over 20 career focused events happening on campus during Career Month
January 2, 2018 —
Want to learn more about your career ideas and start exploring your occupational options? During Career Month you can discover over 20 different events happening on campus, from employer recruitment and information sessions to career exploration opportunities.
The month kicks off with the with a Career Café, January 9, were you will have an opportunity to get one-on-one advice from an employer on your resumé, cover letter, commonly asked interview questions and recommendations on the how to develop the knowledge, skills and attributes that employers are seeking. Meet us in the Fireside Lounge from 10:00 – 1:00 and get a head start on your career planning and career fair preparation.
The Career Fair is an excellent opportunity to network with employers. Explore how the knowledge, skills and abilities you are developing in your classwork and co-curricular activities can link to a multitude of occupations. The Career Fair is being held over two days, January 17 from 3:00 to 7:00 and January 18 from 9:30 to 2:30, on the 2nd Floor University Centre. Over 100 employers will be in attendance so don't miss out on your opportunity to learn more about education options, explore career ideas and meet with employers to secure that summer, part-time or full-time position.
At the Career Fair, don't miss your opportunity to get a free headshot for your LinkedIn account. U of M Alumni Relations is once again providing a professional photographer for students and alumni. A stylist will also be on hand to make sure you look your best. The number of photos offered is limited so come early.
Visit the Career Services website for a list of employers attending the fair. Here you can download the job search and resumé guides to prepare for the event. You only get one chance to make a positive first impression so attend a career prep session and fine tune your resumé. Come to the Resumé Blitz on January 10 to get some feedback on your resumé, we want help you put your best foot forward. Watch the Ten Tips for Career Fair Success video to get advice from employers on how to prepare and make a great first impression!
To learn more about all the Career Month Events check out the career month calendar. Don't forget to create a careerCONNECT account to access the session details and register for events where required.
Start to build the career you want by learning more about you and the world of work. Career Services is there to assist you in mapping a plan to create the life you want to live and connecting to work you love to do. Visit us at 474 University Centre or use our online resources.