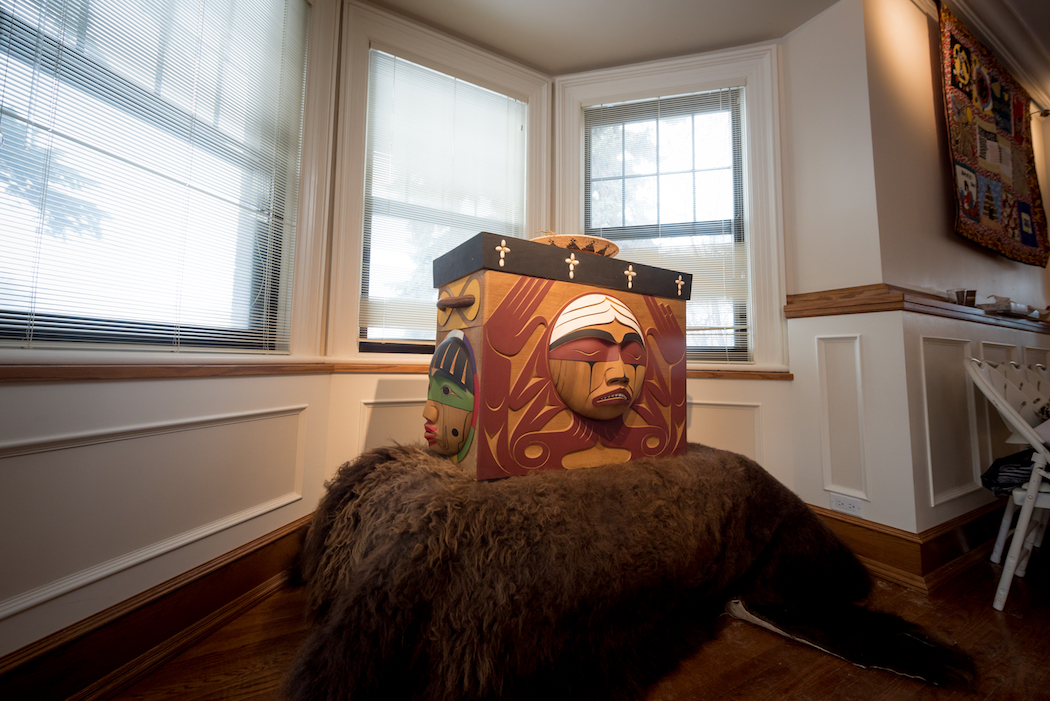 What the path to Reconciliation requires
You need to see this
"Our path to Reconciliation, I would say, is a difficult one," reflects Dr. Marcia Anderson in a video released Feb. 16 by the National Centre for Truth and Reconciliation (NCTR) in partnership with the University of Manitoba. Anderson is a Cree-Anishinaabe doctor in Indigenous health, public health & general internal medicine who also serves as Vice-Dean (Indigenous health) in UM's Rady Faculty of Health Sciences.
"It's a path that requires courage, and love, and honesty," says senior scholar from the Faculty of Kinesiology and Recreation Management Joannie Halas, who also appears in the video that examines experiences of racism at UM.
"Our Path to Reconciliation" workshop and video explore individual responsibility towards Reconciliation, and includes education and discussion on creating a safe and respectful environment.
All UM staff and faculty are invited to participate.
Dr. Catherine Cook, Vice-President (Indigenous), says the workshop "provides an opportunity for people to really define what Reconciliation means to them. It opens a dialogue for UM employees to learn what others are doing to advance Reconciliation and how they too can support Indigenous initiatives across campus."
Powerful video for creating anti-racist action
The interactive workshop and training video were produced as a project of the Indigenous Initiatives Fund.
Co-facilitator of the workshop Valerie Williams, Equity, Diversity and Inclusion (EDI) facilitator, UM human resources, says the video is powerful and is excited to share it with the wider community.
"Through this video, we have an opportunity to see how Indigenous faculty, staff and students experience our campus," she says.
"Each one of us is responsible for reconciliation. It starts with learning the truth about the history and legacy of residential schools. We need to do better, and we can do this together. Everyone benefits from an inclusive community."
Watch a short version of the video now:


The hour-long workshop will allow faculty and staff to gain understanding of the intergenerational impacts of colonization, and to build relationships with one another, and commit to truth and with a sense of personal responsibility.
Discussions are led by Cary Miller, head of the department of Native studies, Debra Beach-Ducharme, director, Indigenous Health, Indigenous Institute of Health & Healing, or Vanessa Lillie, academic advisor, Indigenous Student Centre, and co-facilitated by Valerie Williams, EDI facilitator.
A response to Call to Action 57
The workshop and video are also a response to the Truth and Reconciliation Commission's Call to Action 57, the call to initiate discussion about racism and create actions and initiatives for change.
Call to Action 57

We call upon federal, provincial, territorial, and municipal governments to provide education to public servants on the history of Aboriginal peoples, including the history and legacy of residential schools, the United Nations Declaration on the Rights of Indigenous Peoples, Treaties and Aboriginal rights, Indigenous law, and Aboriginal–Crown relations. This will require skills-based training in intercultural competency, conflict resolution, human rights, and anti-racism.
Recently named NCTR executive director Stephanie Scott says, "We believe this video will start the process of change to provide understanding and embrace Indigenous perspectives to shed light on solutions to move forward. The University, as a high-level educational institution, should be at the forefront of this work."
Collaborating for a sustainable impact across the university
Dr. Cook notes that it's always exciting to see the outcomes of projects supported through the Indigenous Initiatives Fund, and that the partnership between the National Centre for Truth and Reconciliation and UM human resources demonstrates how units can collaborate to make a sustainable impact across the university.
The project also builds on the 2011 University of Manitoba Statement of Apology and Reconciliation to Indian Residential School Survivors.
Faculty and staff may schedule a time for their unit, department or faculty to view the full video, "Our Path to Reconciliation," followed by facilitated discussions.
To schedule a workshop or if you have questions, please contact Valerie Williams, UM Equity, Diversity and Inclusion (EDI) facilitator, at valerie [dot] williams [at] umanitoba [dot] ca