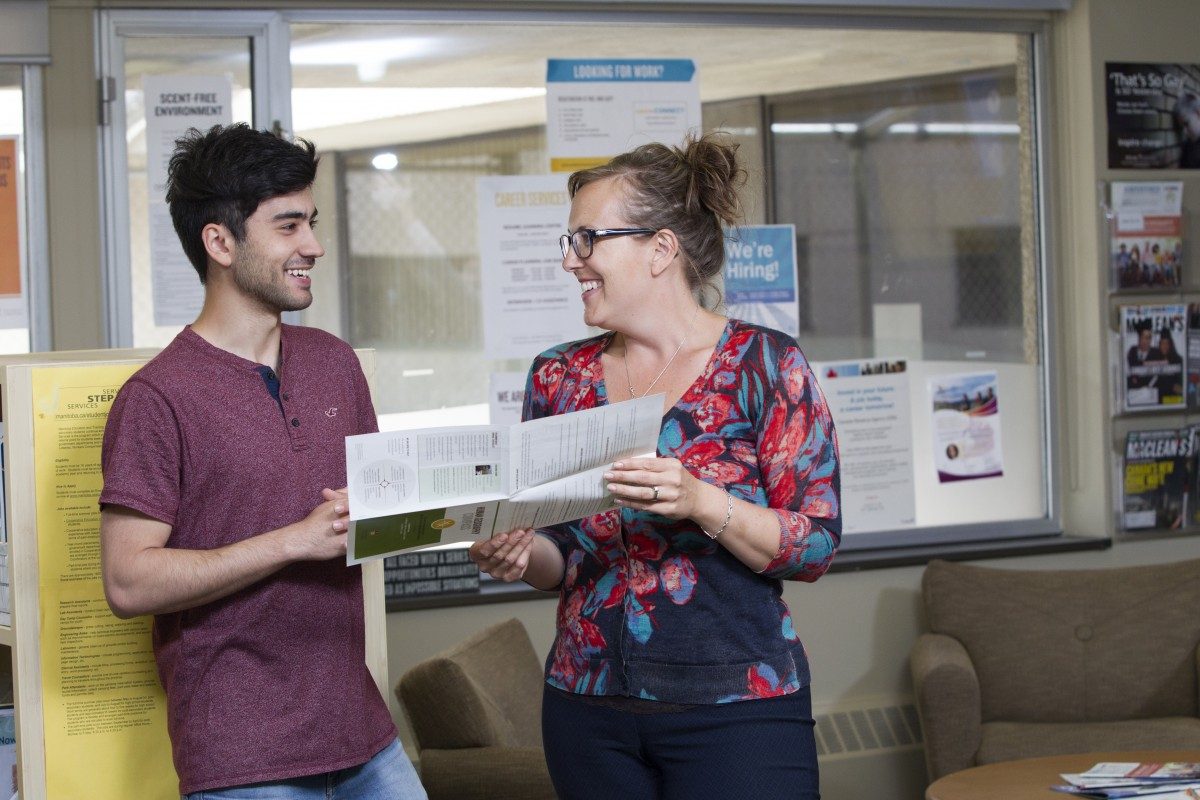 Other ways your academic advisor can help
November 8, 2018 —
The following article is published as part of a series of articles on academic advising featuring the writing of University of Manitoba advisors.
Many students go to advisors for help selecting classes, understanding program information and completing graduation checks. But advisors can help with other questions as well.
When you first meet with an advisor they will want to know more about you: What are your interests, passions and career goals? What made you choose a particular faculty or program? Are you happy so far with your decision? Have you attended a career fair? What is your favourite course or summer job so far? Are you interested in completing a Master's program after your degree? These questions put advisors in tune with your academic and future goals and interests. This makes them a great resource for a variety of things, including career-related information.
Advisors are also aware of the many tools on campus that are available to you, including the Career Compass for your program. If you have a career path in mind, the Career Compass can be used on a regular basis to provide direction for your academic and career pathway. Advisors can help you use these tools and will encourage you to visit the Career Services Office to work with the staff and resources to create a plan to enhance your employability upon graduation. Advisors are also mindful of the many career focused events happening on Campus. For example, November is Career Month. Your advisor can help you figure out which of the Career Month events meet your personal needs. Attending these events can help you make important connections and identify other programs you can take advantage of in order to build the skills employers are looking for, or to start networking for future research endeavours.
You may have very clear ideas about what you would like to do in the future, and just need help determining the way forward. Or you may still be figuring out what you would like to do. Whatever your personal situation, advisors and career consultants can connect you with many tools on campus and can guide you to the people and resources that are available.
A student/advisor partnership with effective communication and collaboration is fundamental for academic success. Your advisor has a wealth of knowledge and experience and a desire to see you succeed. Take advantage of this and make an appointment to see an academic advisor early in your university career. They would love the opportunity to get to know you and to be a part of building your future. Academic advisors at the University of Manitoba can be found in each of the faculties and units on campus. Review the complete advisor list to find out who to contact.
Wendy Kramer is an Academic Advisor in the Faculty of Agricultural and Food Sciences, and Gail Langlais is the Director of Career Services.