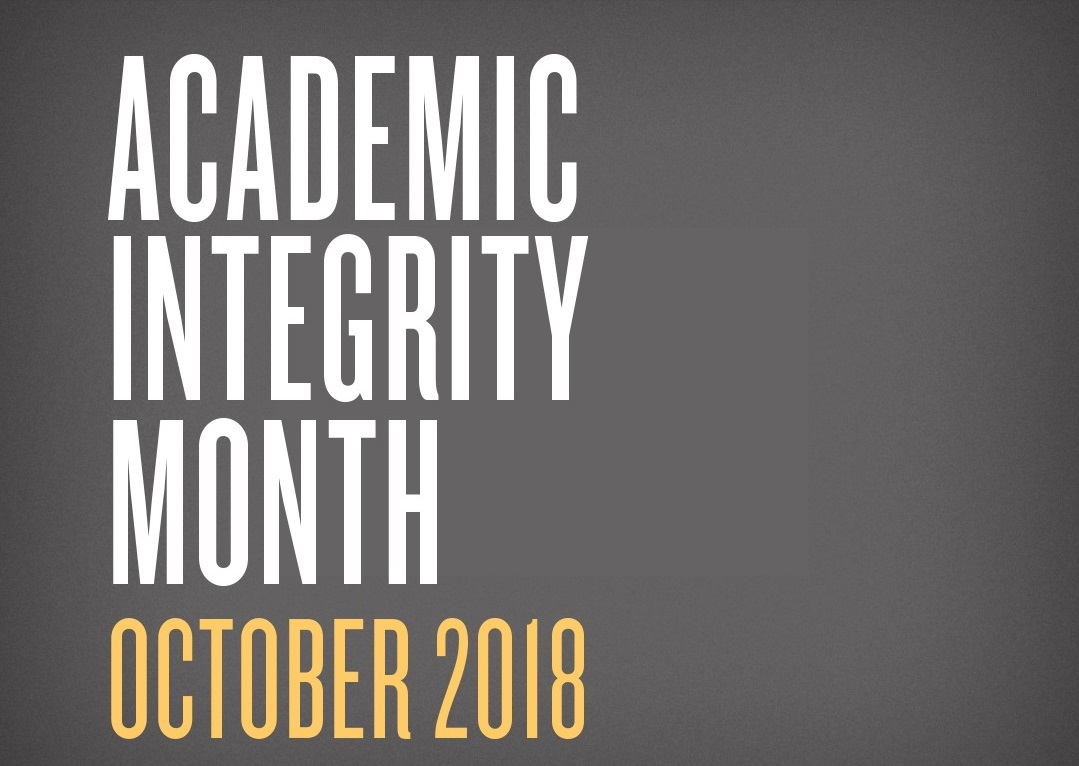 October is Academic Integrity Month
October 1, 2018 —
Academic Integrity Month takes place throughout October and features events and activities focused on helping students, staff and faculty build skills and gain information in order to succeed with integrity both in and outside the classroom.
Academic Integrity Month is an initiative of the university-wide Academic Integrity Advisory Committee (AIAC), which oversees academic staff and student-focused educational initiatives.
"The literature shows that it's important for universities to create an institutional culture that promotes academic integrity," says Brandy Usick, co-chair of the AIAC and executive director of Student Engagement and Success. "Academic Integrity Month is a way for the U of M community to learn more about academic integrity and why it matters to them."
This year's academic integrity-themed events include activities on both campuses for undergraduate and graduate students, academic staff and instructors, researchers and administrators.
There are many reasons to attend these events, including tips to becoming a better writer and researcher, learning to create better bibliographies, engaging in important conversations around academic integrity, and being connected to the supports and resources on campus to help you succeed.
The Academic Integrity Ambassadors, who are volunteer undergraduate student leaders from across campus, will also be engaging students in conversations about why academic integrity is important inside and outside the classroom.
This year's events are hosted by the Libraries, Academic Learning Centre, International Centre, Student Advocacy and the Centre for the Advancement of Teaching and Learning, with support from University of Manitoba Students' Unionand University of Manitoba Graduate Students' Association.
Learn more about Academic Integrity Month on Twitter and Facebook and join the conversation using #umintegrity.