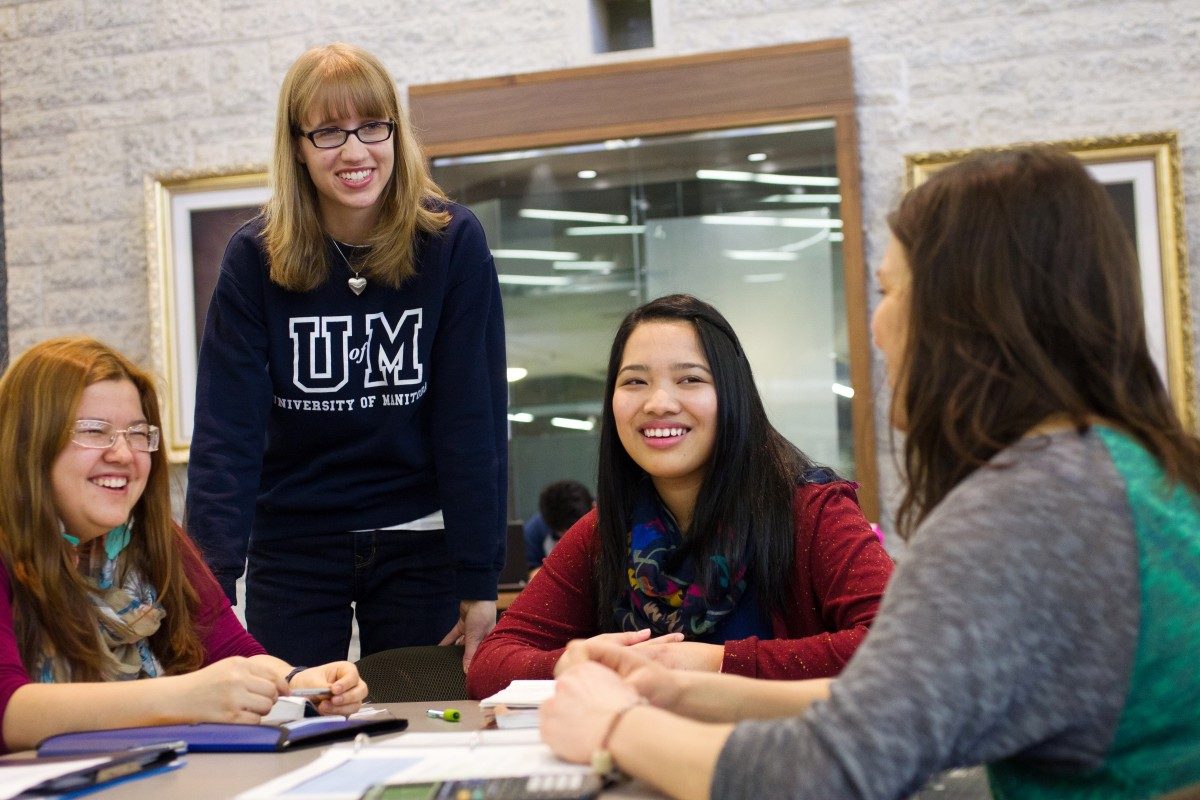 Next 6 Weeks program will help you stay on track
Continue your successful first year with student support
October 30, 2018 —
Since adjusting to university can take some time, the First 6 Weeks program helps students transition to life at the University of Manitoba. The program introduces students to key resources that they can use throughout their time at university, and supports students' academic and personal success.
The support and guidance continue beyond the first six weeks of classes with the Next 6 Weeks Program. The Next 6 Weeks is delivered weekly to each first year student's myumanitoba inbox, beginning on October 29 for Fall Term. Students can also access the Next 6 Weeks Program anytime by visiting umanitoba.ca/u1/next-six-weeks.
The Next 6 Weeks picks up where the First 6 Weeks left off by addressing student concerns such as:
Connecting with academic supports to prepare for final exams;
Making decisions about the upcoming term; and
Exploring different degree and career options.
"There are so many amazing, helpful people on campus that I wish I'd known about in my first year," said Gretchen Derige Cortens, academic advisor in the First Year Centre. "Looking back on it, I wish I'd known that I could go to an advisor, meet with a tutor, and talk to a career counsellor. There were so many things I had questions about, or that I just sort of muddled through, because I didn't realize there were all these supports built into the university."
She continues, "That's really one of the goals of both the First Six Weeks and Next Six Weeks Program – to get this information into the hands of first year students as soon as possible, when it can be the most help."
All first year students are encouraged to explore the resources introduced in the Next Six Weeks Program, and to meet with an academic advisor in their home faculty or in the First Year Centre.