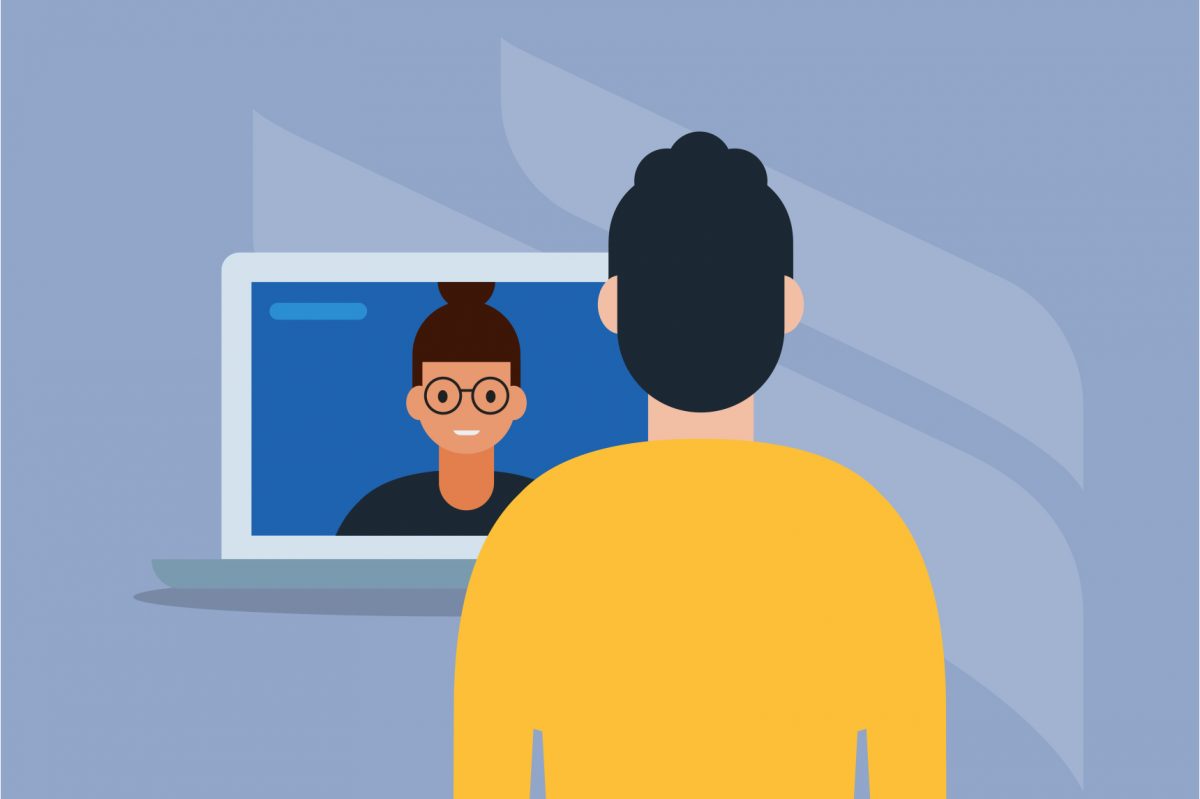 New Student Peer Mentoring Program helps first-year students navigate university
October 27, 2020 —
An important part of a new student's journey is making the transition to university life. That's why UM has created the New Student Peer Mentoring Program (NSPMP). The program has been specially designed to help new students adapt to university by providing peer support, skills-based programming and social networking. When students sign up for the program, they are paired with a trained upper-year student who will guide them through the year.
Students and their mentors meet regularly one-on-one to discuss any challenges they may face and to celebrate the triumphs of the year. During the pandemic, the meetings have moved online. Participants are also invited to attend monthly online workshops that are geared towards new students and the essential skills they need to be successful at university. These workshops include topics such as maintaining balance, planning and goal setting, effective study strategies, personal values, self-care, and resources on campus.
New this year is the Peer Helper program which invites any student, new or returning, the opportunity to have one-time peer mentoring and support. To meet with a Peer Helper, sign up for an appointment here. Peer Helpers meet virtually with students to actively listen and share personal experiences, make referrals to campus resources and share information about how to get involved in student and university life. The Peer Helpers also host an online social event once a month for all students enrolled in the Peer Mentoring program.
"Our hope for first-year students in the New Student Peer Mentoring Program is that they will find university easier to navigate, and thus have better experiences and improved academic performance," says Katie Leitch, Student Life Coordinator and co-manager of the program.
Both Peer Mentors and Helpers receive extensive training and ongoing professional development in the areas of interpersonal communication, emotional intelligence, conflict resolution, effective feedback, peer coaching, and team building. The program offers Peer Mentors and Peer Helpers the opportunity to become leaders, contribute to the campus community, and make new friends. All students who complete the year-long program requirements are considered for Co-Curricular Record recognition.
Students who are looking for a mentor can apply for the winter 2021 term now.
Interested in helping other students? Applications for the Peer Mentor or Helper will open again in the summer of 2021.
The NSPMP isn't the only peer mentoring opportunity on campus. The Neechiwaken Indigenous Peer Mentor Program matches new new Indigenous UM students, known as Neechiwaken, with experienced Indigenous students, known as Lead Neechiwaken, who act as mentors, providing academic and social support and ongoing advice. It is open to Indigenous students in any year of study.
The program provides members with social, academic and cultural development, peer-to-peer support, activities to support community building and personal growth and the opportunity to be a Neechiwaken, or friend, in the Cree language. It is organized by the Indigenous Student Centre.
International students also have their own peer mentorship opportunity. The International Centre's Welcome Mentors pairs new international students with experienced UM students to provide one-on-one intercultural, personal and academic support for one academic term.
Many departments and faculties have programs that can help you connect with a mentor for support. Check with your faculty or department to learn more.