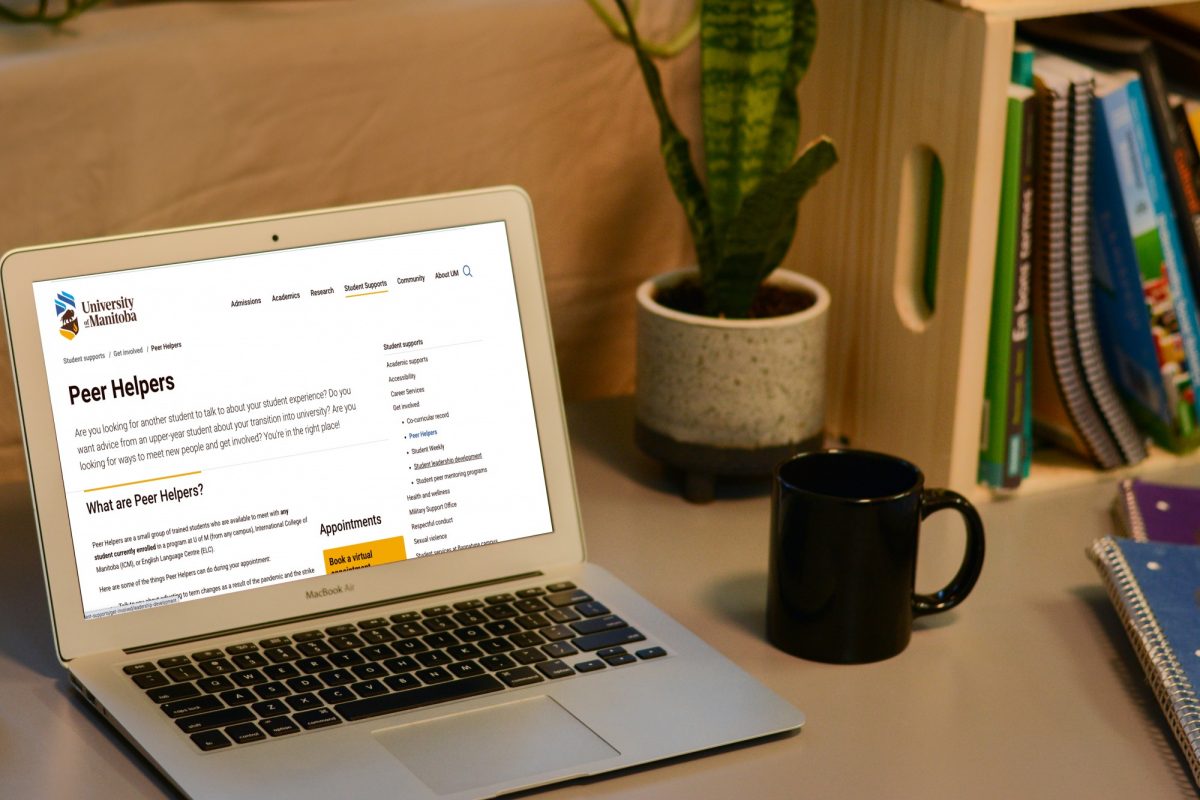 Nervous about upcoming exams?
Consider connecting with a Peer Helper
April 8, 2022 —
Sweaty palms, racing thoughts and sleepless nights – sound familiar? Hopefully not but exams are around the corner, and they have a tendency to cause increased anxiety and stress.
While it's completely normal to feel nervous about an exam, you don't want nerves to steer you off-track in the weeks leading up to final exams.
Cue cards, practice exams, flow charts and diagrams all have a time and place when preparing for exams, but have you considered connecting with your peers? There's no one who understands writing exams better than your upper-year peers who have conquered exam week multiple times.
Reach out to a Peer Helper! Comprised of third, fourth and fifth year UM students, our Peer Helpers are here to assist when it comes to exams and prep. They know tips and tricks to find the confidence within yourself and keep anxiety at bay. They can also assist by directing you toward professional supports and resources, such as the Student Counselling Centre. Meeting with your peers doesn't have to be strictly about academics! Take the time to destress and chat about life.
Peer Helpers are a group of UM students who are available to meet with any student currently enrolled in a program at UM. Our Peer Helpers are a non-judgmental ear and source of support. You can reach out about anything from exam challenges to feeling lonely throughout the pandemic. Peer Helpers are here to listen and share their experiences and knowledge with you.
Peer Helpers are available for casual, commitment free meetings. You can book a one-time appointment or make several appointments. There is no cost to make an appointment and speak with a Peer Helper.
Appointments are available through our online booking form. Peer Helper bios are also available on our website.