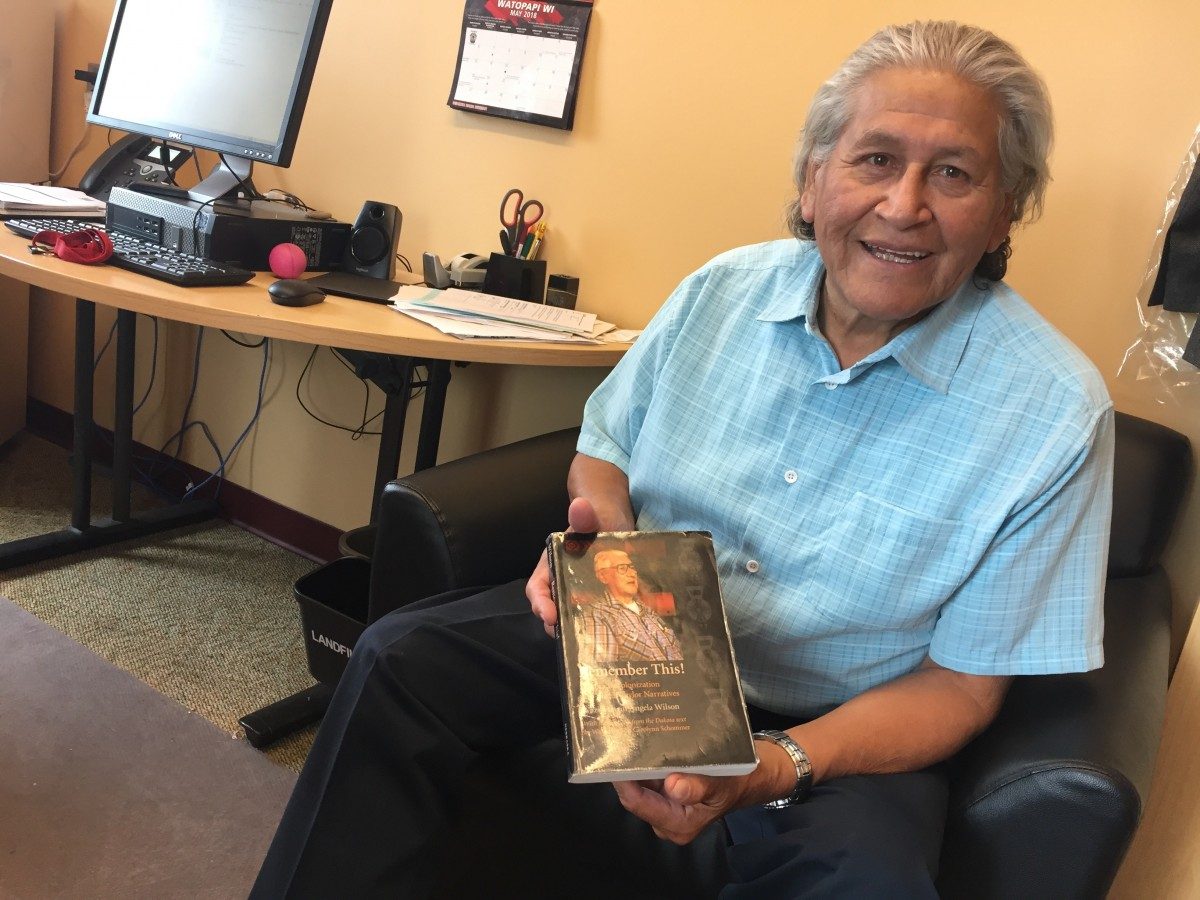 National Indigenous Peoples Day reading list 2018
June 19, 2018 —
For the third year in a row as part of National Indigenous Peoples Day, we asked 10 Indigenous students, faculty and staff to share their favourite books by Indigenous authors. Here is what they're recommending:
Otter's Journey through Indigenous Language and Law by Lindsay Keegitah Borrows (Anishinaabe)
It is in this story and language where Anishinaabe law lives. Otter's Journey eloquently brings out the reader's inner child through eavesdropping on adult conversations of Indigenous language and law revitalization. Lindsay Borrows provides lessons on the colonial laws that have caused and currently contribute to the disruption of our language and laws. The story beautifully incorporates imagination, humour, world travel, kinship and relationship-making.
Recommended by: Rayanna Hourie [B.A./15] [J.D./18]
---
The Manitous: The Spiritual World of the Ojibway by Basil Johnston (Ojibway)
Basil Johnston is a good author who talks quite a bit about culture and teachings. In this particular book, ceremonies are at the forefront. For example, Johnston discusses Midewin ceremonies; however, it's done from a third-person point of view, which creates a different, thought-provoking dynamic.
Recommended by: Dillon Courchene, Faculty of Arts
---
The Reconciliation Manifesto: Recovering the Land, Rebuilding the Economy – Part two of Arthur Manuel's (Secwepemc) UnSettling Canada (by Arthur Manual and Grand Chief Ronald Derrickson)
Arthur Manuel's legacy of decolonizing Canada's First Peoples is captured in his final work, The Reconciliation Manifesto: Recovering the Land, Rebuilding the Economy. As critical as Marx's Communist Manifesto of 1848 was to denouncing the inequities inherent with a capitalist economy, Manuel's final word on the inherent rights and title of Indigenous peoples in Canada truly captures the essence of what is required to rebuild our First Nations. A trained Lawyer, the author deconstructs how Canadian Law has and will forever fail to liberate Indigenous Peoples from colonial rule, and implores the reader to take Canada to task in the international arena. With words like "decolonization" and "reconciliation" increasingly showing up in everyday discourse, Manuel proposes a way forward that includes Indigenous sovereignty and the rebuilding of Nations on First Peoples' terms.
Recommended by: Christy Anderson, Access Student Advisor
---
When Louis Riel Went Crazy by Katherena Vermette (Métis)
This poem really speaks to me because it's about honouring the names of our ancestors that are still scattered throughout the Red River Valley. One of the most prominent being Riel, which has been so entwined with the making of Manitoba, but was ultimately conquered by colonialist oppression.
Recommended by: Kieran Saindon, I.H. Asper School of Business
---
Black Apple by Joan Crate (Métis)
Crate opens the reader's mind to the vulnerability, abuse and cultural assimilation experienced by Rose Marie, a seven-year-old Blackfoot girl who was removed from her family and sent to a Catholic-run Residential School. As a mother, it was a heart-breaking story to read and left me feeling ashamed of those who were in a position of authority and, although recognizing the injustices in the system, chose to turn a blind eye. I feel that, despite the numerous tragic occurrences that took place over the course of the novel, it highlighted the incredible strength and resilience of Indigenous people.
Recommended by: Denise Proulx, Program Coordinator, Indigenous Student Centre
---
Remember This! Dakota Decolonization and the Eli Taylor Narratives by Waziyatawin Angela Wilson (Dakota writer) and Wahpetunwin Carolyn Schommer (Dakota translator)
This book relies solely on oral tradition, with Wilson recounting the stories told by the late Dakota Elder Eli Taylor. The latter was a great teacher who knew lots of songs and was in many ceremonies. The stories that he's talking about are from way back and recount the very true sense of being Dakota.
Recommended by: Wanbdi Wakita, Access Program Unkan (Grandfather)-in-Residence
---
This Wound is a World by Billy-Ray Belcourt (Cree)
Billy-Ray Belcourt's first book of poetry was recently awarded the Griffin Poetry Prize, making Belcourt the youngest winner in the award's history. The book is an exercise in world-building or worlding, in calling forth an imaginative space that exceeds or supersedes a world that, as Belcourt writes, "isn't good for most of us." An imperative and necessary read, especially for those interested in Indigenous studies (or its constitutive disavowals), in fraught affective terrains and/or armpits. In short, read this book.
Recommended by: Dallas Hunt, Assistant Professor, Department of Native Studies
---
Rekindling the Sacred Fire: Métis Ancestry and Anishinaabe Spirituality by Chantal Fiola (Métis/Anishinaabe)
This book gives historical context of the deep spiritual connection shared between Métis and First Nations Peoples. Rekindling the Sacred Fire breaks down the barriers, or separateness, that is sometimes felt between the two Nations, and reconnects the original kinship that has been broken down over time through colonial constructs.
Recommended by: Nicole Stonyk, Indigenous Student Recruitment Officer
---
Elements of Indigenous Style: A Guide for Writing By and About Indigenous Peoples by Gregory Younging (Cree)
This book serves as an essential appendix for professors, instructors and students who are researching, writing or learning about Indigenous People of Canada. It is a guide that delivers 22 style principles with topics like cultural appropriation, seeking advice from Knowledge Holders and respectful terminology usages. It's a first step that will assist in re-learning about our 'truths,' using an Indigenous perspective.
Recommended by: Leah Fontaine, Indigenous Initiatives Educator, the Centre for the Advancement of Teaching and Learning
---
MOONSHOT: The Indigenous Comics Collection (Volume 1) Edited by Hope Nicholson and featuring stories by David Robertson (Cree), Jay Idjick (Ojibwe) and Elizabeth LaPensee (Métis), among others
Moonshot, a collection of short stories by some of the best Indigenous authors and brilliant artists in comics, is a feast for the senses and the spirit. This collection demonstrates the depth of talent of Indigenous comic creators in Canada and the United States. The diversity of topics covered is mirrored by the diversity of stunning and provocative art styles. The stories on culture, traditional knowledge, spirituality and life are authentic, relevant, informative, beautiful, entertaining and meaningful.
Recommended by: Justin Rasmussen, Student Advisor, Indigenous Student Centre