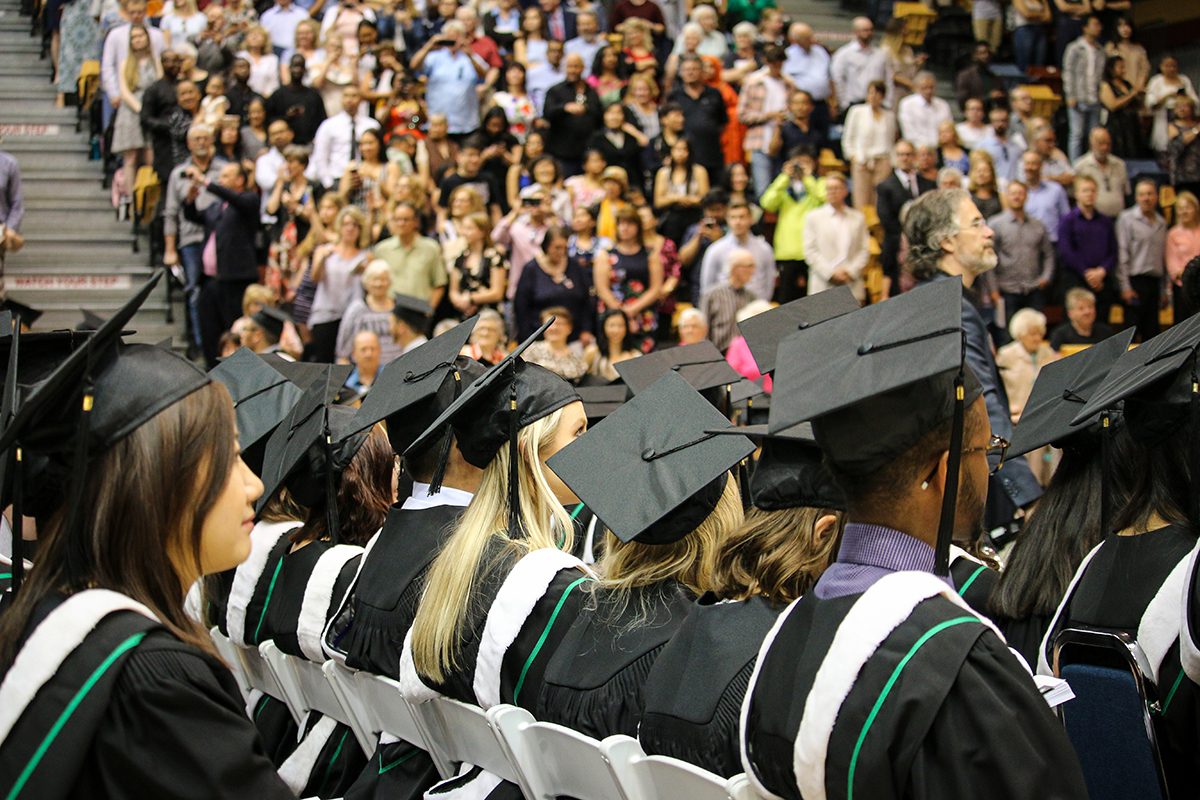 Meet the medal recipients of Fall Convocation 2019
October 18, 2019 —
Created in 1873 to encourage academic excellence across the nation, the Governor General's Academic Medals have become the most prestigious award for outstanding achievements that Canadian students can receive.
These awards are given annually at convocation.
GOVERNOR GENERAL'S SILVER MEDAL
Nadège Pulgar-Vidal is the recipient of the Governor General's Silver Medal, awarded to a student with the highest academic achievement in coursework completed for any undergraduate degree of at least four years in length. Growing up in Winnipeg's St. Vital neighbourhood, she graduates today with a Bachelor of Science.
Upon arriving at the University of Manitoba she could not decide between studying genetics or computer science, until a first-year computer course ignited something in her. Since then, the four-time President's Scholar has excelled in and out of the classroom.
In 2016 she won the NSERC Undergraduate Student Research Award. Shortly after she co-authored a paper, which combined her passion for computer science and genetics. The paper reported on a modification to a powerful software tool that helps researchers understand the workings of specific genes.
She also enriched herself and our community by volunteering and joining student teams and organizations, such as the Women in Computer Science student group. She also participated in hackathons, Girls Go Code day, Science Rendezvous, and she found time to mentor younger students. Congratulations Nadège on this wonderful accomplishment.
UNIVERSITY OF MANITOBA GOLD MEDAL
Awarded for highest standing in an undergraduate faculty or school.
Hanna Kilas is the recipient of the University Gold Medal in Respiratory Therapy, awarded for outstanding achievement in the College of Rehabilitation Sciences, Rady Faculty of Health Sciences.
Hanna is a graduate of Garden City Collegiate in Winnipeg and previously received a Bachelor of Science degree from the University of Manitoba.
In addition to her studies, Hanna served as the Respiratory Therapy president in the College of Rehabilitation Sciences Student Association. As a volunteer, Hanna gave her time to the CANU Reach program where she conducted various respiratory therapy related activities with program participants, and travelled to The Pas to promote the respiratory therapy profession to high school students.
As a student, Hanna has learned the importance of getting involved in various groups and clubs and how such experiences have allowed her to build meaningful and long lasting relationships that will enrich her life and career. Hanna credits her success to the unwavering support of her family, friends and classmates. Congratulations, Hanna.