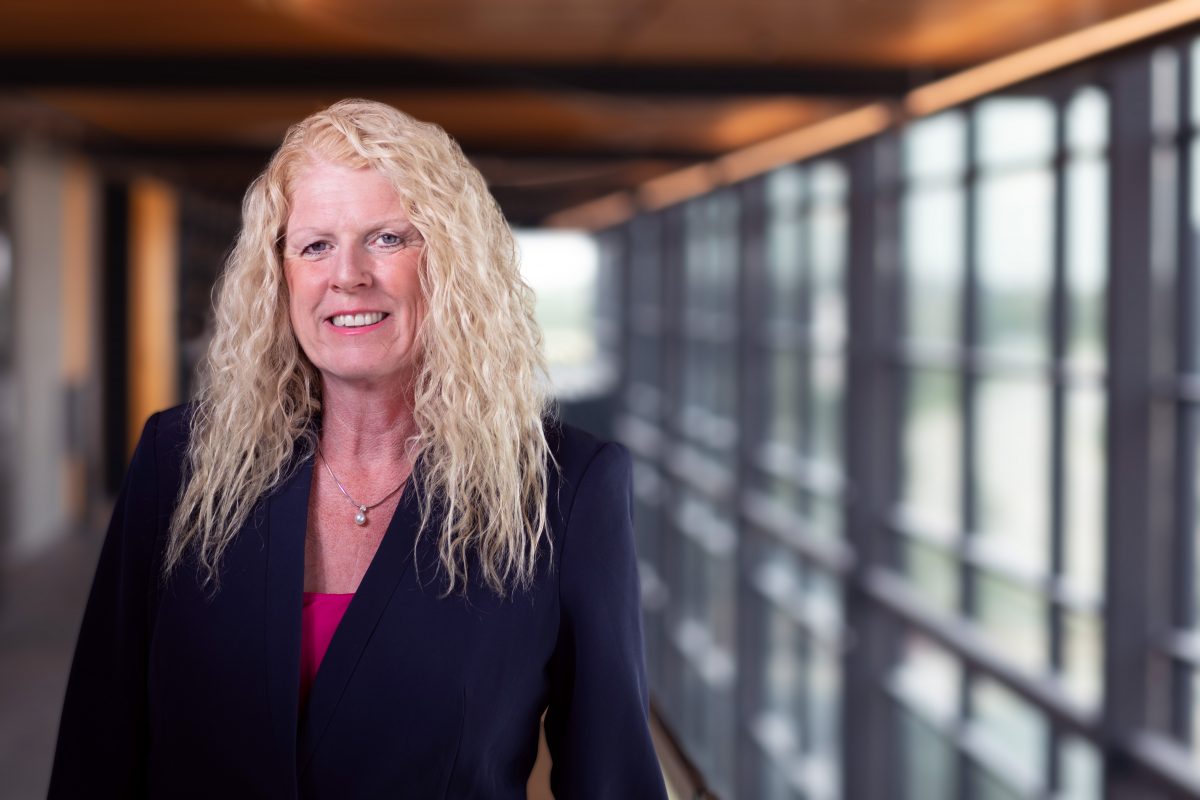 Meet Dr. Jan Stewart, new dean of the Faculty of Education
August 10, 2023 —
On August 1, 2023 Dr. Jan Stewart began her appointment as the new dean of the Faculty of Education, Dr. Stewart will also hold a position as tenured Professor in the Department of Educational Administration, Foundations and Psychology.
Dr. Stewart is an alum of the University of Manitoba, receiving her Bachelor of Education, Master of Education, and PhD in Educational Administration from UM. She brings over 30 years of experience working in the Manitoba education system; she has worked as a teacher and counsellor in the K-12 public school system, a contract curriculum writer and consultant for the Province of Manitoba, and an educator for pre-service teachers and school counsellors.
"Faculty, staff, students, we are all an equal part in this really important place, so I think recognizing everybody's individuality, that's what I would wish for moving forward", said Dr. Stewart.
What excites you about working at the UM?
Coming back to a place as a leader where I was a student for many years, and being at a point in my career where I am using everything I learned as a teacher, as a professor, as an administrator in a university and putting it all together and then bringing that experience here. Using that in an area where I feel like I have something I can contribute because I know education, I've been a teacher, and I know how universities work.
What are you responsible for in this new role?
I am responsible for supporting faculty, staff, and students for not only guiding the faculty with the implementation of their strategic directions but also thinking about what that means for our particular faculty and our plans for moving forward and changing with the evolving landscape of education. My role in that is serving as more of a facilitator who promotes the overall picture and being a support to people in their individual roles.
What do you hope to achieve in the future?
I hope that we come together as a faculty and work towards this common vision for the future, that people feel like this is the best place to work for them at this point in their life, that students are looking to us as the place to come if you want to be a teacher where we can be responsive. I hope we foster and nurture the kind of student who will now go out there and make significant change in their world and our world. So, I think the role of a teacher and the role of a place that prepares teachers has a very important role in our complex world. Many of our graduate students will become the next policy-makers, educational leaders, researchers, and school administrators. I hope that their academic journeys will challenge them, excite them and lead them to learning more for the rest of their life.
What's one piece of advise you have for students?
Do everything you can, be a part of everything you can, be engaged with other students, get involved in groups, clubs, a lecture that seems nothing related to your field, go see what happens. I'd say take advantage of everything that's here because there is a lot and learn from it, give yourself the chance to explore, to learn, the chance to make mistakes, and help each other out. Reach out to people, make a friend be the kind of person that you would want to have support you. Stay connected with people and get to know them, and always be who you want to be, even when no one is looking, do the right thing.