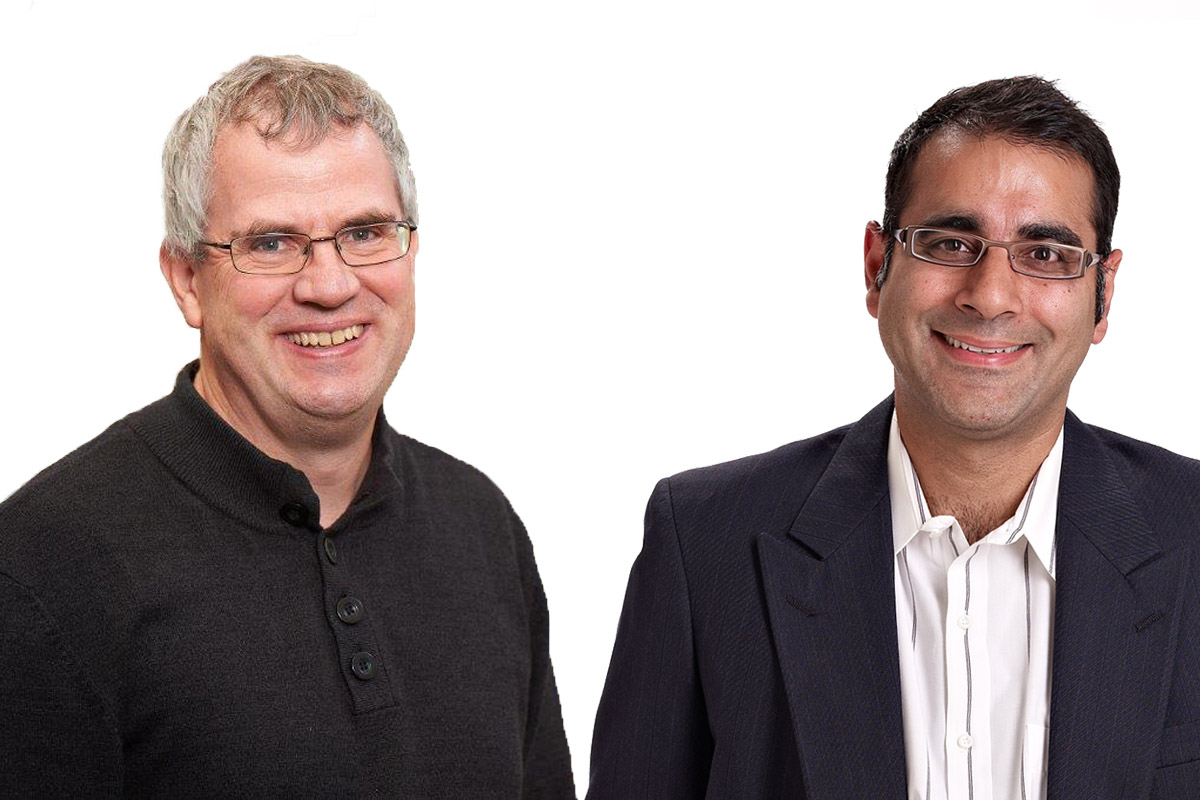 Marketing for the greater good
Paper addressing socio-ecological challenges facing humankind published in AMS Review
January 26, 2021 —
Marketing is everywhere you look, whether you realize it or not. Every day you are exposed to dozens of ads from TV, flyers, podcasts, billboards, to social media.
Asper School of Business professors, Dr. Bruno Dyck and Dr. Rajesh V. Manchanda, note that most people accept that the primary goal of marketing is for an organization to gain profit. In their paper, Sustainable marketing based on virtue ethics: Addressing socio-ecological challenges facing humankind they describe how this focus has inadvertently contributed to socio-ecological problems. Dyck and Manchanda use the example of "greenwashing." It comes in many forms such as misleading labels, hiding negative claims, or even making unsubstantiated claims.
In their paper, published in the Academy of Marketing Science Review, Dyck and Manchanda describe a distinct approach to Marketing's 4 Ps (product, price, place, and promotion) based on virtue ethics. They call the approach "Social and Ecological Thoughts (SET) marketing" because they believe it is better suited than mainstream sustainable marketing to address pressing socio-ecological crises.
"This paper calls for re-envisioning of marketing – based on Social and Ecological Thought," said Manchanda, F. Ross Johnson Professor of Marketing. "It is particularly relevant given these unprecedented and challenging times."
According to the paper, SET marketing is relevant for everyone interested in developing business theory and practice that prioritizes social and ecological well-being ahead of profits. This could be scholars and practitioners who might be asking questions like: "How can businesses be both sustainable and profitable? How can they make money as well as be accountable for the externalities they create?"
"The ethics that inform marketing are very important, especially when you consider that more money is spent on marketing than is spent on K-12 education by all the governments around the world," said Dyck, Norman Frohlich Professor of Business Sustainability. "Instead of a utilitarian ethic of 'more is better' and the resulting idea that you always need more to be happy, our paper describes what marketing would look like based on a virtue ethic of 'enough is enough' and the resulting idea that everyone should have enough. We believe that an approach based on virtue ethics is more appropriate in a world where we are already living beyond the carrying capacity of the planet, and where there is a widening gap between rich and poor."
You can read Dyck and Manchanda's five fundamental claims supporting their research and the challenges facing SET marketing in their paper published here.
Authors
Bruno Dyck
Norman Frohlich Professor in Business Sustainability
Asper School of Business
Rajesh V. Manchanda
F. Ross Johnson Professor of Marketing
Asper School of Business