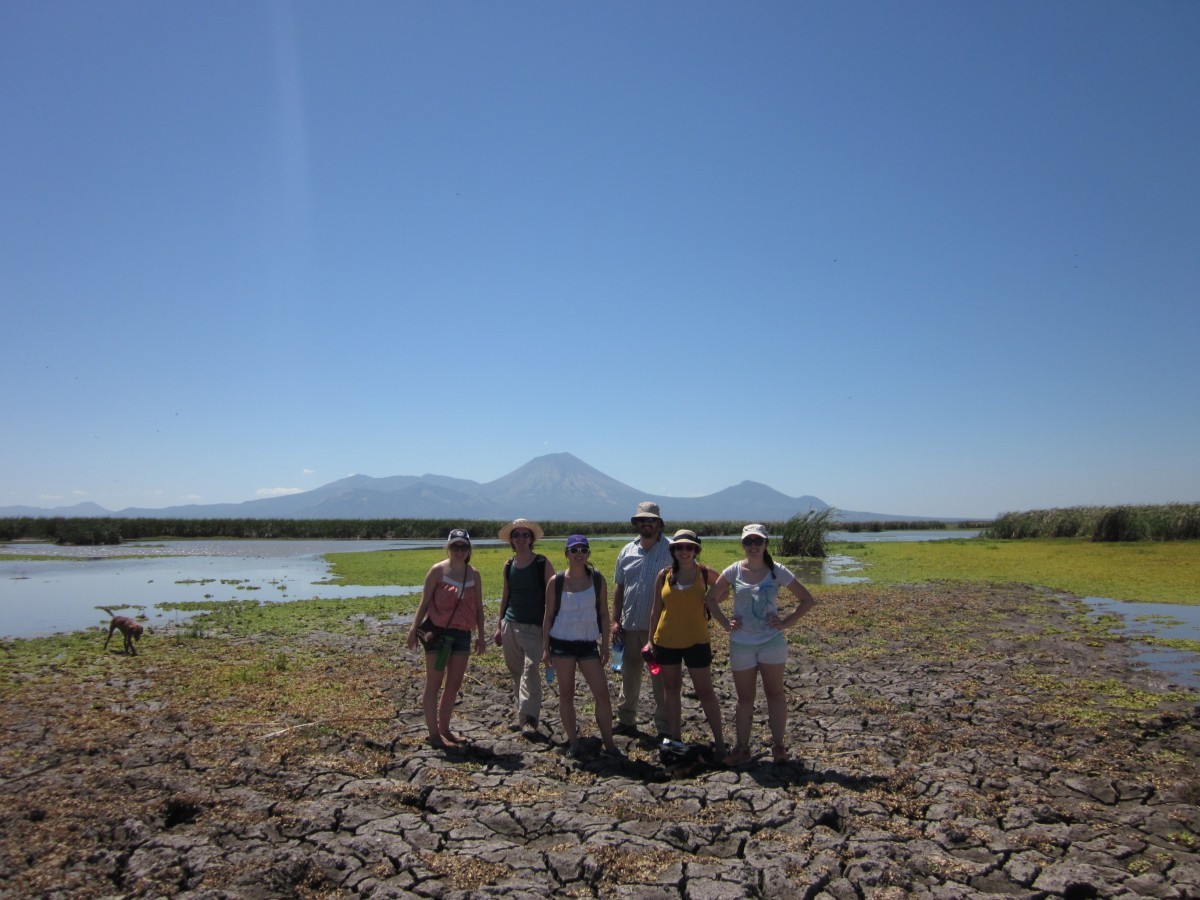 Making a difference
Fourth year agroecology student Jonathan Rosset shares his experiences and provides insight about Alternative Reading Week programs.
November 4, 2015 —
Whether working with a local non-profit agency right here in Winnipeg, or learning about land rights and food security in Belize or the impacts of the oil and gas industry in the Amazon rainforest of Ecuador, Alternative Reading Week (ARW) programs provide students with the opportunity to get out into the world and make a difference.
Fourth year agroecology student Jonathan Rosset has taken part in both international and local Alternative Reading Week programs. He shares his experiences and provides insight about what the programs involve.

How did you get involved in Alternative Reading Week programming?
I came back to school in the fall of 2013 as a mature student. In one of my classes, pamphlets were distributed for U of M's ARW programs in Central America.  I decided that this was a program I needed to experience outside of the classroom, for the continuation of my education. Seeing the world from a different perspective (compared to the usual tourist traps) has always appealed to me, and this program was structured to offer that alternative. During the first year, I experienced a small piece of what life was like in rural Nicaragua. While in my second year, I decided to stay at home and experience a lesser known side of Winnipeg.
What did you get out of the international program?
In Nicaragua, I came to view life in a different way. The people living in the rural areas we visited were always happy to see us, but they also showed us that their standard of living was so far below what we are accustomed. It opened my eyes to the things and opportunities I took for granted here in Canada, and helped shape the direction I wanted to take with my university degree. The experience increased my awareness of geopolitical issues, food security, climate change in tropical areas and human rights.
What did you get out of the local program?
During my experience in Winnipeg, I volunteered my time with Manitoba Council for International Development. I lead a group of volunteers from the U of M to help with preparations with Fair Trade week in Winnipeg.  We were exposed to the reasons why certified Fair Trade is important to working conditions in the global south and how our choices at home affect living conditions abroad.  I also was able to begin to understand how poverty in Winnipeg has a mixture of many causes, and each of us can help alleviate it by paying attention and doing small things.
Based on your experiences, what advice do you have for students? 
Based on my experiences both abroad and at home with the ARW programs, I would advise all students to genuinely consider participating in a service-learning program at some point during your life. It has the potential to change your perspectives of what life means, increase the value of your formal education, enlarge the scope of your world, and gives you the opportunity to make some lifelong friends. Don't worry about what others think, and especially don't worry about your own fears, get out there and experience what the world has to offer!
—
The deadline to apply for Alternative Reading Week programs is December 11. This year's opportunities include working with a local community partner or trips to Ecuador or Belize.