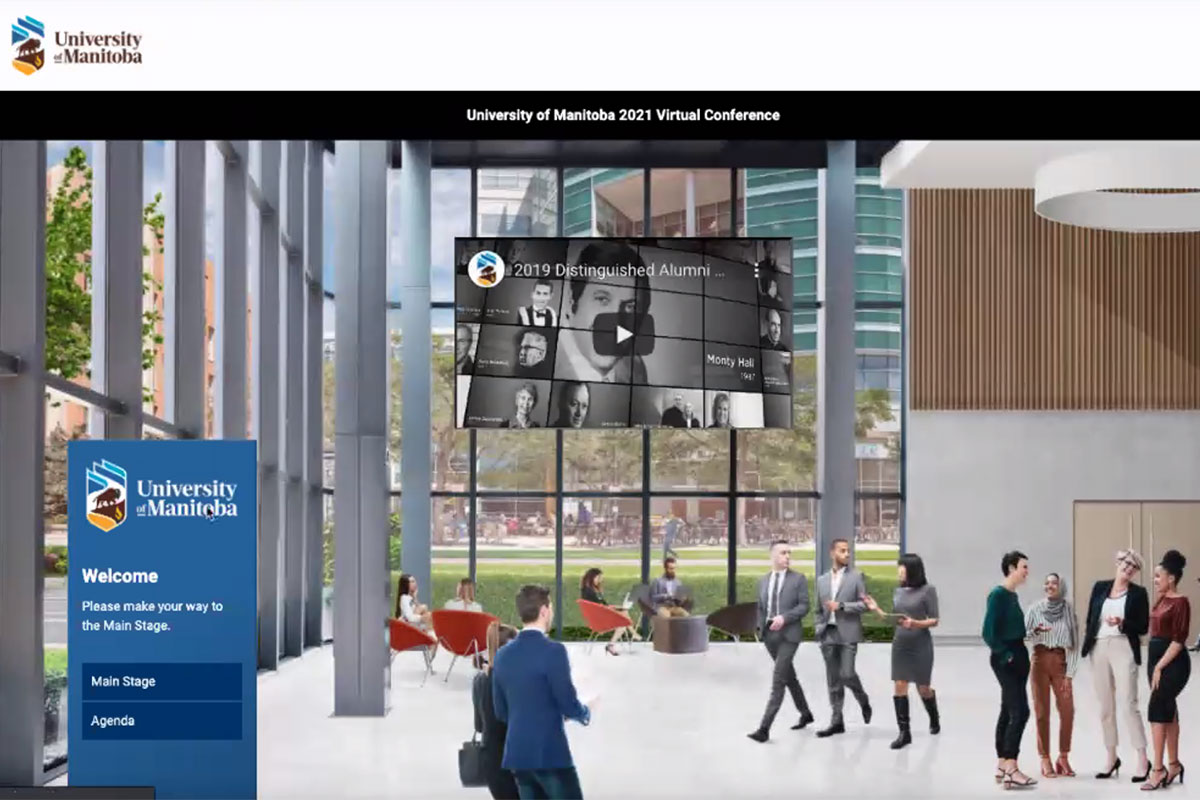 Make the most of your Fall Convocation Experience
Try out the features in the digital platform. Plus: UM backgrounds, Giphys and more just for you!
September 28, 2021 —
Congratulations graduates! As you celebrate your success, perseverance, and bright futures, we will also be celebrating with you virtually at Fall Convocation 2021. From October 18-21 and on November 10, Convocation will be hosted on Hugo, an engaging digital platform that will create a safe and immersive celebration for you and your supporters.
Engage with the virtual platform
While we are not able to celebrate with each other in person, online Convocation ceremonies allow you to enjoy your special moments in real time with friends, family members and loved ones from all around the world. More people, wherever they are, will be able to honour you and your achievements.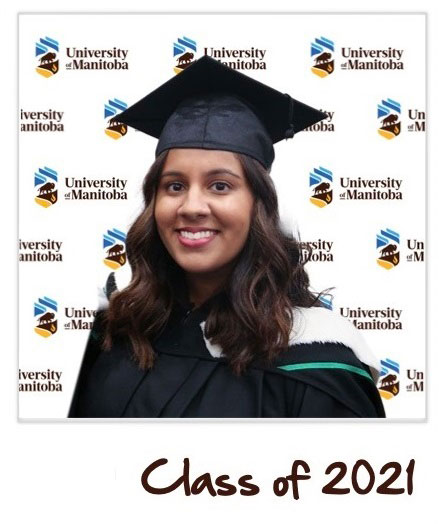 When you enter the virtual lobby on Hugo, you can access features including a digital photo booth, a live chat, a downloadable digital yearbook, faculty break out parties and a virtual tour through the Gallery of Awards—all to create a more dynamic environment where we can celebrate together despite navigating a challenging situation. An online shop will also be available to order frames for your degrees, and you'll be able to visit the Alumni Booth to learn about the benefits and opportunities you will encounter as new UM alumni.
Each ceremony on the main stage will feature an opening segment where your accomplishments will be celebrated by Chancellor Anne Mahon and President and Vice-Chancellor Michael Benarroch. You will also hear from honorary degree recipients, alumni and your Deans. Then, the digital procession slide show begins and if you filled out your slide, this is where you'll see your photo and inspiring message.
Share your experience
Share your virtual experience with us using campus backgrounds in your Instagram Stories!
Download UM backgrounds onto your phone (see options below).
Begin creating an Instagram Story and search 'Green Screen' in effects.
Select the background you downloaded, and take a selfie with your parchment and tassel or using the celebratory pose you like.
Post the Story or on your feed, tagging @umanitoba and using #umanitoba2021.
Start celebrating early and share your best UM photos and memories on social media before the ceremonies! Try the UM Giphys and stickers created specifically to help you celebrate this special occasion on Instagram and Facebook:
Take or use a photo of you on campus or at home, and post on Instagram or Facebook.
Search umanitoba or University of Manitoba on Instagram or Facebook for the Giphys and stickers mentioned above.
Add the Giphy to your photo and share your Virtual Convocation moments with the rest of the UM community by tagging @umanitoba and using #umanitoba2021.
Look at the photos of you and your classmates tagged with #umanitoba2021 on Instagram or Facebook!
On Convocation day, the platform opens 30 minutes prior to the ceremony. All attendees are encouraged to log into the virtual platform at that time to take advantage of all the interactive elements. Stay up to date with Fall Convocation 2021 and find other ways to make the best of this milestone at umanitoba.ca/convocation.
Background options (click thumbnails to enlarge):