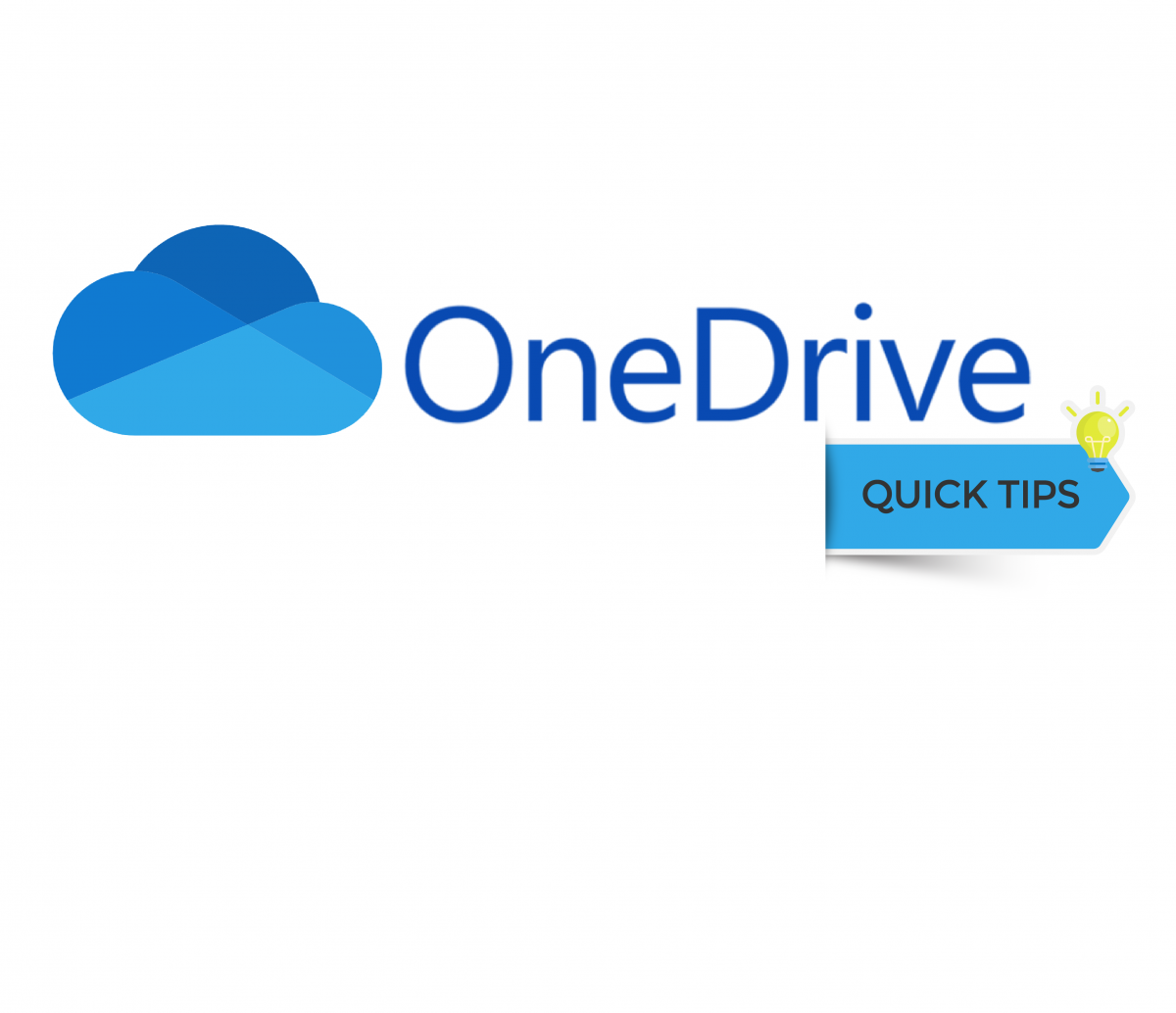 M365 tips: How OneDrive helps you manage your files
Easily restore earlier versions of your documents and recover deleted files in MS OneDrive
March 17, 2021 —
Using Microsoft OneDrive is a secure way accessing your files on any device at any time from any location with an Internet connection.
When you're on the go, you can use the OneDrive mobile app to access or share files and photos right from your mobile device. Download and install the OneDrive app for Android or iOS to get started.
Storing your files in OneDrive also provides some file management advantages. These include viewing previous versions of documents, controlling who has access to your files and easily restoring deleted files and folders.
View previous versions of OneDrive files
Avoid mistakes by viewing previous versions of a file, comparing different versions and restoring a file back to an older version if necessary.
Try it!
Control who has access to your files
You have control of who has access to your documents. When you share a file in OneDrive, you can choose who can see the file. Add an extra layer of security by setting an expiration date or a password on a shared file. You can also stop sharing at any time.
Try it!
Restore deleted files
Did you accidentally throw away a file? In OneDrive, deleted files and folders are moved to the OneDrive Recycle bin. Files you delete from OneDrive are stored in the Recycle bin for 30 days before they are permanently deleted so you can easily recover a deleted file yourself.
Try it!
New to OneDrive? Start with Build your skills with Microsoft OneDrive . Learn more with UM's self-paced learning modules in Microsoft 365 learning pathways (log in with your UM email address and password).