microsoft News Archive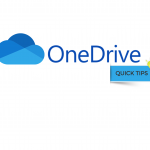 March 17, 2021 —
Using Microsoft OneDrive is a secure way accessing your files on any device at any time from any location with an Internet connection.
+
December 15, 2020 —
The new breakout rooms feature in Microsoft Teams was released on Friday, December 11.
+
May 26, 2020 —
As announced in December, Information Systems and Technology (IST) will be rolling out Office 365 to staff, faculty, and researchers in 2020.
+