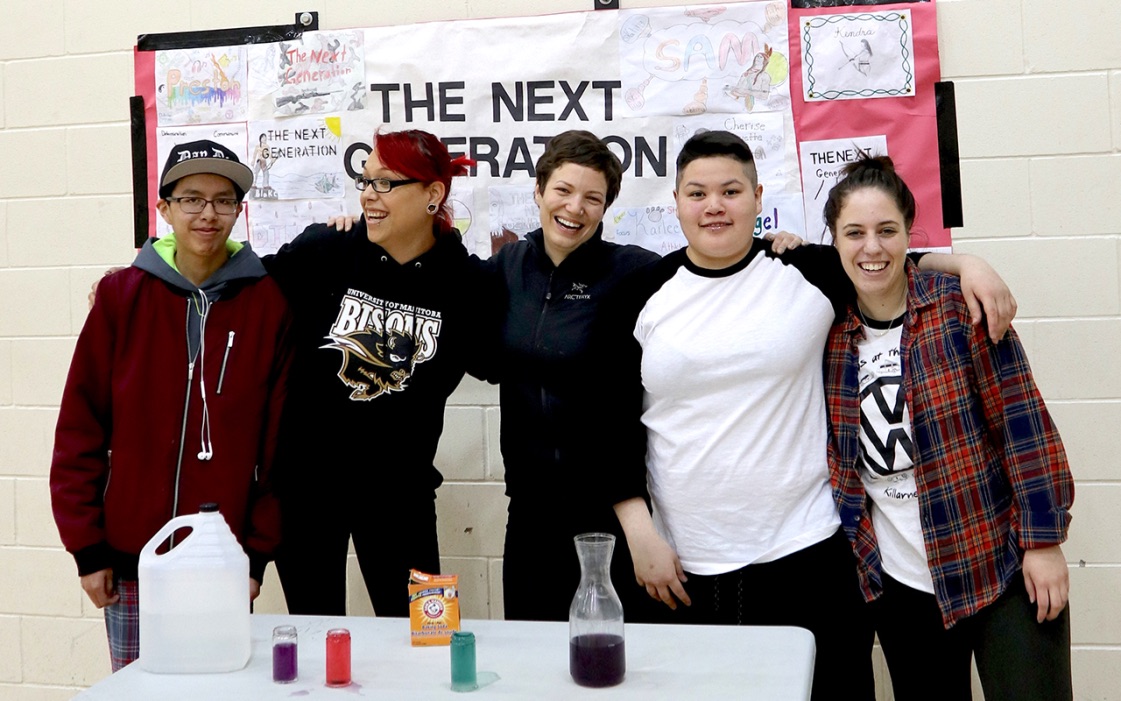 Learn more about yourself and make a difference for high school students
Join the Land and Water Mentoring Program. Applications open till September 30th.
August 30, 2018 —
Are you interested in land education? Do you want to learn more about your relationship to Treaty, and to the Indigenous lands and waterways in our city? Team up with community leaders, high school students and a diverse group of university mentors to explore your gifts, roles in community, and what it means to lead a good life.
The Land and Water Mentoring Program will bring together grade 10 students from R. B. Russell Vocational High School with undergraduate and graduate students from the University of Manitoba to learn about Indigenous cultures, social justice work and the university experience. Together, university mentors and high school youth will:
participate in cultural programming to explore identity, power and privilege;
reflect on their gifts and roles in community;
meet and learn from community leaders;
explore university as one of many paths for achieving social justice and Mino Bimaadiziwin,the good life;
and attend classes and campus events to experience university and student life.
Last year, youth and university mentors met with community leaders like Michael Champagne, Tabitha Martens and Shaun Loney. They visited different places and spaces to learn about climate change challenges and solutions, including a neighbourhood village walk to Thunderbird House, Metanoia Farmers Cooperative, the University of Manitoba's Alternative Village, and the Social Enterprise Centre. The group also took trips to Lower Fort Garry to learn about interdependence and Treaties, Oak Hammock Marsh to build relationships with the land in winter, and Shoal Lake 40 First Nation, where Winnipeg's water supply originates. This trip, as mentor Nyree Bridgman eloquently expressed, was "so relevant to understanding inequalities around access to resources."
Indigenous students are strongly encouraged to apply to participate in this program. In the 2017-18 school year, about 98% of the R. B. Russell's student population identified as Indigenous. CSL acknowledges how important it is for mentors to share a cultural frame of reference with the youth they will work with. Service-Learning Coordinator Indigenous Nicki Ferland shared, "It's particularly important for youth to see themselves reflected in the university mentors, especially because we want them to be able to envision university as one of many pathsthey can take to use their gifts, fulfil their chosen roles in community, and achieve their goals, generally."
Learn about the Land and Water Mentoring Program here, including required time commitments, a draft schedule for the 2018-19 school year, and more. Apply now!
The Land and Water Mentoring Program is offered in partnership with R. B. Russell Vocational High School and the Winnipeg School Division.
Community Service-Learning offers free local programsfor students interested in applying their knowledge outside the classroom and gaining relevant hands-on experience in the community.