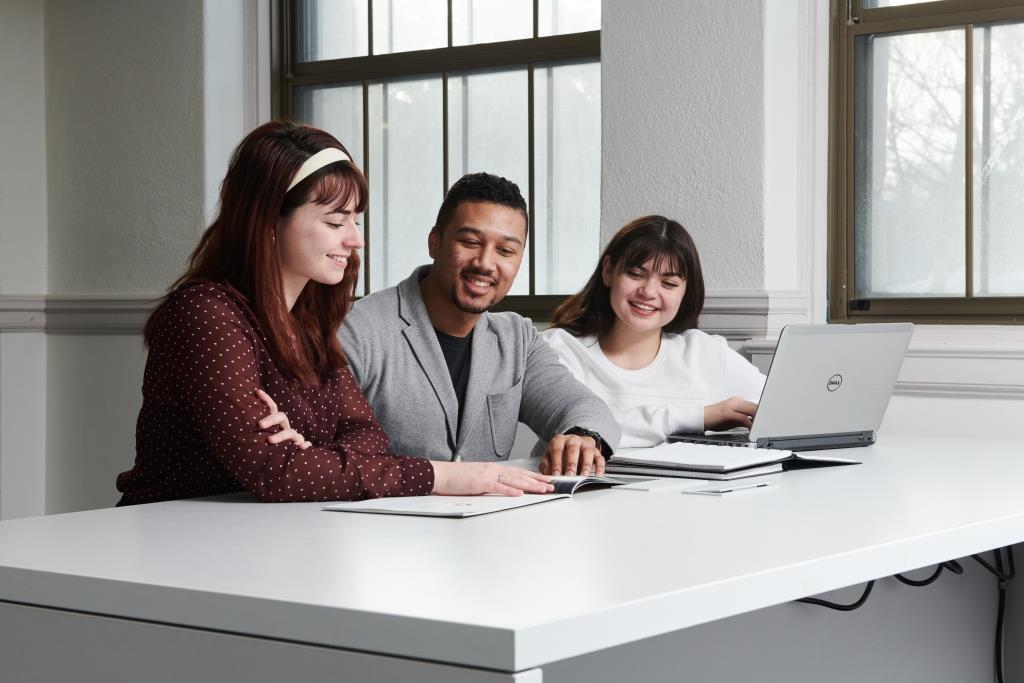 Leadership in 2019
February 5, 2019 —
Suzanne Gagnon, associate professor and Canada Life Chair in Leadership Education, shares her insight on how we should be approaching leadership in 2019.
Leadership in 2019 must be nimble and responsive, while clear-eyed and future-oriented.
This leadership might be exercised by a particular person, but more often will be the product and property of people working together, groups of leaders engaged in collaboration. No one person or perspective is likely to have all the answers needed to meet today's pressing challenges. This makes the skills related to collaboration increasingly important.
Today, leadership is the capacity to take action, to recognize and confront the tough problems and create opportunities that impact our wellbeing. It is 'adaptive work,' in the phrase used by Ron Heifitz an inspiring scholar who wrote the book, Leadership Without Easy Answers; Leadership is very much about assuming and embracing responsibility – it rests on an ability to see possibilities, what needs changing, what new endeavours we can create in our organizations, businesses or communities, what improvements can be made, and then, having the capacity to pursue these, with others. It takes courage, savvy, caring and commitment.
Collaboration and the ability to collaborate with people who are different from each other is a critical underpinning to the practice of leadership. The multiple perspectives that come from diverse backgrounds, interests, life experiences and training contribute to stronger vision and the capacity to implement that vision. This is true whether the leadership project relates to small improvements or major initiatives. The ability to embrace diversity is a key element in success.
In creating our approach for the President's Student Leadership Program, we have focused on three key principles that have inspired our vision for the program.
First, leadership development as immersive – this embraces but goes beyond thinking about experiential learning. We want students to learn from leaders in contexts that might be unfamiliar to the learner. For example, business students shadowing leaders in health care or social work students shadowing leaders in law. These types of interactions are key to students' knowledge as future leaders, allowing them to develop applicable skills in understanding multiple perspectives.
Second, we will develop learning that is inclusive. Programming that is inclusive should be integrative of different leadership models, identity groups, communities and aspirations.
In the President's Student Leadership Program, we strive to have participants reflect the diverse community we live in, and are working to identify the most committed student leaders to participate from across different communities, groups and sectors. Research has shown that young people's aspirations to lead are highly influenced by seeing themselves among the leadership in their own broader societies. The value gained from diverse students interacting with female and male leaders, leaders who are Indigenous, who are from different backgrounds and nationalities or who are new to Canada – is high. Leadership development builds this diversity from the beginning. Inclusivity is also about interdisciplinary focus. We do not live in silos; our organizations do not operate in silos. Enabling young leaders to see things from different perspectives is a critical skill in leading. It fosters respect, responsibility, and vision.
Third, in 2019 leadership development programming must be innovative –in terms of its ability to deliver knowledge that bridges boundaries of many kinds, using a variety of methods. For example, I have worked with and conducted research on how improvisation as a skillset provides the learner with an outward focus; this focus is key to leading in our complex society and teaching future leaders that "it's not about me." The message again here is one of collaboration – none of us is as smart as all of us.
For students at the University of Manitoba or throughout the province – Do you recognize where change is needed and work towards it? Have you been a leader, either formally or informally, and had an impact that benefitted your school or community? Do you want to continue to make a contribution as a leader, in the future?
If you have answered yes to these questions, I'd encourage you to apply for next year's President's Student Leadership Program.
For more information on the President's Student Leadership Program, including application criteria visit: umanitoba.ca/leadership_institute.