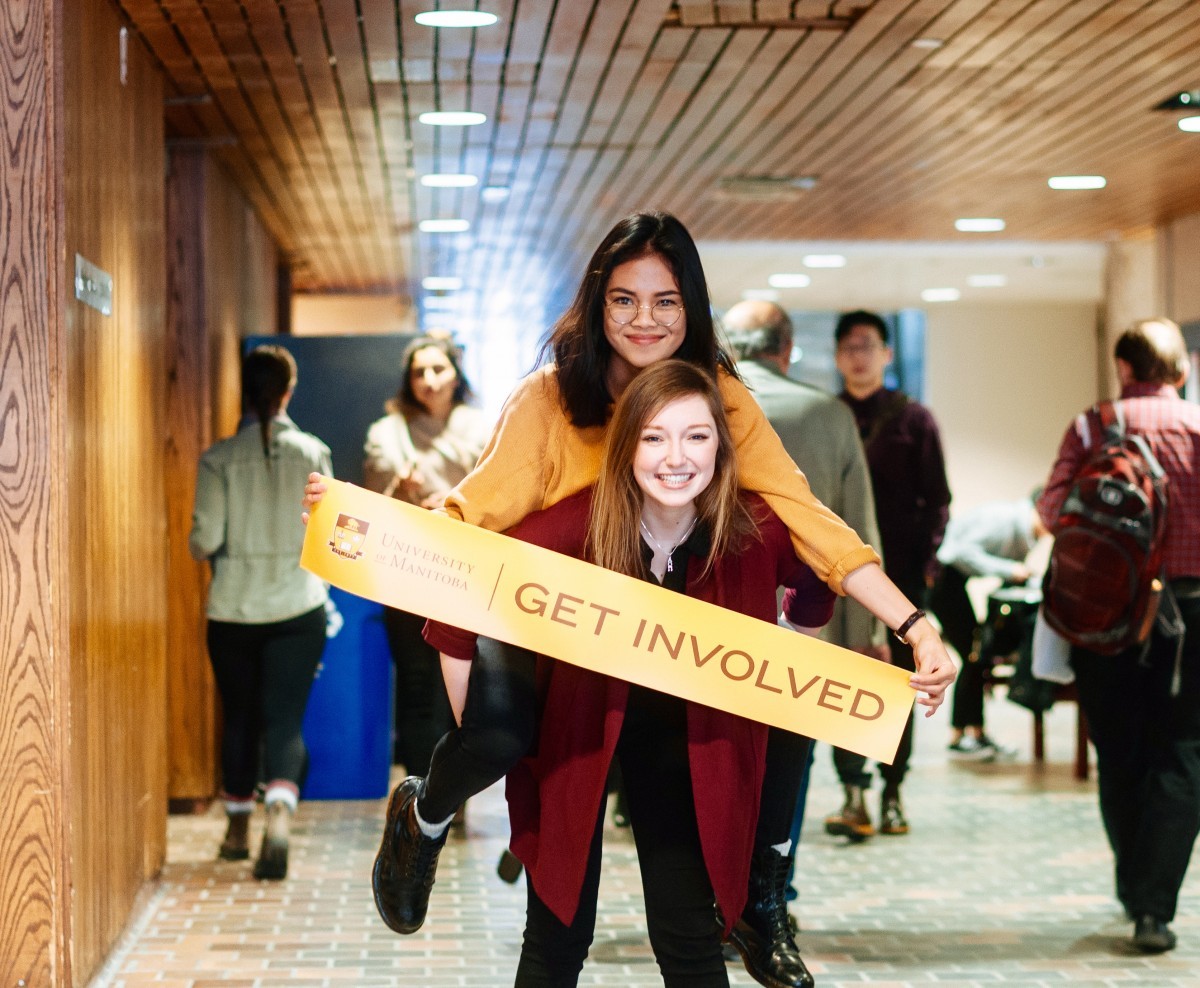 Launch of the New Student Peer Mentorship Program a Success
December 8, 2015 —
Looking to make the most of your university experience? The New Student Peer Mentorship Program offers new U of M students the opportunity to make immediate connections with upper years students, explore co-curricular opportunities available on campus, and provides the framework to construct their own learning.
The program was first launched in fall 2015 with an excellent group of mentors. The group included Tori Miller, a Faculty of Science student pursuing her second degree, who made an instant connection with first year student, Mariella Tongohan. They chose to get involved with the University of Manitoba Photography Club out of interest and curiosity and the results have been more than just beautiful pictures.
Tongohan explains, "Through my mentor, I learned the resources the university offers, she really helped me put myself out there and know what's happening at the university."
Tori and Mariella took the opportunity to explore one of the groups on campus, whereas first year student, Xavier Jhon B. Rosarda was looking for someone to provide guidance and helpful study tips for his first experience in post-secondary.

Yahweh Villanueva (left) & Xavier Jhon B. Rosarda (right) //Photo Credit: Roh Amromanoh
"My mentor inspired me to do my very best as well as motivating me in the path that I choose" says Rosarda of his mentor, Yahweh Villanueva, who's involved with the Science Students' Association, the World Vision student group, and Student Life, to name a few. "He was very kind, helpful, and organized with an amazing time management skill," Xavier adds.   Villanueva's tips on time management and availability to meet for study sessions throughout the term has had a very positive impact on Rosarda as he transitioned into university, taking a full five courses this term.
After such a positive experience, Rosarda has also chosen to get involved with another Student Life program, the University of Manitoba Student Volunteer Program.
If you're ready to experience what being a Bison is all about, sign up to be paired with a mentor beginning in January. This program is available for all first year U of M students. Deadline to apply: Wednesday, January 6 https://communitylink.umanitoba.ca/form/start/8475