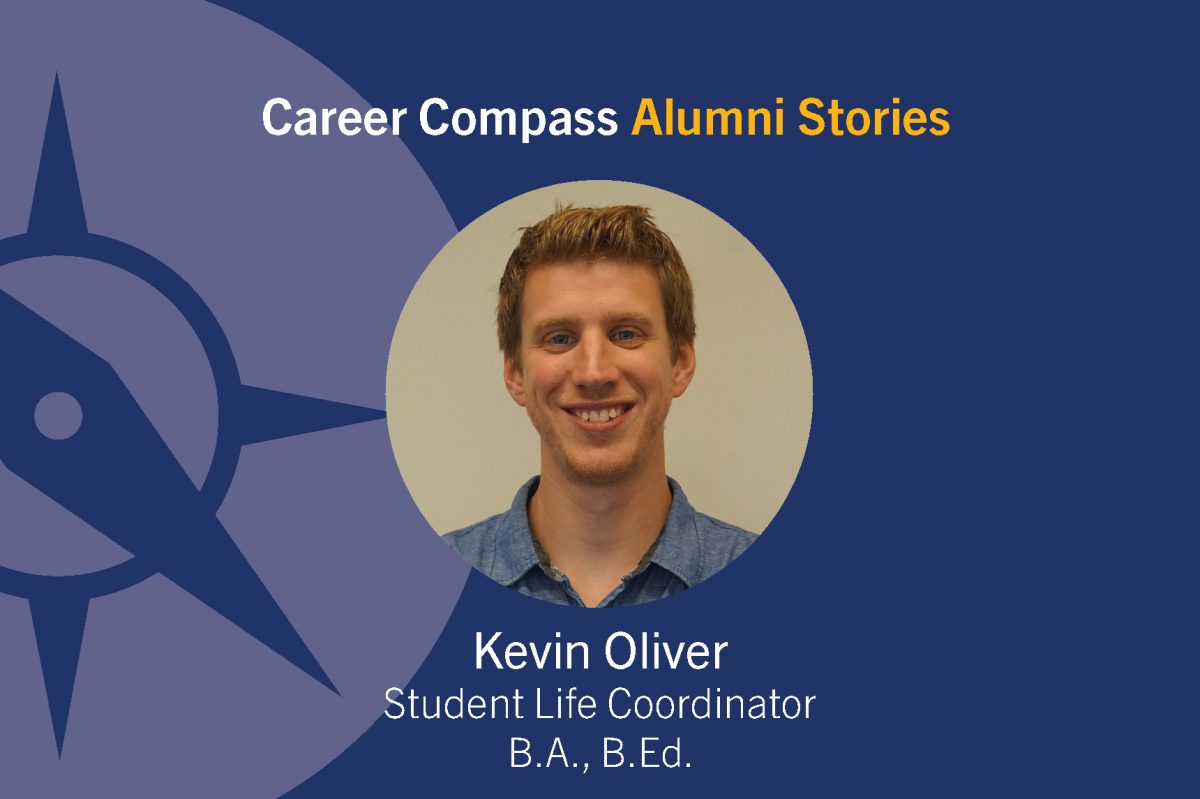 Kevin Oliver History Alumni
Briefly, tell us about your job. What do you find most rewarding? What are your greatest challenges within this profession?
I am the student life coordinator at the University of Manitoba. My primary role is the management and promotion of the University of Manitoba Co-Curricular Record and UMCommunityLINK, an interactive online portal for finding co-curricular opportunities. I also play an integral role in communications with students, event planning and our mentorship program.
What I find most rewarding is helping students find ways to get involved with our campus community. The greatest challenge is reaching students that are unaware of the many benefits of getting involved on campus.
What experiences and activities helped you to map out your career pathway?
Being involved on campus through Bison Athletics led me to other opportunities such as volunteering and student councils. Realizing that these involvements were large contributors to my personal and professional development, I wanted to position myself in a way that I could help others on their educational journey. This led to pursue an education degree and a full-time job working with post-secondary students.
As a student, did you see yourself in your current career? What stayed the same and/or changed?
Midway through my Bachelor of Arts, I knew I wanted to be an educator. I didn't realize that I would be putting my skills to use in a post-secondary institution for non-academic learning opportunities through the Co-Curricular Record.
What advice do you have for students who are interested in pursuing a degree in history?
Regardless of your academic focus, consider getting involved in a meaningful way throughout your degree through any of the many opportunities available to you so that you develop a wide range of soft skills (communication, problem-solving, teamwork, etc.) that are most sought after by employers.
What job search advice do you have for students and recent graduates?
Cast a wide net. It's amazing how many ways you can make use of the degree you have achieved.
Tell us a fun fact about your career path.
I am a recent grad and therefore I've only been traveling down my 'career path' for about a year.