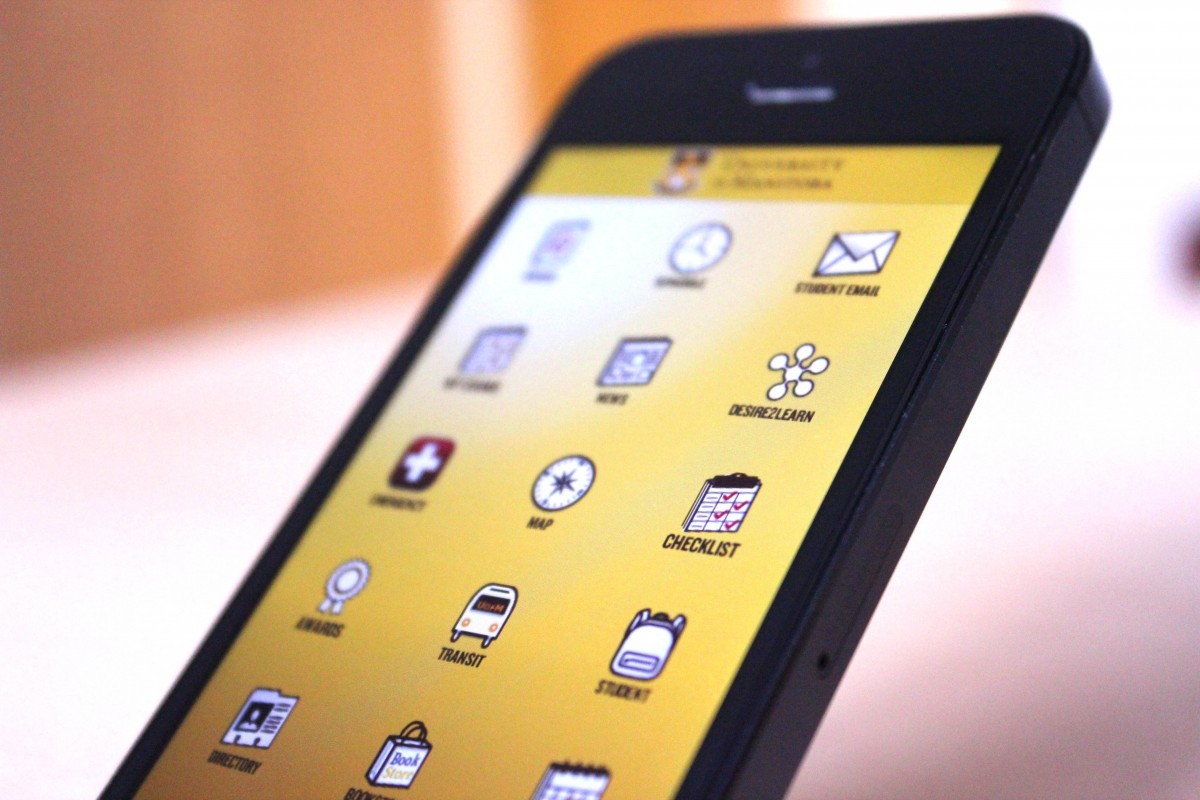 Keep your first year in check with new mobile app
June 18, 2014 —
University of Manitoba students will notice some big changes when they update the UManitoba mobile app, including a new feature that will help first-year students adjust to university life.
Launching today, the "Checklist" provides a detailed list of important tasks for students to complete prior to and throughout their first few months at the U of M.  From getting your photo ID to studying for midterms – and even remembering to take a break – each step will help students survive that hectic first semester.
Students can check off the tasks as they go, and return to them at any time. Returning students who need a refresher on key university services and locations will also find the Checklist handy.
The Checklist is an extension of University 1's First 6 Weeks program, which successfully launched this past year. That program, along with the new First Year Planning Guide, is just one of the resources that University 1 offers to help guide new students.
Here are some other features and improvements launching in today's version 4.1 update:
Accessibility: Users with visual impairment can now make several changes to the app's interface, including a list view for the home screen and customizable font sizes.

Transit: You can now plan your entire bus trip within the app, complete with a new map view and step-by-step instructions on how to get to your destination.

My Exams: Exam changes made by the registrar's office are now highlighted, ensuring you'll never mix-up those important dates and locations again.
You'll also notice some updated content in our existing features, including new social media links and food options.
This update reflects a year of review and coding, resulting in faster performance. These significant changes will allow for quicker improvements to the app in the future, helping us to provide the best possible student experience on mobile.
The UManitoba mobile app version 4.1 is available now for download on Apple and Android devices.