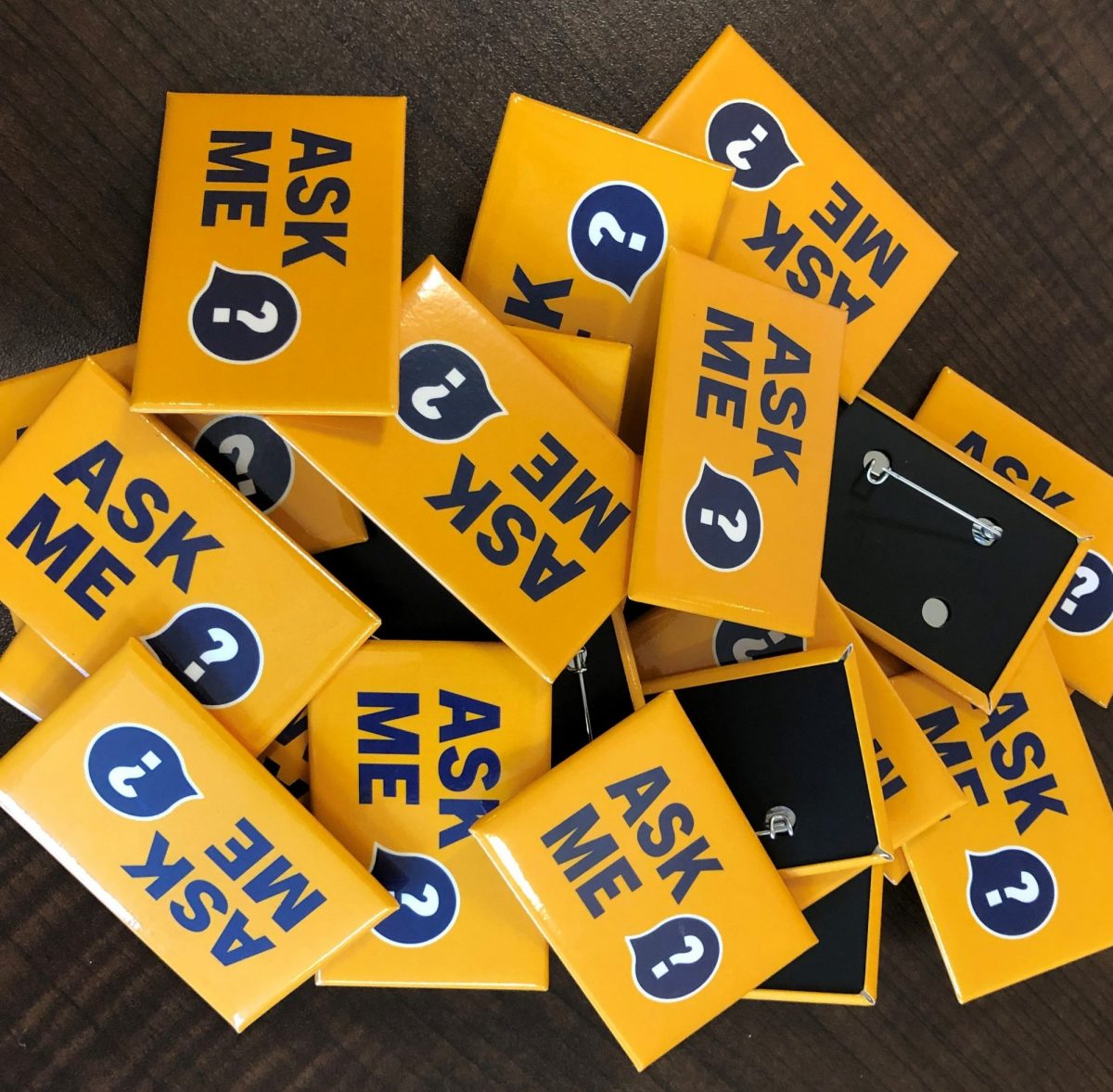 Just ASK ME!
May 3, 2022 —
If you are starting Summer Term classes on campus this Monday, May 9 and you need help finding your classroom or lab, just keep your eyes open for a friendly staff member or student wearing the ASK ME button. Staff and students from Student Engagement and Success and executive members and staff will be available to help you find your way around campus. You can also find help at our table in UMSU University Centre, where we will offer in-person campus tours between 10 a.m. and 1:30 p.m.
The Science Students Association will also be on hand to welcome students starting classes on Monday. "We recognize that there are many students who have never been on campus for in-person classes and laboratories and we are looking forward to welcoming everyone back. I'm excited to share that Members of our Science Students' Association will be setting up an information table and acting as wayfinders around the Faculty of Science Buildings to answer questions and help direct students to where they need to be," says Horace Luong, Associate Dean (Student Experience), Faculty of Science.
Remember that as of May 4, masks are still required on campus. KN95 masks are highly recommended, but 3-ply medical masks (minimum ASTM Grade 2) will also be acceptable. Regardless of the mask type, please ensure your mask is fitted properly to maintain maximum effectiveness.
On May 2- May 13, distribution sites for both types of masks will open in:
Machray Hall (Fort Garry campus)
UMSU University Centre (Fort Garry campus)
Brodie Centre (Bannatyne campus)
See the mask use section on the Health and Safety page of the COVID website for more information and distribution locations.