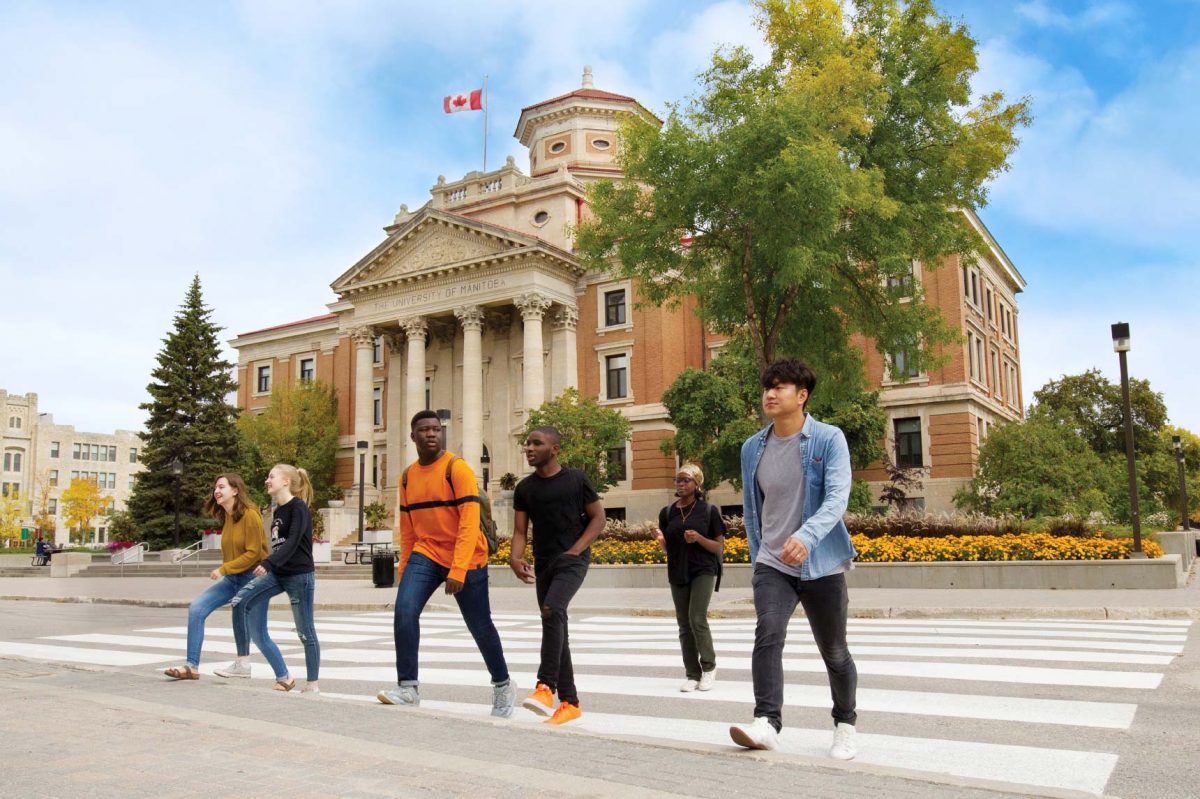 Join us for Welcome Day 2022
August 30, 2022 —
Mark Sept. 6, 2022 on your calendars and join us for Welcome Day at Fort Garry campus! Join in your Homeroom session at 9 a.m. then make your way to the Welcome Ceremony at Investor's Group Athletic Centre where university leaders will be welcoming new Bisons and officially kick off your start at UM.
At Welcome Day student leaders, academic advisors and support staff will fill you in on what you need to know. We will help you get familiar with your new space, highlighting valuable resources and must-visit spots on campus.
Student attendees will be assigned a Homeroom to start their day. We'll send you the location, but you'll also see lots of signs on campus as well as Meeters and Greeters to help point you in the right direction. Prior to lunch, UM community members will come together for the Welcome Ceremony and formally welcome you to the herd! Following the ceremony, you're invited to join us for a free barbecue lunch on the pedway. See the full schedule for more details.
We're excited to announce that Brody Jackson, Morning Show personality from QX104 will be joining us at the Welcome Ceremony! You may also recognize his voice from his work at the Jets games as the Game Host.
Here are even more reasons why you should join us for Welcome Day:
To gain confidence: Going somewhere new is overwhelming, but being introduced to these spaces and exploring them beforehand will do wonders. Learning about supports and services can also be intimidating, so we'll show you how to get connected.
Meet experienced students and future classmates. Hearing from students about university life will give you insight on some things you can expect. It's also a good opportunity to meet future classmates as your Homeroom will have students registered in the same courses or program as you.
Leaders can answer questions. It's hard to know what information you're missing until you get to campus and see it for yourself. Welcome Day will give you a chance to settle in and ask questions you may have.
Hear advice from special guests and UM VIPs. These guests will share firsthand experiences and give you their best tips and advice. Helping you set yourself up for success and paving a better path for future students is the Bison spirit!
We're excited to meet new faces and help you make the best of your first year! This is an exciting time for you and for the whole UM community, so we want to make sure you feel like you belong. Don't miss this chance to see what lies ahead of you.
Be sure to confirm your attendance on Welcome Day by completing a short online form. Check your @myumanitoba.ca email address regularly for all important details: when to arrive and where to go, along with a QR code to use at check-in. Visit UM Commons for everything related to the first year experience.