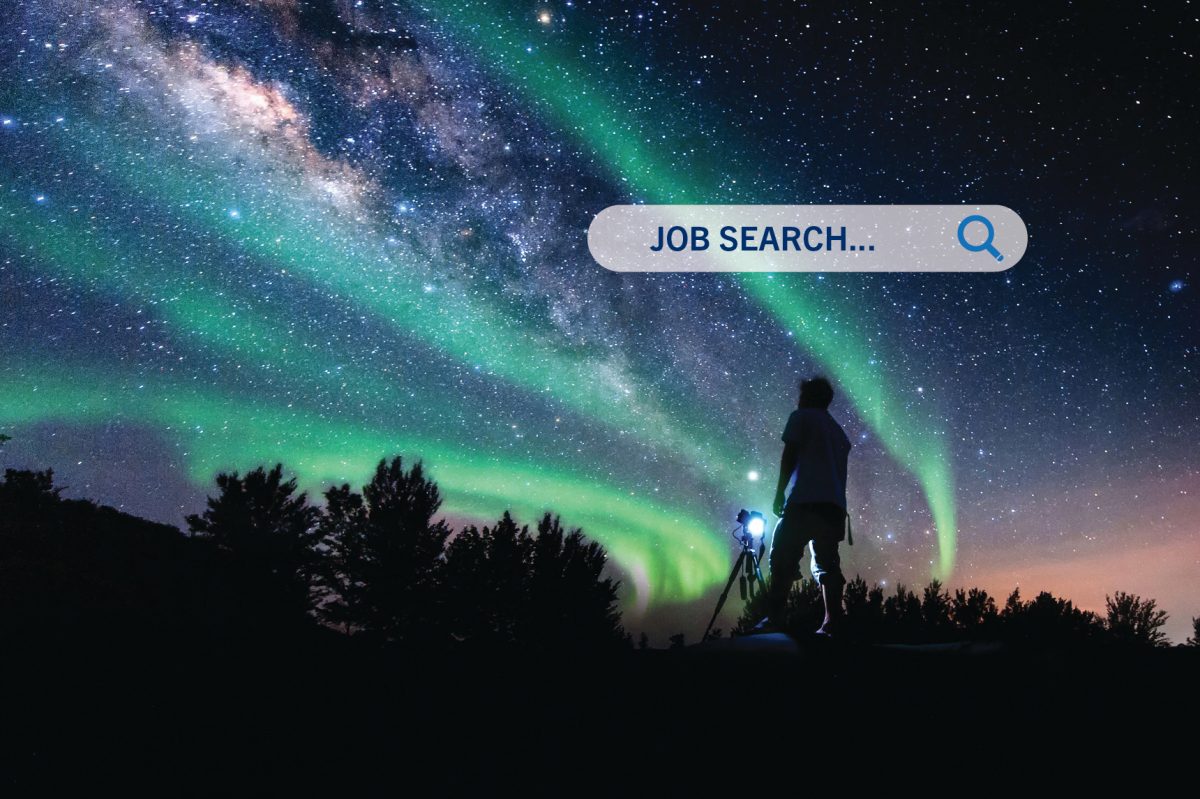 Job Search Tips for New Grads
March 13, 2023 —
If you're a graduating this spring, you may be looking for help with your job search. The good news is that we currently have a job seeker's market.
Career Services is here to help with these 10 tips:
Set a goal. Define what you have to offer employers and what positions you want. If you are not sure what type of jobs you are looking for, attend an Understanding You Career Preferences workshop.
Evaluate your skills. Include the skills that you have gained from school, paid work, volunteering and other extra-curricular experiences. Defining your skills helps make writing your resumé easier.
Tailor your resumé. You are more likely to be invited to interviews if you spend time tailoring your resumé to the job posting. Attend a Resumé & Cover Letter workshop or visit the Resumé Learning Centre at Career Services at 474 UMSU University Centre.
You don't need to have 100% of qualifications in the job posting. Qualifications in a posting are an employer's wish list and often successful candidates do not meet all of these the points.
Access UMConnect. This job board for UM students includes part-time, summer and full-time postings, with up to 40 new additions daily. View the events calendar frequently to learn about on-campus and off campus career-related events.
Use the job posting boards. When using general job boards be creative with key word searches. Consider keywords that reflect both your strengths and possible job titles that may interest you. Accessing industry specific job boards will also support a more targeted job search. An industry job board section exists within UM Occupational Library profile pages. Check out UM Get Hired every Monday.
Develop relationships with employers. Go beyond the job boards and access the hidden job market! Connecting with employers directly and developing relationships will help you learn about positions that aren't posted. Identify potential employers on industry associations and employer directories. Ask about upcoming hiring, roles within the organization and application advice.
Network, Network, Network! Talk to people in your friend circles about what you're looking for and what your goal is. Volunteer for a day to help build your skills and meet people or reach out to someone for an informational interview. Career Services offers workshops on networking, mentoring and LinkedIn.
Attend career fairs and employer information sessions. These are great opportunities to network and distribute your resumé. Some organizations have specific hiring programs for new graduates, so keep your eyes open for those opportunities.
Be kind to yourself! Job searching is hard and you are doing your best. Celebrate your small successes when you make a new contact or identify a potential employer.
If you need assistance in you job search, consider attending a job search workshop.