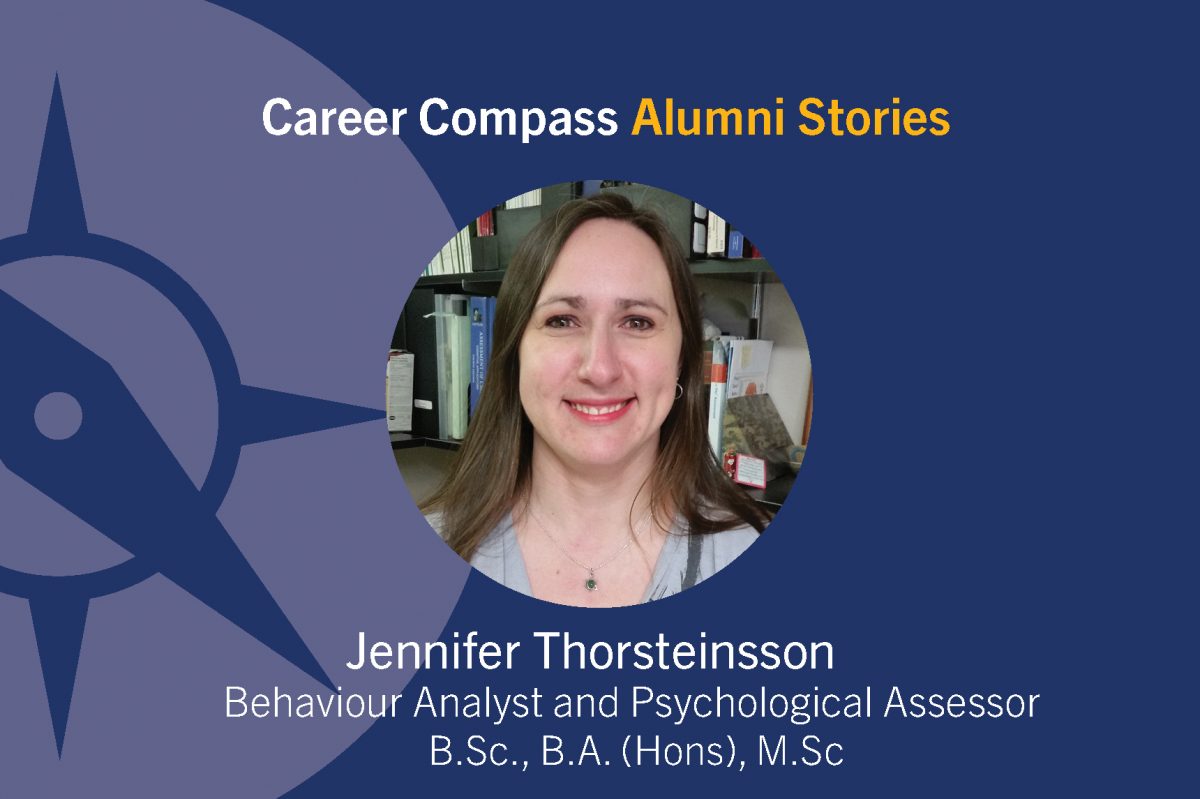 Jennifer Thorsteinsson Psychology Alumni
Briefly, tell us about your job. What do you find most rewarding? What are your greatest challenges within this profession?
I am currently employed as a behaviour analyst and psychological assessor at St. Amant. I find it very rewarding to be a part of the process to help connect young adults and adults with services that will support them throughout their lives. I also enjoy when families achieve the "aha" moment when they realize the effectiveness of the behavioral supports. The greatest challenge is with helping families get through an extinction burst so that they can get to a point where things get better.
What experiences and activities helped you to map out your career pathway?
As an undergraduate student I volunteered in a research laboratory that allowed me to apply what I was learning. This helped me to figure out what I did and did not want to do in my career.
As a student, did you see yourself in your current career? What stayed the same and/or changed?
This is what I expected to be doing and I am very happy with my job.
What advice do you have for students who are interested in pursuing a degree in psychology?
If you are interested in psychology, talk with to your professors and offer to volunteer in their labs. This will give you some hands-on experience and put you in touch with other students at both the undergraduate and graduate level. These students can help you understand what your experience will be like.
What job search advice do you have for students and recent graduates?
Start with your professors to see if they have a paid research position. Doing a practicum will put you in contact with prospective employers. Join different psychological associations such as Manitoba Psychological Society or Manitoba Association for Behaviour Analysis to access job postings on their website. When searching for jobs online, use broad categories rather than just specific diagnoses. Also, make use of social media sites such as LinkedIn.
Tell us a fun fact about your career path.
As a part of my job I organize different events to celebrate psychology month in February. This provides the general public an opportunity to learn what behaviour analysts do.